Claude Tayag's coffee-table book 'A Watercolor Journey', published by Holy Angel University and recently launched at the National Museum of the Philippines, had a Pampanga launching on September 13 at the University's Café Juan. 
The launch was accompanied by an exhibit of dozens of Tayag's watercolor masterpieces, with themes ranging from travels, landscapes, still life, festivals and religious icons.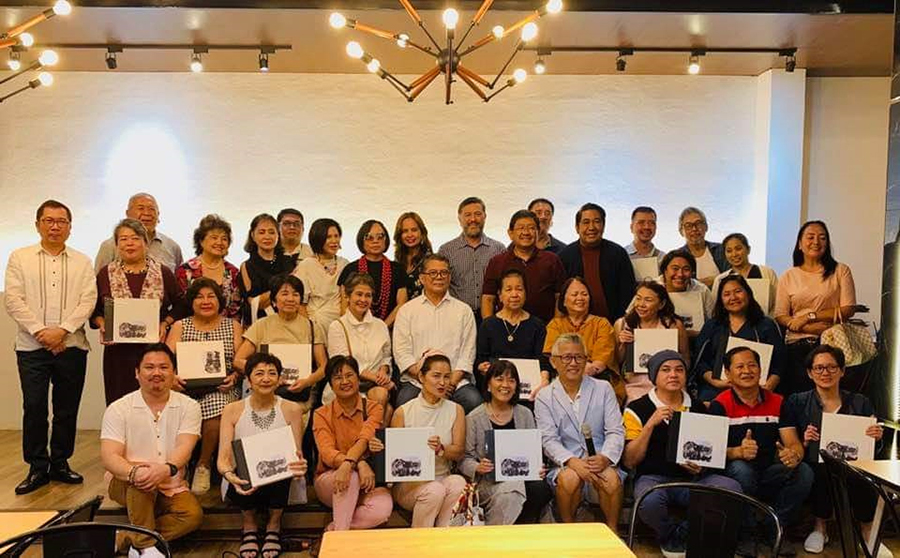 Tayag held an intimate conversation with students of humanities, architecture and multi-media arts at the University's Museum of Kapampangan Arts on the same day.      
The full-color book features Tayag's watercolor paintings as photographed by Neal Oshima, with introduction by Floy Quintos and write-ups by Esperanza Bunag Gatbonton, Alice G. Guillermo, Rod Paras-Perez and Alejandro R. Roces. Tayag's artistic career spans five decades. 
He first achieved national prominence in the 1970s after winning an art competition and holding his first solo exhibit.  His large-scale paintings have since adorned theatres, hotels, museums and institutions, including the Cultural Center of the Philippines.  
In the 1990s, Tayag branched out to sculpture and furniture designing as well culinary arts, writing food columns in newspapers and authoring or co-authoring award-winning and best-selling books like Food Tour, Kulinarya: A Guidebook to Philippine Cuisine and Linamnam: A Culinary Travel Guide Book.
Food Tour won the Best Philippine Culinary Travel Guide in the Gourmand World Cookbook Awards in 2007.
Last March 2019, Tayag received the HAU Juan D. Nepomuceno Cultural Award in the field of arts on the occasion of the University's Founders Day celebration. 
Married to writer Mary Ann Quioc, co-author of Linamnam, Tayag is the son of famous Kapampangan writer Renato "Katoks" Tayag.
For book order and inquiries, contact [email protected] and 0918 456 1744. –Photo courtesy: Robby Tantingco