42
Just a month after he was acquitted of a sexual abuse charge by the Vatican, healing priest Fr. Fernando Suarez died while playing tennis at the Ayala Alabang Clubhouse on Tuesday.

Suarez, a tennis enthusiast, collapsed on the 3rd set of the annual tennis tournament. He has been holding the sports event for priests for several years now.

He was brought immediately to the Asian Hospital Medical Center but was declared dead on arrival after having a heart attack.
Suarez, the founder of Missionaries of Mary Mother of the Poor, would have turned 53 on February 7.
He became popular for his healing masses in the Philippines and abroad. He was banned from conducting healing ministry after being accused of sexual abuse to minors.
The decree of notification issued on January 6, 2020 said he was 'not guilty' which means was falsely accused of the the crimes.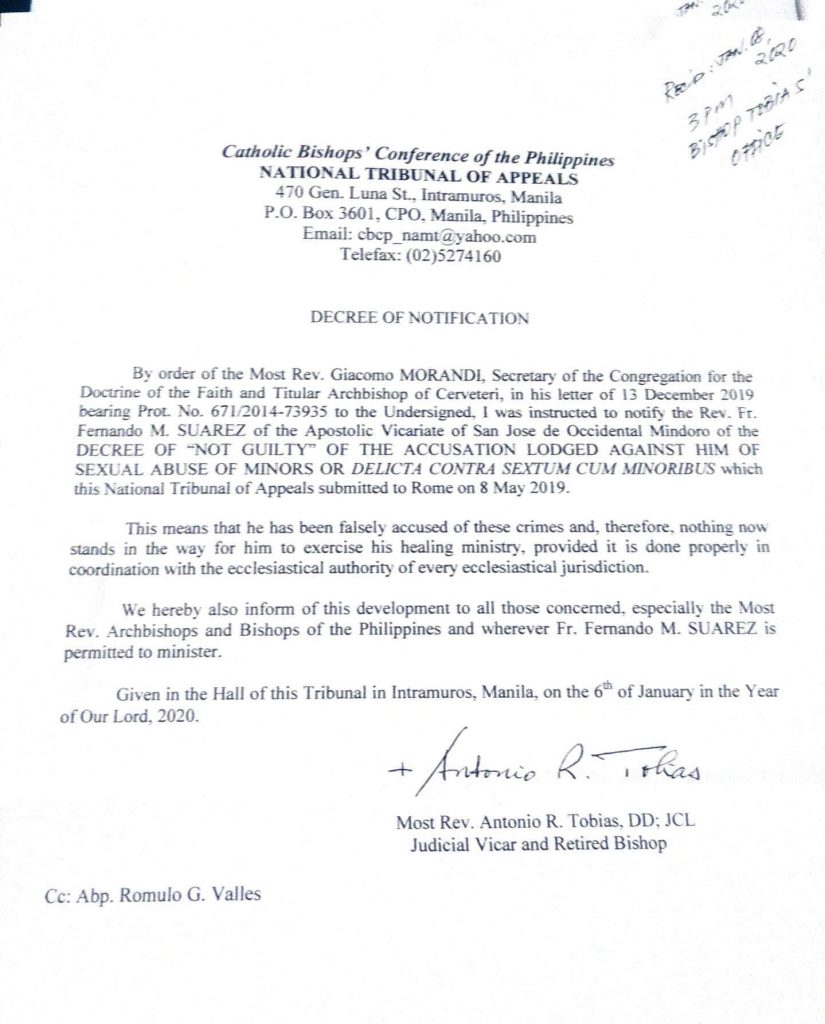 Architect Nestor Mangio confirmed Tuesday afternoon the death of Suarez.
Mangio, a close friend of Suarez, said "he could have brought more people closer to God through their faith on Jesus healing through Father Suarez."

"Last night, I was talking to Archbishop Florentino Lavarias to ask permission for him (Suarez) to say healing mass in the Lakeshore. Because many are requesting for his healing mass," he said.
"While talking to Fr. Suarez to ask for a celebret from Bishop William of Mindoro, he said he was watching a film preview about his life. It will be shown in April and will be played by 'Heneral Luna' lead actor John Arcilla," Mangio told iOrbitNews Online.