30
NEW CLARK CITY, Tarlac — About 3,000 delegates from 13 educational institutions in Central Luzon gathered on Sunday as the State Colleges and Universities Athletics Association (SCUAA) III Olympics officially opened in New Clark City (NCC).
Tarlac State University (TSU) is the host for this year's edition which carries the theme "Trust is where the Strength of Unity begins."

In his keynote message, Bases Conversion and Development Authority President and CEO Vivencio Dizon said the world-class facilities in NCC are not only for the Southeast Asian Games, but also for the youth, and the Philippines' future medalists in sports.
"The government will closely work on building more sports facilities for you [athletes] and the development of our sports program. Please enjoy as you compete fearlessly here in NCC," Dizon noted.
Apart from host TSU, other participating institutions include Aurora State College of Technology, Bulacan Agricultural State College, Bataan Peninsula State University, Bulacan State University, Central Luzon State University, Don Honorio Ventura State University, Nueva Ecija University of Science and Technology and Pampanga State Agricultural University.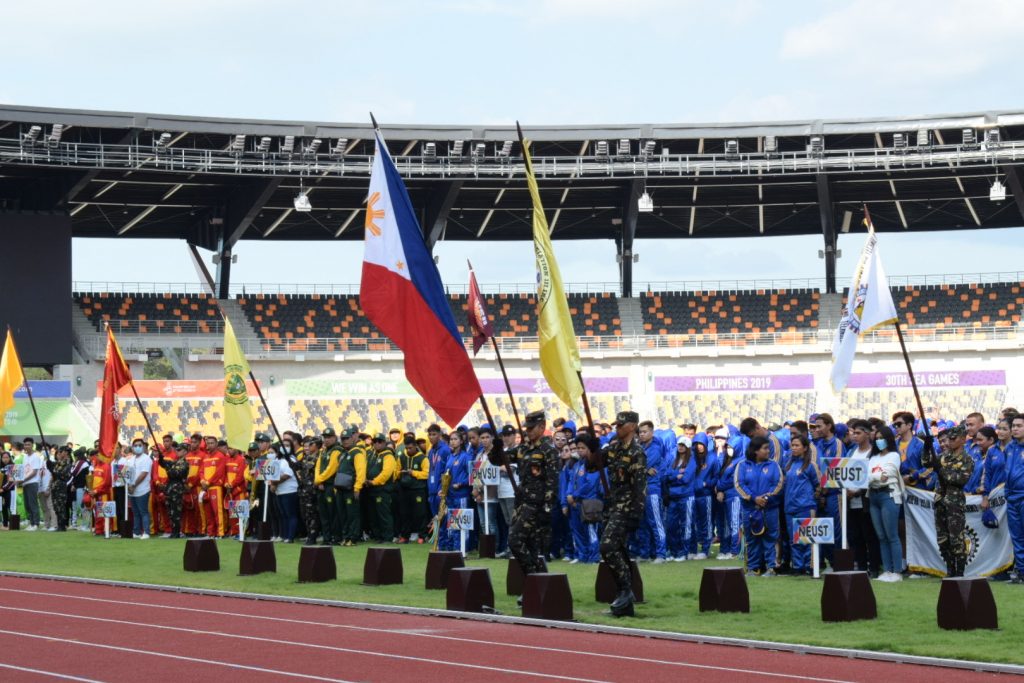 Also, Philippine Merchant Marine Academy, Philippine State College of Aeronautics, President Ramon Magsaysay State University and Tarlac Agricultural University.
A total of 18 sports will be played from February 3-8 at NCC and surrounding areas in the municipality of Capas.
Up for grabs are medals in arnis, archery, athletics, badminton, basketball, baseball, beach volleyball, boxing, chess, football, futsal, karatedo, lawn tennis, sepak takraw, softball, swimming, table tennis and volleyball.
Winners will represent the region in the upcoming SCUAA National Games this March. 
Read alsoSCUAA III Olympics opens in New Clark City here