CLARK, PHILIPPINES- Every art tells a story. Art is a way of life providing colorful and valuable narratives into the direction mankind is headed. This is especially true in Pampanga— acting as one of the major "melting pots" of art, aside from being the culinary capital of the region.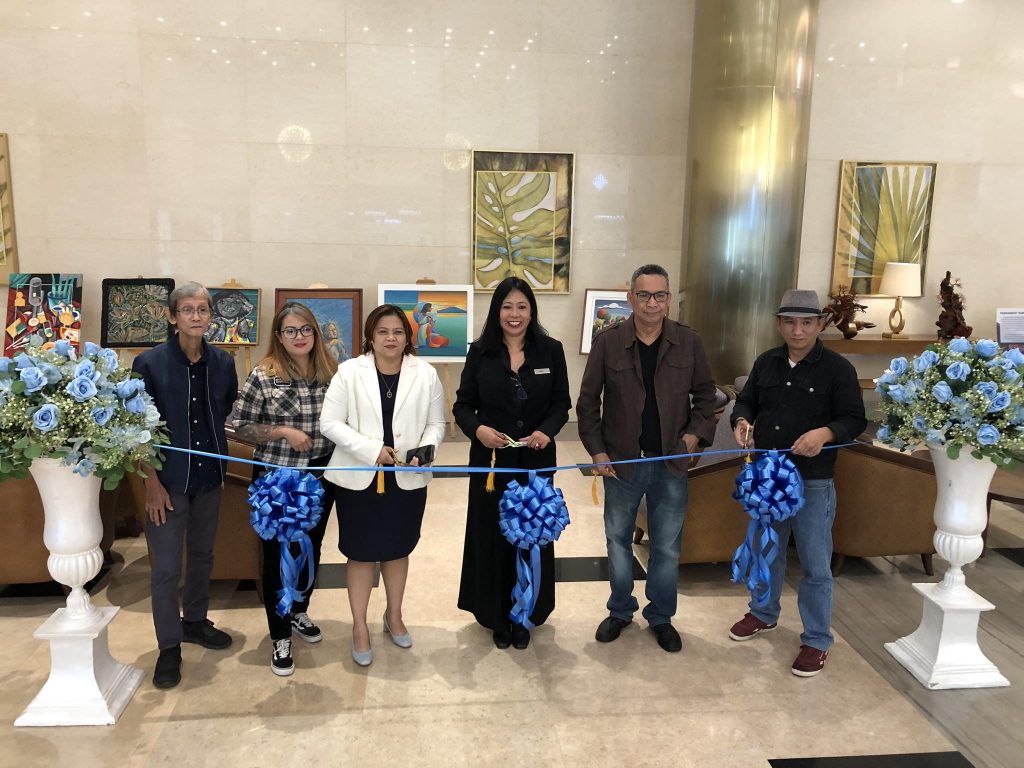 The Hilton Clark Sun Valley Resort coalesced with A&B Events to hallmark the works of renowned local artists in an exhibit at the hotel lobby to ignite awareness and appreciation of the Kapampangan's rich art history. The event kicked off on July 28, all will be able to enjoy and engage until August 27, 2023. The ribbon cutting was led by General Manager Denise Molintas joined by CLMA Pampanga President Arnel San Pedro, A & B Events Organizer Bennylee Bondoc and the local artists. The exhibit was also witnessed by Commercial Director Eunjoo Bae, Food & Beverage Director Mark Shears and Assistant Marketing Manager Khrystynne Gutierrez.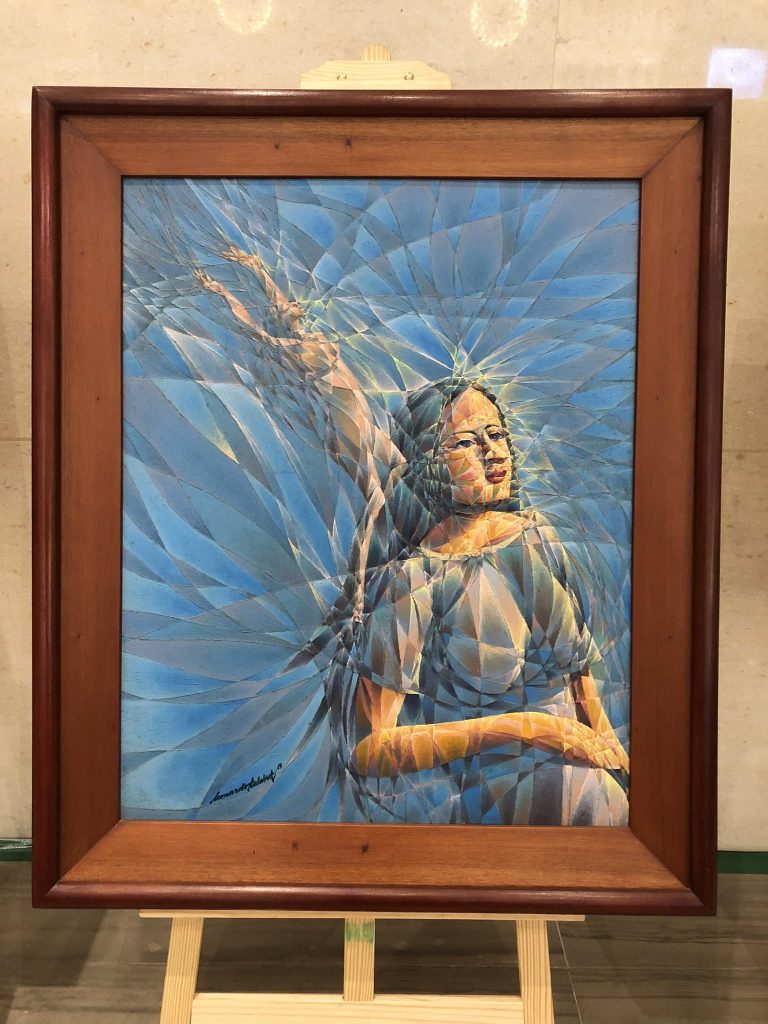 Five esteemed, talented Kapampangan artists Jhune Lobo (Macabebe), Dodjie Aguinaldo (Mabalacat City), Heidy Macabenta (Porac), Leonardo Tulabut (Mexico) and the late Andy Bondoc (Angeles City) showcased ten (10) masterpieces for this month-long exhibit to resonate their talents who bond together to celebrate their love for the arts through their incredible works.
Presenting various subjects through their own styles, they displayed their versatility, but most of all, their passion is to encourage more aspiring artists to say things with colors and shapes that couldn't be said in any other way but through arts.
Each artist unleashed their artistic prowess that encapsulates their uniqueness and creativity shifting from abstract expressionism, pointillism, modern iconography to cubism. They tackle different subjects varying from the complex and intangible human emotions to religious depictions, illustrating their imaginative interpretation through it.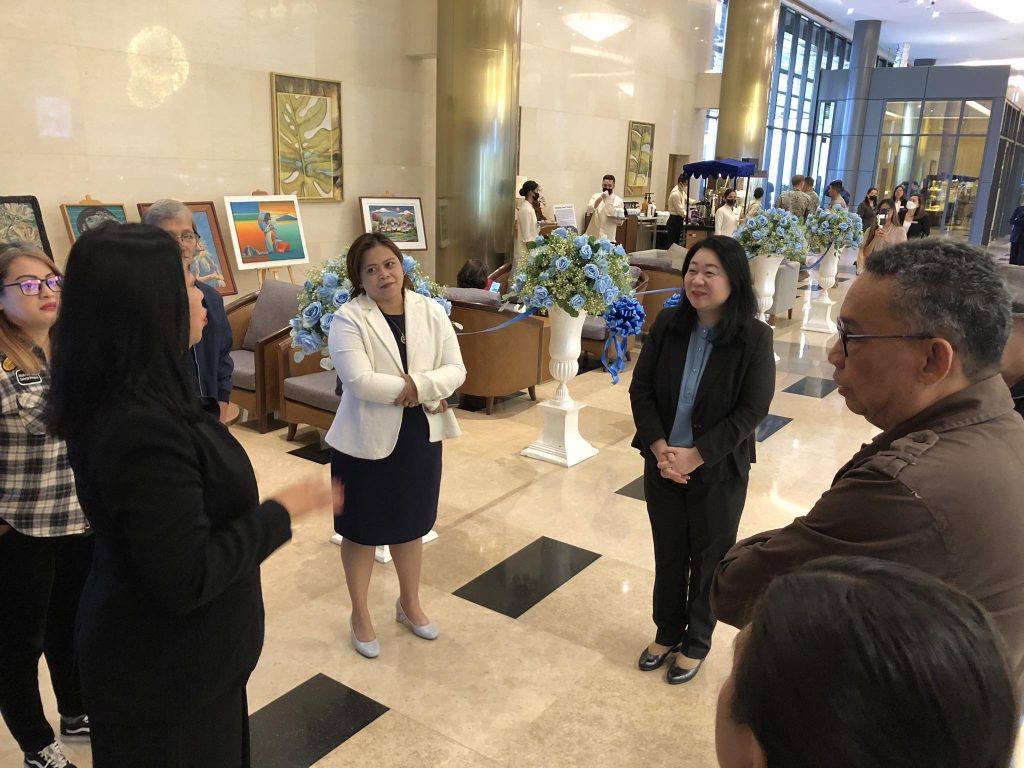 Seasoned artist Jhune Lobo, is a self-taught artist from Macabebe, Pampanga. Pushing himself to the limits of his imagination, he developed a signature style that blends his name "Lobo" as seen in the figures of his artworks. His simple and colorful artworks create a peaceful ambience bringing the viewer into another world. His whimsical art seems to create tales in a playful landscape.
The late Andy Bondoc's copper bonsai works will also be on display. His works have been bought and brought around the Philippines and abroad. In fact, Hilton Clark Sun Valley Resort houses two of his copper bonsais in their Governor Suites.
Another artist is Heidy Macabenta, an abstract and contemporary Kapampangan artist who likes to "paint as she goes". She started her interests into painting during the COVID pandemic. When looking at her masterpieces, one will see an array of poignant colors, eye-captivating designs, and a fascinating story mostly about children.
Most Outstanding Kapampangan Awards 1993 recipient, 80-year old Leonardo Tulabut will also be presenting some of his works. He was always known for his cubism style and he also learned and created pointillism style masterpieces.
And last, but definitely not the least, Dodjie Aguinaldo whose artworks capture the essence of Kapampangan arts, history, and traditions is a self-taught artist who has explored traditional and digital art forms also shared pieces at the month-long exhibit.
"Through this exhibit, we aim to foster a deep appreciation for the arts and provide a platform for our talented Kapampangan artists to shine. We hope that this exhibit will not only captivate your senses but will also spark meaningful conversations and promote a greater sense of community," GM Molintas explained.
Hilton is a leading global hospitality company with a portfolio of 18 world-class brands comprising 7,000 properties and 1.1 million rooms, in 122 countries and territories.
Dedicated to fulfilling its founding vision to fill the earth with the light and warmth of hospitality, Hilton has welcomed more than 3 billion guests in its more than 100-year history, earned a top spot on Fortune's 100 Best Companies to Work For list and been recognized as a global leader on the Dow Jones Sustainability Indices for five consecutive years.
Hilton has introduced several industry-leading technology enhancements to improve the guest experience, including Digital Key Share, automated complimentary room upgrades and the ability to book confirmed connecting rooms.
Through the award-winning guest loyalty program Hilton Honors, the 139 million members who book directly with Hilton can earn Points for hotel stays and experiences money can't buy. With the free Hilton Honors app, guests can book their stay, select their room, check in, unlock their door with a Digital Key and check out, all from their smartphone.