This year's Aldo ning Amanung Sisuan (Day of the Kapampangan Language) celebration will be a hashtag 'AmanuGoals' for the Amanu warriors as the 'creative force' that gave birth to internet sensations Indang Pacing, Atsing Millet and Kumaring Weng will take over the stage of Plaza San Jose in Holy Angel University (HAU) as guest of honor.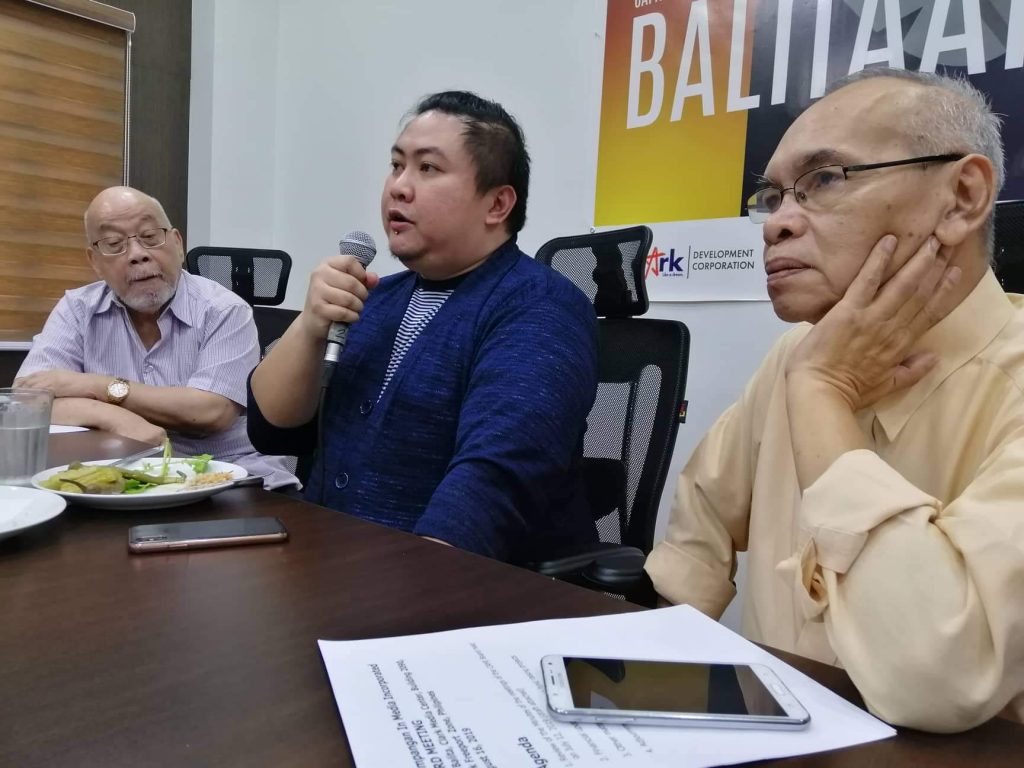 Jason Paul Laxamana, the award-winning filmmaker/writer, is the mind behind it all. He refocused the digital spotlight to the dying Kapampangan language through his daily videos starring Indang Pacing: the traditional Kapampangan mother who will fight for her children, Atsing Millet: the 'masyas balangidngid' yet 'malugud a abe bale' and Kumaring Weng: the typical Kapampangan 'maindredus' friend we all have. Additional characters in the name of Gigi and Robert (Pacing's millenial son and daughter) and Emman (the 'menabu keng duyan' lover of Millet) were introduced.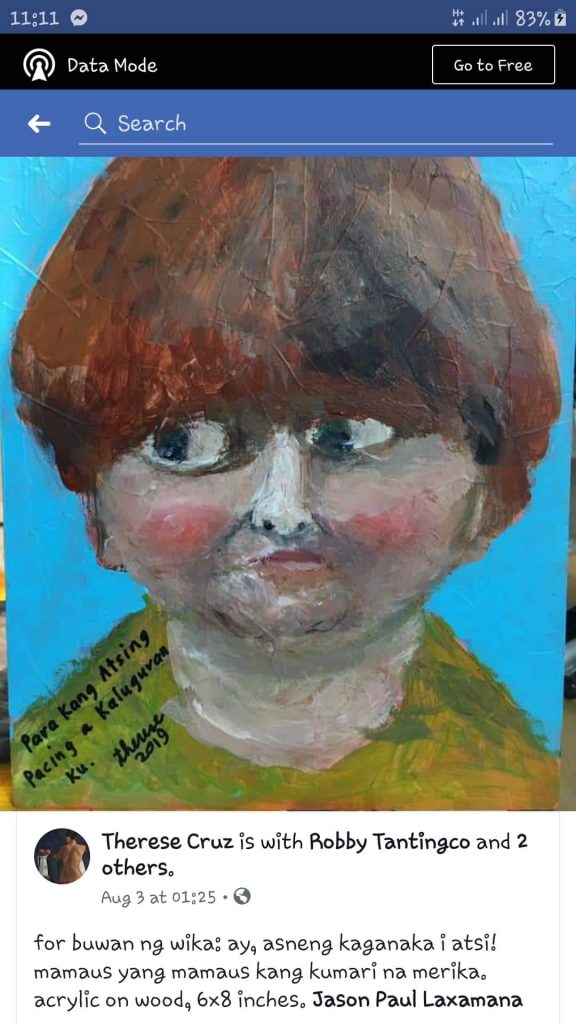 It all began in July 2019. Laxamana himself took a video using the Snapchat filter that transforms human face and voice and just talked of anything until it turned out into something. Kapampangans were triggered.
(Note: You can watch the videos in his Facebook account Jason Paul Laxamana)
Recently, it was learned that the Snapchat filter had a bug (technical glitch). People were asking 'ene ata magpost e Dang Pacing?', 'busy ya siguru e direk keng shooting?.' Only to find out from JPL that the filter was deleted from the social media application.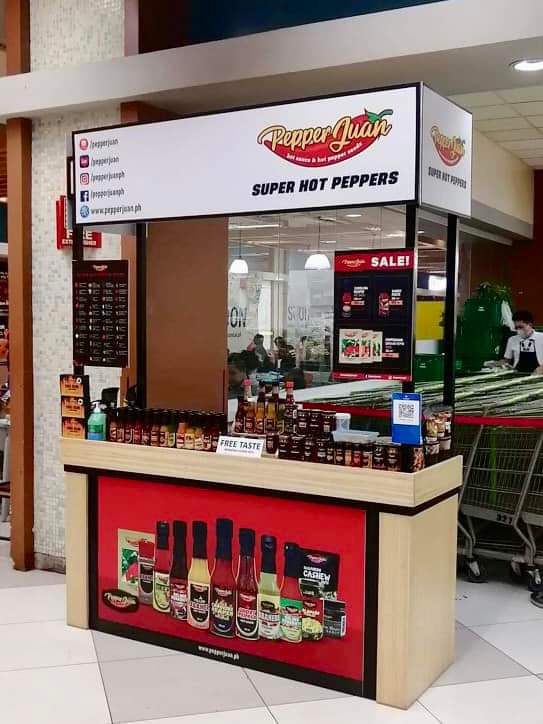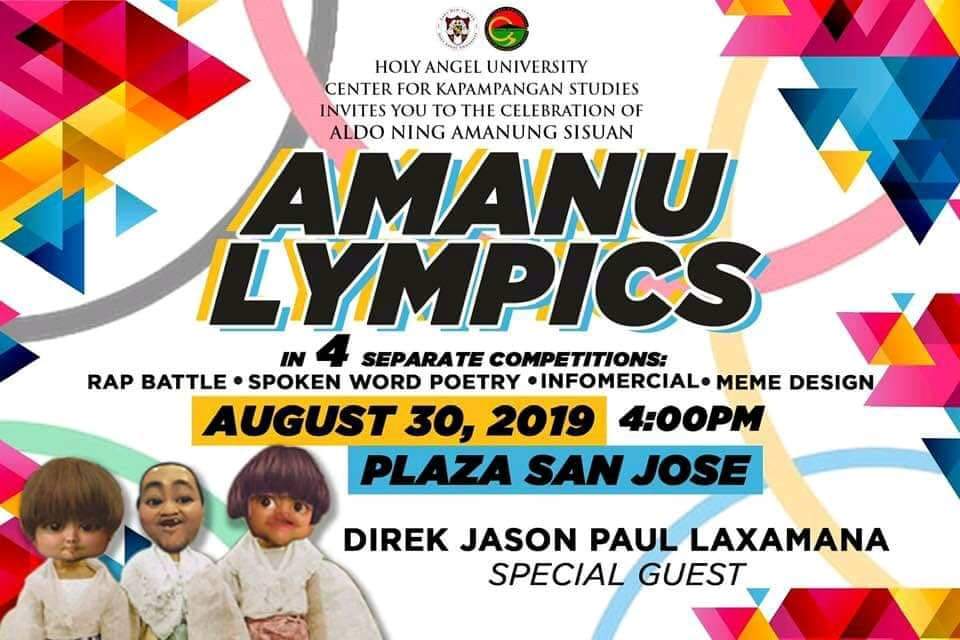 People wanted more. This should not end this way. And with the faith of Kapampangans, the 'AmanuSerye' of Dang Pacing, Atsing Millet and Kumaring Weng continues.
Now Pacing is endorsing products, services and original Kapampangan songs. His videos have reached hundreds of thousands Kapampangans here in Pampanga and overseas.
And none has watched, once.
"Universities, research centers and cultural organizations should take advantage of the phenomenon that's taking the Kapampangan world by storm and study it while it lasts, because I don't think it will happen again during our lifetime. Jason Paul Laxamana–himself a multimedia success story–has assembled a cast of characters who exist only online and, using his creative instincts, filmmaking skills and knowledge of Kapampangan culture that are uniquely his, has made these characters yack away their angsts, canards, family dysfunctions and sexual fantasies with such grotesque expressions, linguistic flourish and irreverent humor, causing waves upon waves of laughter across the province, country and abroad wherever Kapampangans are, from parties to offices to dining tables and hospital rooms," HAU Center for Kapampangan Studies Director Robby Tantingco said in his social media post.
At present, JPL directs mainstream movies for Star Cinema, Viva Films and Regal Entertainment. He was behind the indies '100 Tula Para kay Stella' in 2017, 'Mercury is Mine'in 2016, 'Magkakabaung' (Coffin Maker) in 2014 and Babagwa (Spider) in 2013.
Laxamana, amidst fame and success, never forget where he started. He makes sure Kapampangan culture, tradition, heritage, language and food are injected in some of the scenes.
"We have tried books, magazines, lectures, music CDs, and even cinema to rekindle interest in the Kapampangan language, but none of them has come close to the success of Pacing et al. I never thought a Kapampangan phrase, Kapampangan idiom, Kapampangan belief and Kapampangan cuss word could send people by the hundreds and thousands rolling down the floor in utter joy and celebration of local culture. Laughter, as it turns out, is the way to popularize a dying culture and language, and other ethnolinguistic groups facing the same problem can take a hint. We need to further study Pacing as a phenomenon in anthropology, sociology, linguistics, advertising, marketing, information technology, and communication arts to squeeze all the possible lessons we can learn from it," Tantingco furthered.
The public is invited to the HAU celebration of the Aldo ning Amanung Sisuan on Friday, August 30 at 4pm. Admission is free.
Luid ka, JPL! Luid ya ing Amanung Sisuan! —
Photos by Deng Pangilinan at CAMI Balitaan