CAMILING, Tarlac — Israel turned-over an automated drip system to the Sustainable Mechanized Agriculture for Research and Technology (SMART) Agriculture Center of Tarlac Agricultural University (TAU).
The P670,000 worth project was funded by MASHAV—Israel's official international development cooperation program.
Israeli Ambassador Ilan Fluss said the partnership with TAU aims to assist students and professionals in implementing research-based agricultural projects which can be replicated by local farmers and the community.
As an agricultural country, according to Fluss, this will improve farmers' productivity and profitability, sustain food security, and address some of the existing challenges in agriculture.
"Let us work together in uplifting farmers and introducing better practices to increase farmers' production and income," he told the TAU community.
MASHAV offers training, internship programs and fundings to augment existing projects, and capacitate individuals in various fields including agriculture.
For his part, TAU President Max Guillermo commended the government of Israel for its support in modernizing the country's agricultural landscape through MASHAV.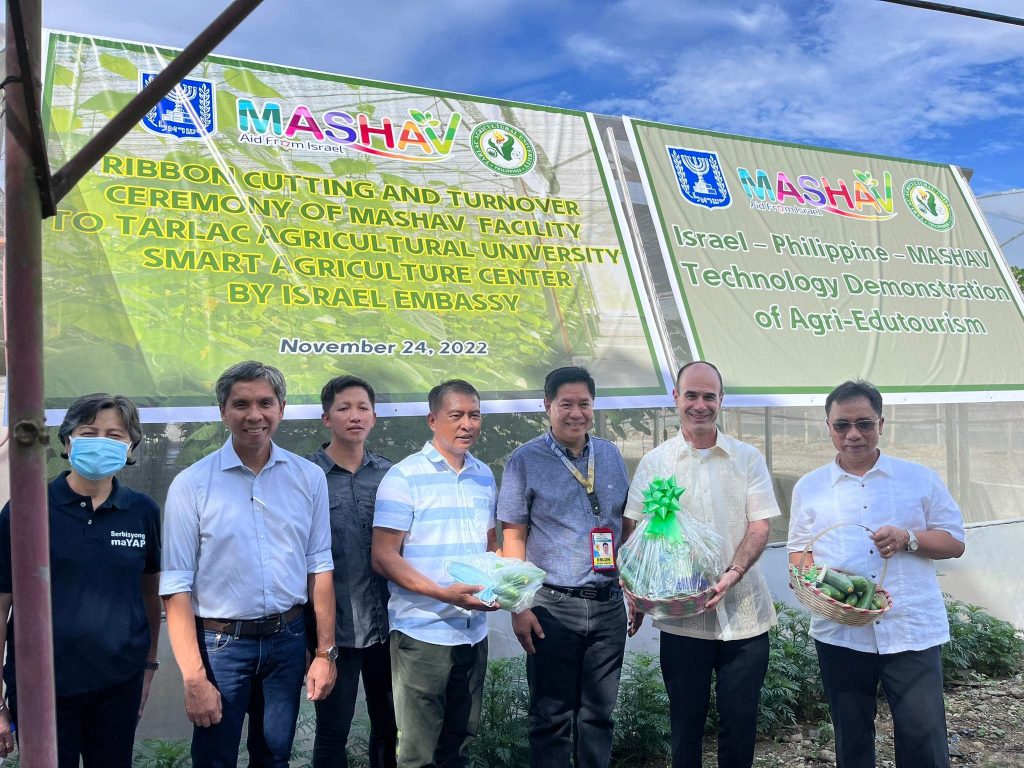 Guillermo noted that the collaboration between the two nations can prepare and encourage more young Filipinos to venture in agriculture.
Highlighting the impact on researched-based projects towards an advanced agricultural practice, TAU External Linkages and International Affairs Director Christine Ferrer committed to support and equip the youth on smart agriculture.
"TAU SMART Agriculture Center will continue stimulating interest in smart agriculture among students in and outside the university by introducing the trends through lectures and hands-on programs. It will further cater internship programs, on-the-job training, and educational trips not only to students but also to the community to increase awareness regarding crop production, agronomy, irrigation, computer application and the like," she said.
Ferrer stated that the promotion of smart agriculture will aid in attaining the goal of the government to increase production while conserving resources.
Established in 2019, TAU SMART Agriculture Center has four-fold functions covering instruction, research, extension, and production.