This celebrity-chef in the making has showcased his best-selling international dishes cooked the Kapampangan way at the jampacked culinary demo event on Saturday at SM City Telabastagan Event Center.
Chef Leonard Vince Garcia, most-known by his A-list diners as Chef Vince Garcia, fascinated the crowd with his artistry in cooking his signatures: Seafood Paella, Salmon En Croute, Braised Lamb Shank, Grilled Cajun Chicken and Cream Puff Pastry.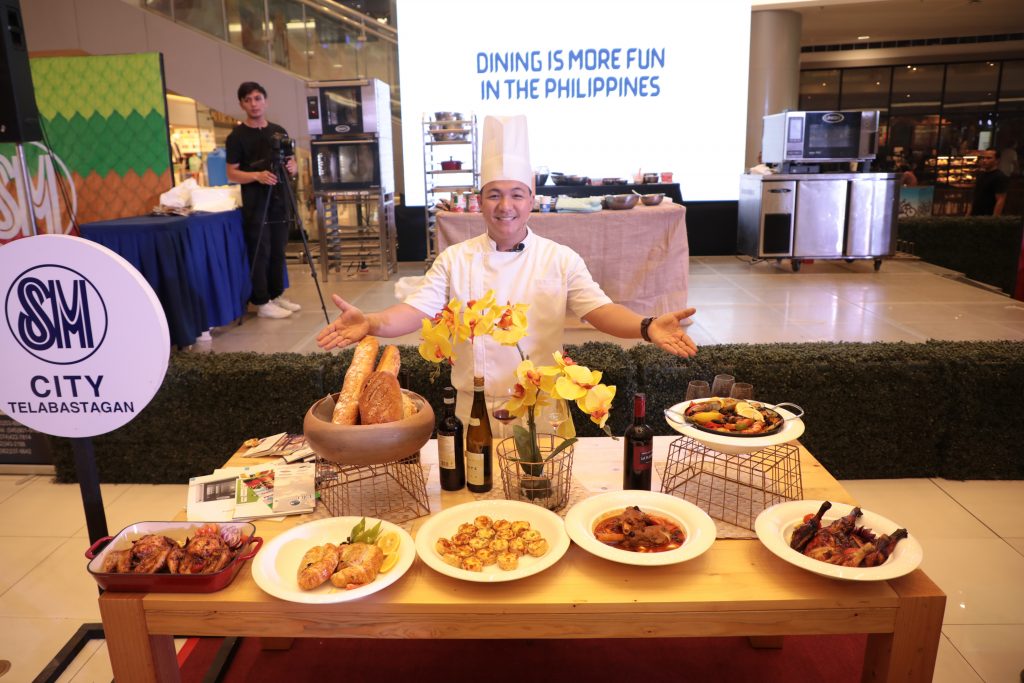 This, in support to SM Supermalls' tie-up program with the Department of Tourism themed "Make Malling More Fun in the Philippines" which was launched on May 17.
"Kening bayung campaign da na Malling is More Fun in the Philippines balamu kayantabe na nita ing 'Eating is More Fun in Pampanga' specifically in the City of San Fernando (CSFP)," CSFP Tourism Officer Ching Pangilinan told the media.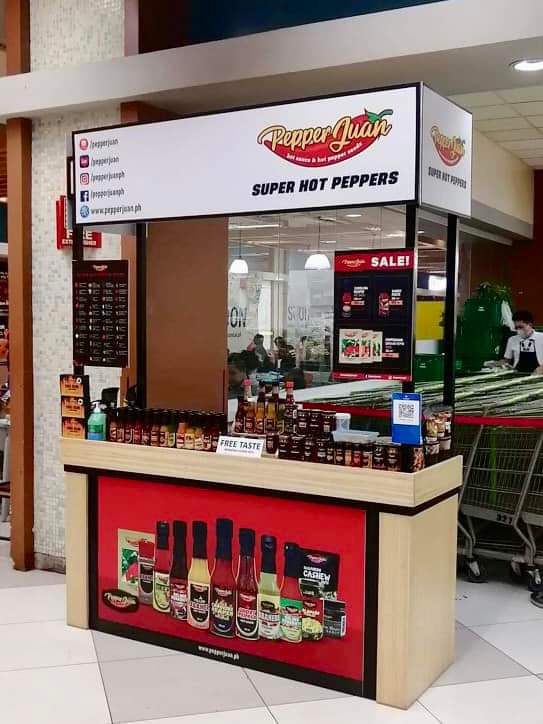 Here in CSFP, the tourism campaign was celebrated in SM Pampanga, SM San Fernando Downtown and SM City Telabastagan.
Meanwhile, SM City Telabastagan Mall Manager Bong Garcia said the mall is '30% food destination'.
"Egana-gana pung pamangan na buri tamu atsu ngan pu keni. And we chose Chef Vince Garcia to be our guest chef for the demo is because he owns one restaurant here, the Velvet Ganache, and it is undeniably a food destination for families," Garcia added.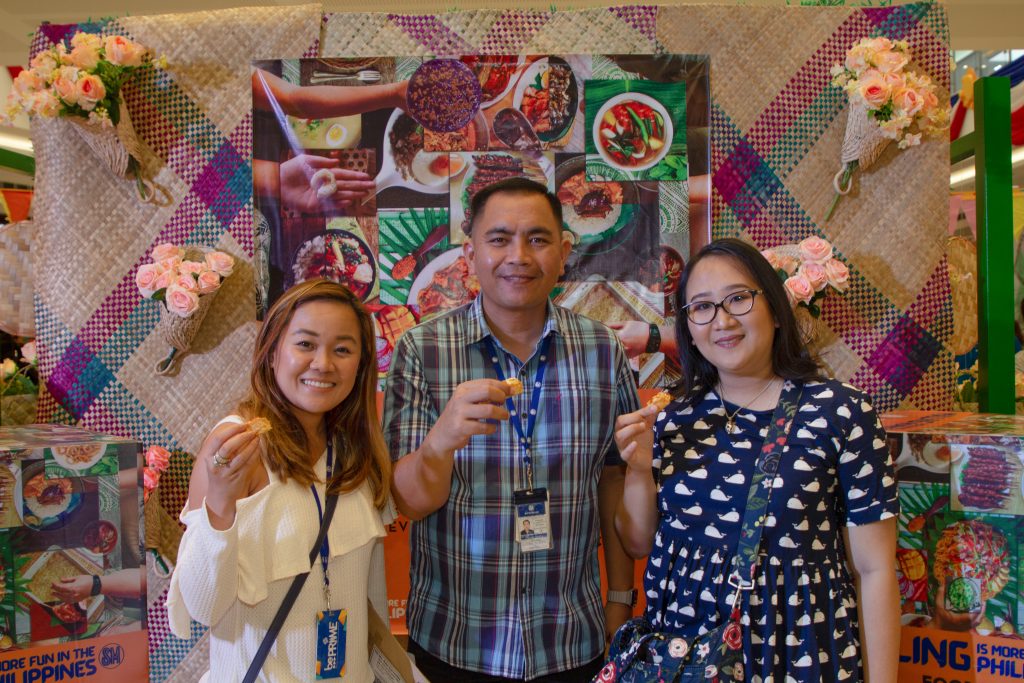 The entertaining cooking demo also featured premium brands like Unox, a leading international manufacturer of professional ovens and Blu Coffee Distributors, a globally trusted brand of Italian coffee machines and coffee beans in the Philippines.
Garcia was joined by Blu Coffee Distributors Marketing Manager Ruel Padilla and Unox Active Marketing Chef Alphie Tabuzo.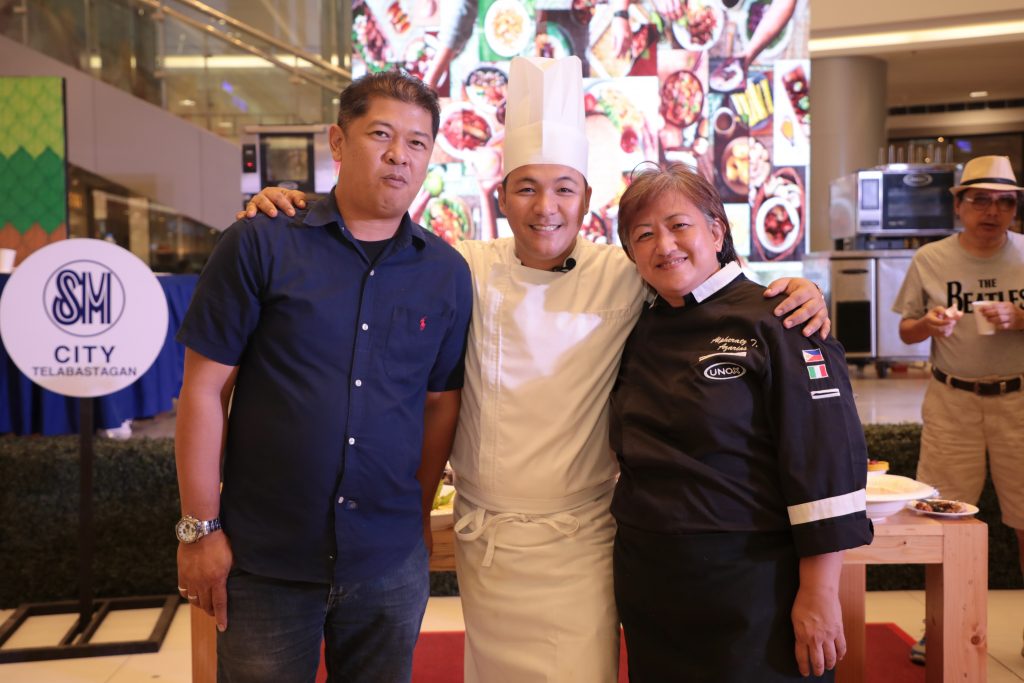 Other participating brands who gave away freebies to shoppers are Hida, Le Culinaire, ISCAHM, Mama Sita's, Philippine Wine Merchants, La Rose Noire, Bakels, BlizzardRef, Rainforest Kichene, Velvet Ganache, En Croute Cafe, Anista Marketing and Pick&Go Meatshop.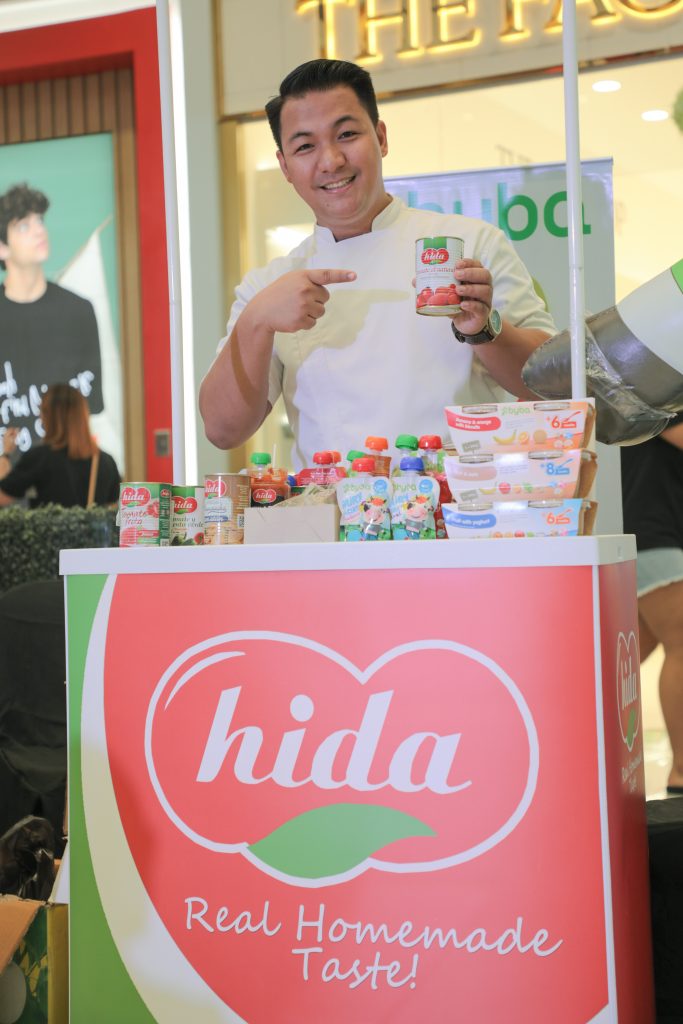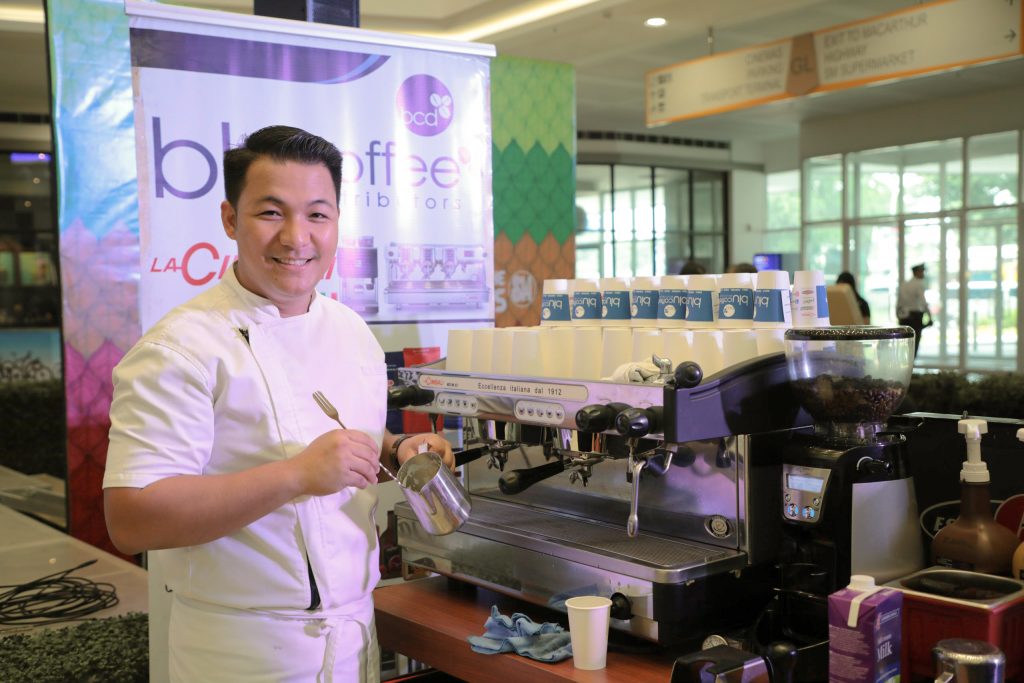 Garcia, the most sought after restaurateur in Pampanga and in Central Luzon, is the executive chef of Rainforest Kichene in the City of San Fernando, Velvet Ganache Boulangerie and Patisserie in SM City Telabastagan and En Croute Cafe in Mercedes-Benz Clark.
This young cook, proactive entrepreneur, a husband to wife Sheena and now a father to their first-born son Zion, never fails to capture his clients with his warm hospitality, captivating charm and palatable food creations.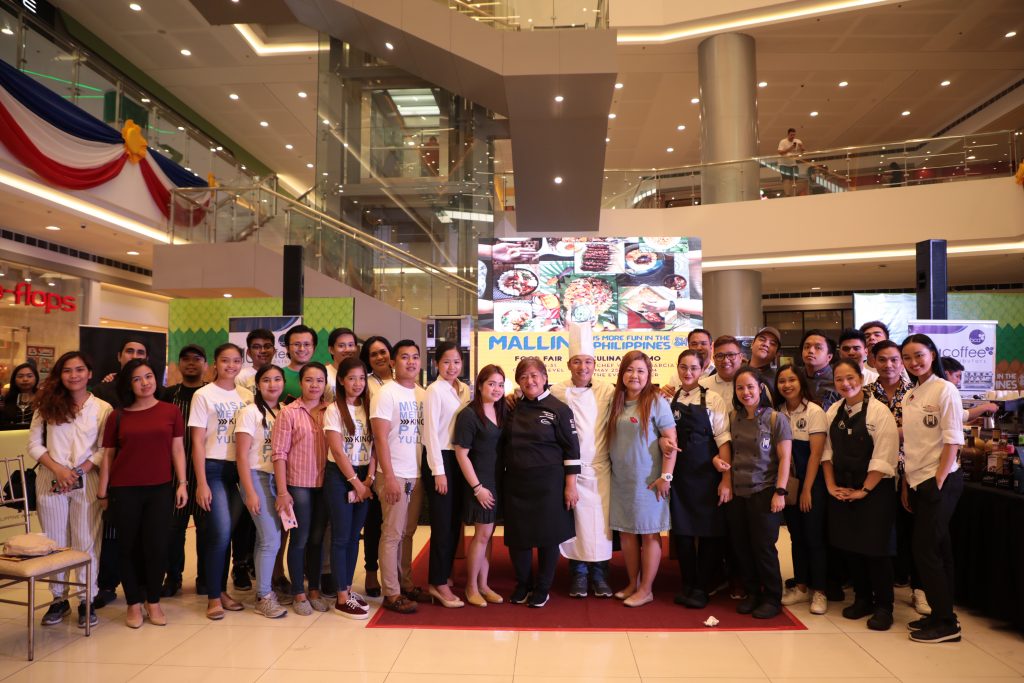 Check on www.chefvincegarcia.com for the recipes and reservations.