"There is too much red tape nowadays and we must stop it once I get elected in order to maximize the delivery of basic services to the people."
Thus said former Magalang Mayor Maria Lourdes "Malu" Paras Lacson shortly after she filed her certificate of candidacy (COC) for mayor on October 4. She vowed to renew her commitment to good governance.
Lacson, the first woman mayor of Magalang, added: "I will also improve the fiscal management."
Under the leadership of Lacson from 2016 to 2019, the Department of Interior and Local Government bestowed the Seal of Good Local Governance to the municipal government in 2016 and 2017. The twin awards proved Lacson's adherence to good governance during her time as mayor.
Lacson's government also received the following National Awards: ATOP-DOT Pearl Award for Community Based Cultural Heritage Program in 2018; and The Philippine Heritage Award for Safeguarding Intangible Cultural Heritage. President Rodrigo Duterte handed over the latter award to Lacson in Malacanan Palace.
Lacson, executive assistant to Gov. Dennis Pineda, said she will prioritize education and health services "especially now that there is a pandemic."
"We will also generate jobs and improve tourism," she added.
Lacson praised Pineda for helping the people of Magalang "a lot despite the fact that I am not the sitting mayor."
Lacson's group is under the Kambilan Party headed by Pineda.
Three-term Vice Mayor Norman Lacson, who is included in the line-up for councilors, said "former Mayor Malu Lacson has a better chance of winning that's why our group decided to tap her instead of me oranyone."
Former Councilor June Tanglao will be the vice mayor bet of Lacson. Others in the line-up for councilors are Rosario Aurelio, Larry Aquino, Ricardo David, Nelson Dizon, Junnel Malonzo, Ruben Miranda and Noel Sunga.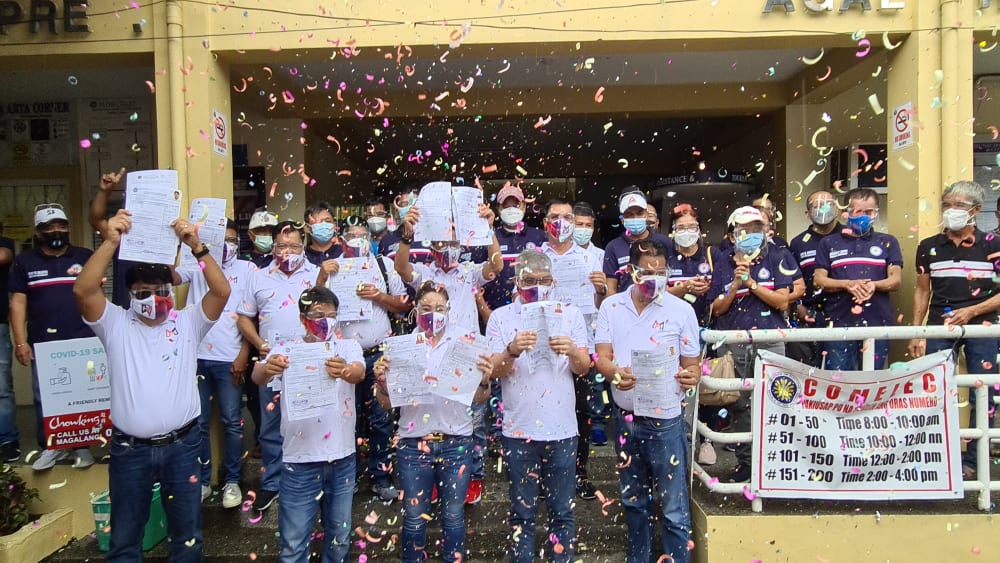 The group call themselves "One Magalang" to promote unity in the first-class town.
At least 18 out of the 27 barangay captains here are supporting the candidacy of Lacson, according to Association of Barangay Captains (ABC) President June Miranda of San Roque.
Miranda said "Malu Lacson continues to inspire us in serving the people."