(UPDATED as of 11:18pm) A magnitude 5.5 earthquake struck parts of Luzon, including Pampanga, at 10:27 pm on Thursday, May 25, the Philippine Institute of Volcanology and Seismology (Phivolcs) said.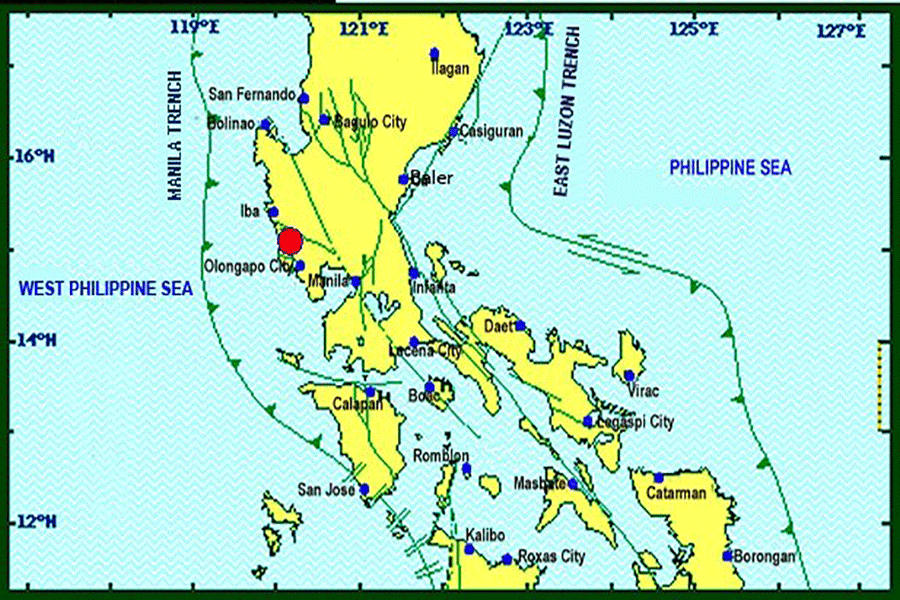 The epicenter was located in Zambales, Phivolcs added.
Residents of Pampanga, nearby provinces and also Metro Manila reported feeling the quake.
The quake, which was tectonic in origin, had a depth of 78 kilometers, according to Phivolcs.
No damage is expected, but Phivolcs said aftershocks are expected.