The Philippine Bank of Communications (PBCOM) has started offering long term negotiable certificate of time deposits (LTNCD) on Monday, September 17.
PBCOM said this is in an effort to further boost its strategic initiatives and meet its growth prospects moving forward.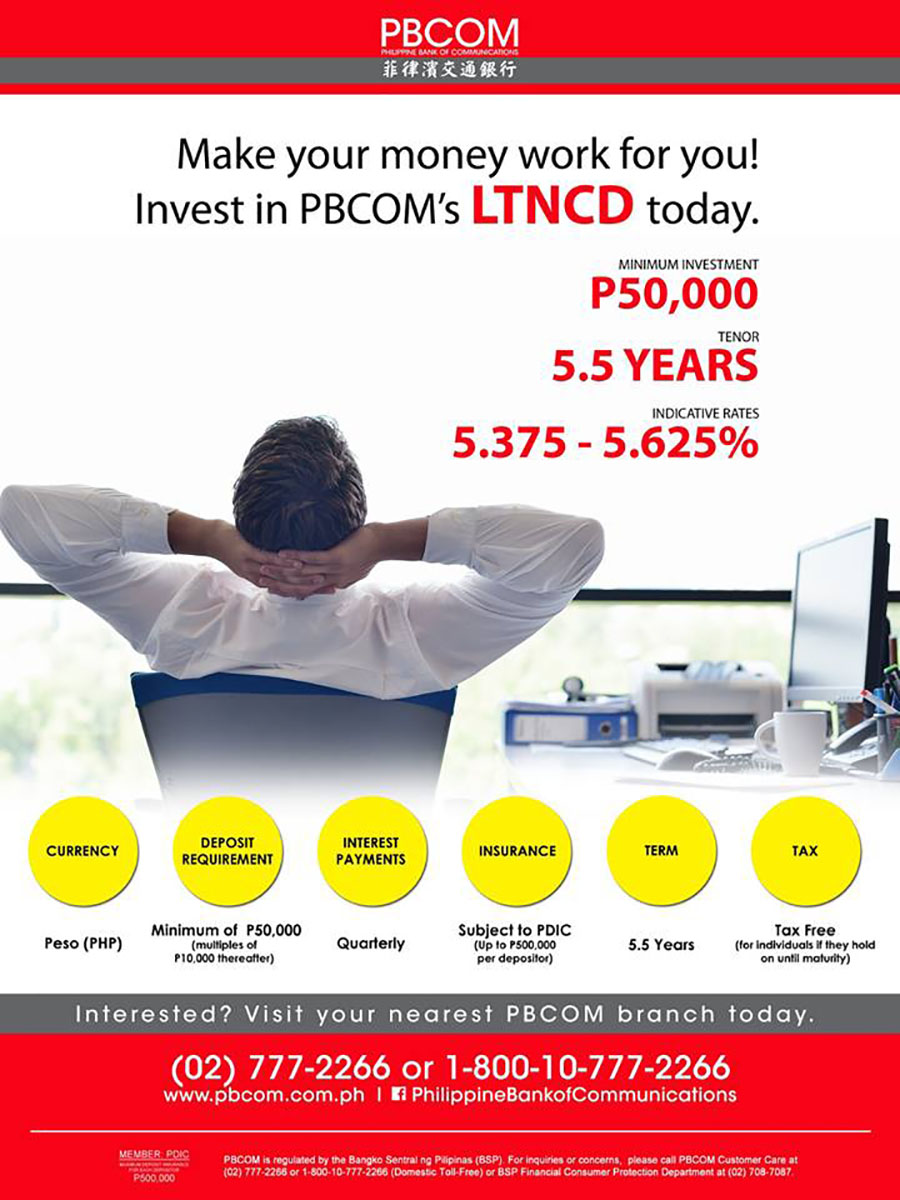 The initial tranche will run from September 17 until September 28 with a term of 5 years and 6 months at an indicative rate of 5.375% to 5.625% to be paid quarterly.
Minimum investment size is P50, 000 and in increments of P10, 000.
The rate will be finalized at the end of the offering period and will be exempt from the 20% withholding tax to individual investors if held for more than 5 years.
"PBCOM is targeting to raise about 2-billion pesos from this exercise although it has Bangko Sentral ng Pilipinas (BSP) approval to issue up to 5-billion pesos," PBCOM
ING Bank N.V. (Manila Branch) and the Development Bank of the Philippines (DBP) will act as joint lead arrangers, joint bookrunners, and selling agents for the transaction.