President Ferdinand Marcos Jr. has identified the three-pronged approach that will resolve the perennial flooding in Pampanga province that lately affected the portion of the North Luzon Expressway in San Simon town.
Marcos has laid out the three solutions as: dredging of the Pampanga River and waterways; the increase in elevation of the Nlex in the area of San Simon; and to construct a permanent water-impounding facility at the Candaba Swamp.
Marcos said the Nlex management should elevate the area in Tulaoc, San Simon while the government conduct dredging operations along the Pampanga River as a short-term immediate response to the flooding which affected flow of traffic at the expressway to the consternation of motorists.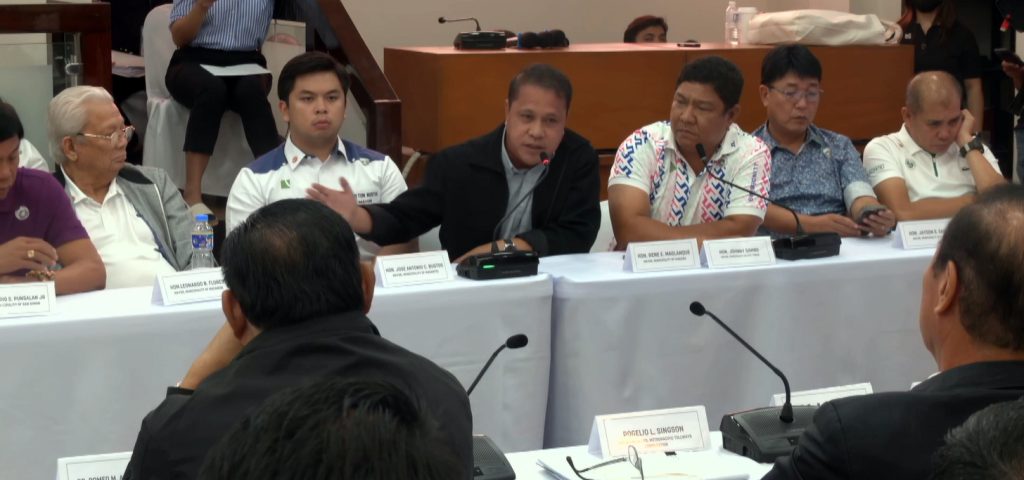 He said the construction of a "water-impounding" facility at the Candaba Swamp will take in excess water coming from the Pampanga River particularly during rainy season. "We have to identify the problem before we solve it," Marcos told Pampanga officials led by Pampanga Governor Dennis Pineda, Vice Governor Lilia Pineda, Angeles City Mayor Carmelo "Pogi" Lazatin Jr, Rep. Jon Lazatin II (1st Dist.-Pamp.) Rep. Ana York Bondoc (4th Dist-Pamp.), and local mayors.
Incessant rains in the past weeks had inundated low-lying 17 towns and a city in Pampanga province at the height of Typhoons Egay and Falcon. The Provincial Disaster Risk Reduction and Management Office said some 220 villages in Pampanga province had been flooded.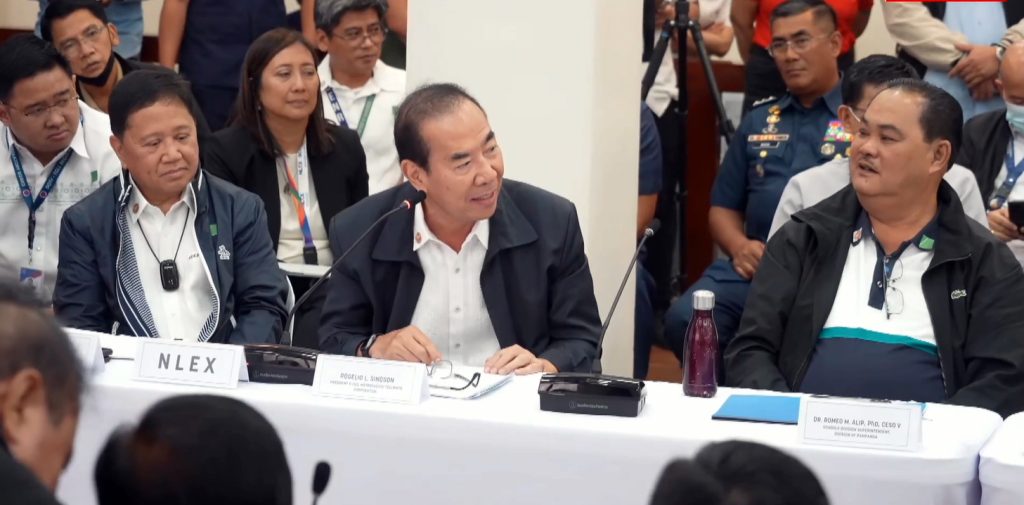 It also said 196,074 families or 708,078 individuals had been affected by the flooding.
During the situational briefing with selected regional line agencies conducted at the Pampanga Provincial Capitol on Monday morning, Marcos has identified the short-term and long-term solutions to contain the flooding particularly during the rainy season.
Marcos said the proposed water-impounding facility in Candaba will not only solve flooding in Pampanga province but it will also help in the irrigation of farm lands. "Magagamit natin yan sa irrigation, hindi lamang sa flood control, kung hindi sa fresh water supply na mga bayan," said Marcos.
"Kailangang pataasan din natin ang Nlex (Sam Simon area) para hindi na bumaha at magtraffic," according to Marcos.
Marcos said the government will assist those who will be affected by the water-impounding facility project at the Candaba Swamp. "Hindi natin pababayaan kung sino man ang ma displace sa Candaba Swamp in case na makapag agree tayo kung saan ilalagay ang tubig."
"You will be grateful to have that (water) impounding project dahil mayroon na tayong. Good supply of water kahit tag araw. Tha's the idea," said Marcos.
Marcos later provided assistance to Pamapanga towns affected by the typhoons and its flooding. The Office of the President had extended a total of P52 million assistance to Pampanga province.