There was once a suggestion by government to come up with a national ID system, sometime in the late 80s or early 90s. It was however shot down due to claims that records contained in the ID could be open to possible invasion of privacy, the integrity of the government agency that would manage it and for what purpose.
However, with the changing times, a national ID could be beneficial in the sense that it will consolidate all government-issued ID systems into one to "improve government services and limit red tape in government transactions."
Such was the opinion of former House Speaker and Quezon City 4th District Representative Feliciano Belmonte Jr. who authored House Bill (HB) Number 12 or the Filipino Identification System Act, while AKO Bicol Representatives Rodel Bacobe and Christopher Co also co-authored a bill with the same title, HB Number 523.
Bill sponsors said the Philippines is one of only nine countries in the world without a national identification system and pointed out that a national identification card will lower costs, streamline transactions, and provide ease and convenience for the people.
Both bills would require all Filipinos to register their personal information into the central system to be managed by the Philippine Statistics Authority (PSA). Filipinos residing or working overseas are to register for their IDs at the nearest Philippine Embassy or consular office in the country where they are staying.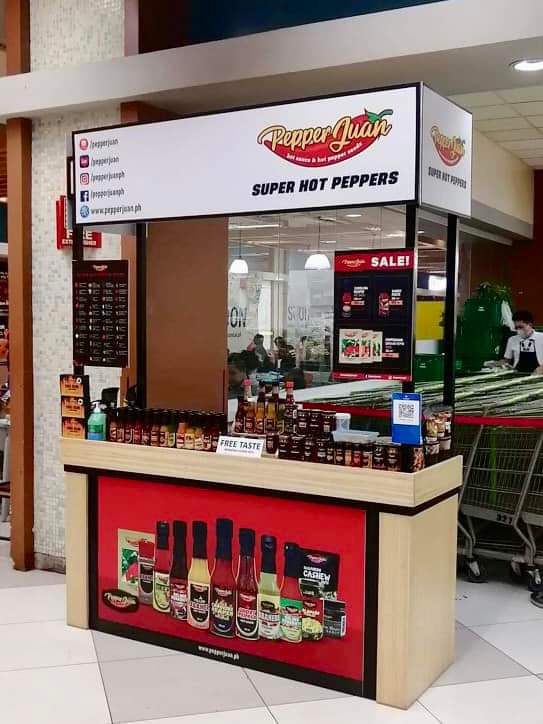 A registered Filipino will then be issued a non-transferrable Filipino ID card with a number valid for life.
Based on the bills, the Filipino ID card would be honored in transactions concerning a person's identity, marital status, birth, and other personal circumstances that may be used for applications for passport, driver's license, Social Security System (SSS), Government Service Insurance System (GSIS), PhilHealth, Home Development Mutual Fund (Pag-IBIG), and the National Bureau of Investigation (NBI).
The Filipino ID card will be used to identify voters, schools, and employees, as well as to avail of senior citizens' benefits. It may also be used for court, prosecutor, and police clearances, and in banking and financial institutions.
If enacted, all citizens, not only government employees and SSS members, but the self-employed, unemployed, minors, and Filipinos working abroad will be covered.
Makes sense instead of having to lug around a wallet or purse full of IDs for transactions with government agency that require a separate card.
***
Since we're on a "national" subject, there is one question I have been asking myself and others about the National Basketball Association: How can NBA champions claim to be world champions when the organization's name itself only connotes a national scope and the ball clubs only play within their borders?
How'd that happen when the NBA ball clubs are mostly from the mainland United States and compete only among themselves? How can they be world champions if no one else takes part?
Sure, they have players from other countries but these are recruited by talent scouts to play for this NBA team or that and not to organize a team to represent their country. Cases in point: The Croatian Sensation Tony Kukoc; Vlade Divac; Hakeem "The Dream" Olajuwon; Dikembe Motumbo; and, the most recent entrant into the Basketball Hall of Fame, Yao Ming.
Even San Antonio Spurs coach Gregg Popovich, also known as Pop, is troubled by this "world champion" tag, saying: "It doesn't make sense for an NBA team to call themselves world champions. I don't remember anybody playing anybody outside our borders to get that tag. Isn't that true? I keep waiting for somebody to tell me I've missed something."
When someone mentioned Toronto, Pop said: "There's a team in Canada. That's true. The world's bigger than North America. I know sometimes we as arrogant Americans don't respond to the rest of the world, but it's true. There's a big world out there."
The same goes for Major League Baseball (MLB) and the National Football League (NFL).
There was on guy on the internet, Dave Hogg, who wrote in 2011 that the "world champion" claim for the four major US team sports "is fairly accurate even if it isn't earned in actual international competition." They do claim their sports to be the best.
He said a Canadian Football League (CFL) team would be massacred by the Green Bay Packers while a European basketball team could be swept by the Mavericks (This was written in 2011), much less the 2016 NBA Champs Cavaliers, in a seven-game series. Could be a slaughter!
But then again, these are just possible consequences of an imagined event or situation. They actually haven't met. But there was a time in the Olympics when the USA lost. And to Puerto Rico, among others, that had little or no NBA talent in their roster. And the US team were not the Mavericks or the Cavs. But the USA Dream Team.
Just asking.