ANGELES CITY, PAMPANGA – Incumbent Angeles City Vice Mayor and mayoralty bet Atty. Bryan Matthew Nepomuceno, running mate and vice mayorable, City Councilor Eduardo "Edu" Pamintuan, Jr., along with their entire slate, Team LET IT BE, and ABEKA Partylist are under fire once again for allegations of vote-buying, disguised under a Voter's Education and Briefing program using the name of former Bureau of Corrections Director General Ronald "Bato" Dela Rosa, held on May 9, 2019 at Westfields International School, this city.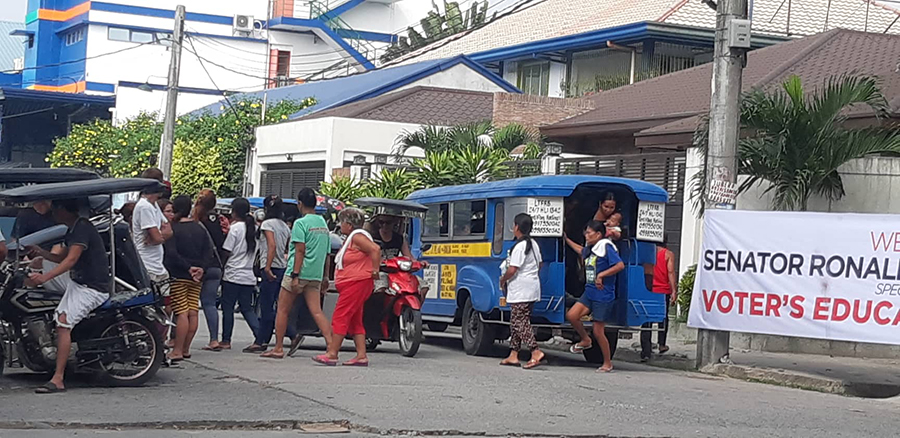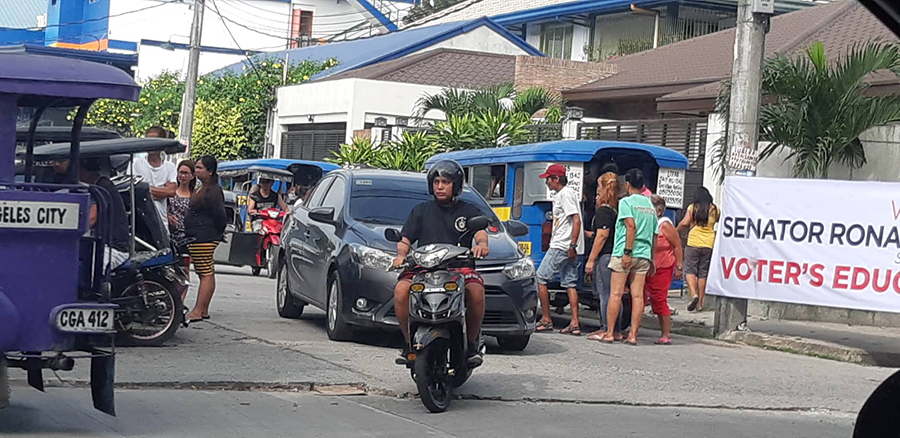 Throngs of people were photographed alighting jeepneys near Westfields International School, where a banner supposedly welcoming Dela Rosa as a guest speaker of the said Voter's Education and Briefing.
According to reports, however, the voter's education and briefing is merely a front for vote-buying by the Nepomuceno camp and the people being ferried to the location will be given money.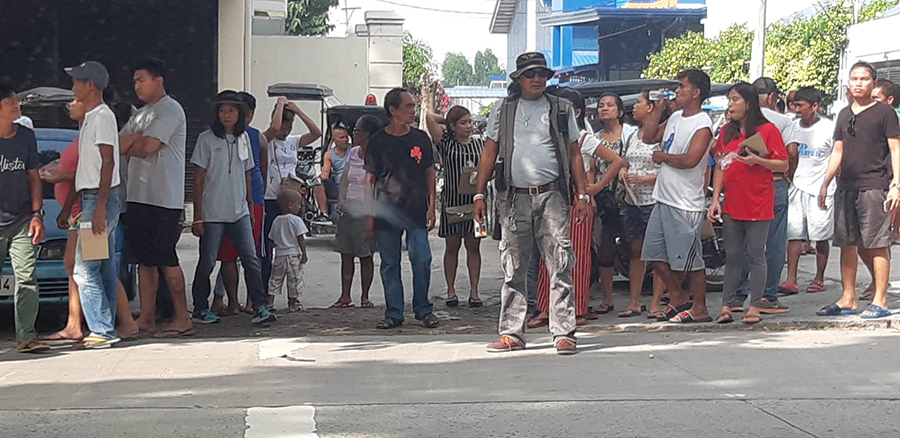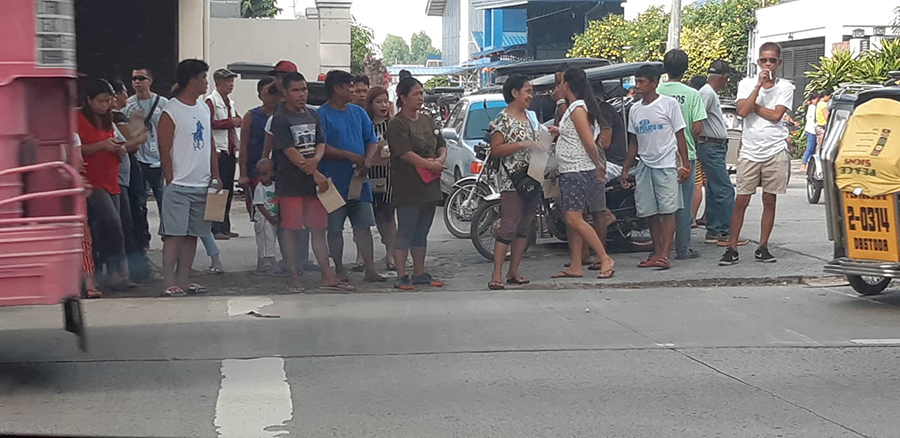 These reports are only the latest in a string of vote-buying allegations against the camp of Nepomuceno.
On May 5, 2019, the Nepomuceno camp was criticized for the massive distribution of rice to residents of Barangay Lourdes Northwest, in violation of the Omnibus Election Code, which prohibits candidates from distributing gifts, either in cash or kind, during election season.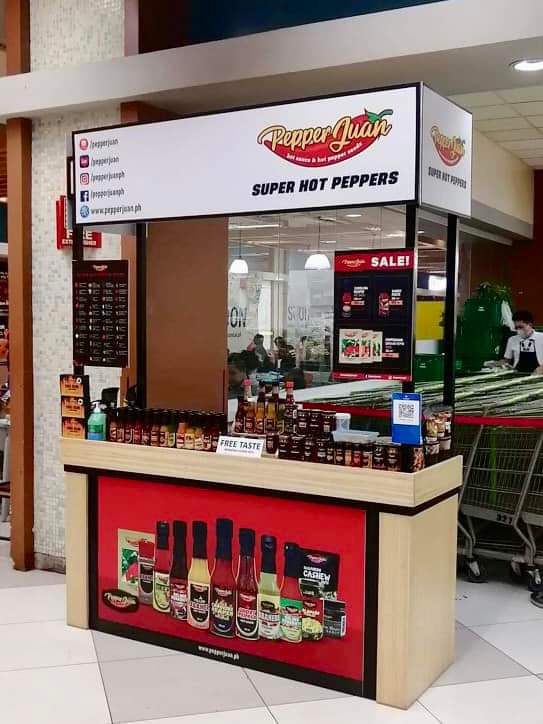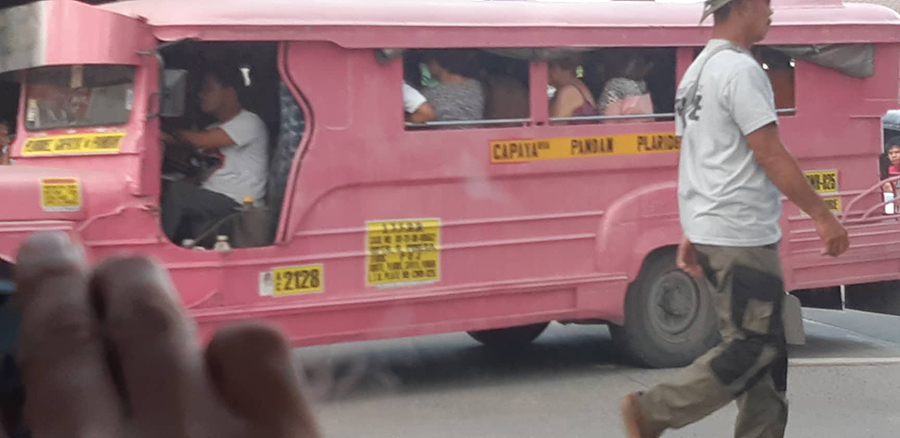 Five trucks carrying NFA rice were photographed distributing rice to residents gathered at the covered court of the village and while there were no candidates present during the event, brochures of Nepomuceno, Pamintuan, Team LET IT BE, and ABEKA partylist were given to the villagers who received the bags of rice.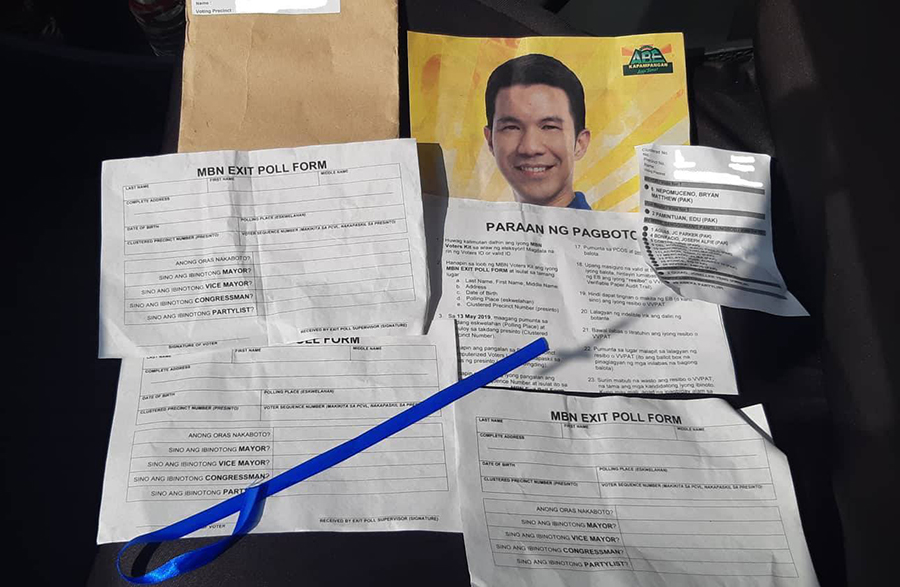 On May 6, 2019, photographs taken at the Paradise Compound owned by the Nepomucenos showed several individuals exiting a compound decorated with Team LET IT BE election propaganda, carrying brown envelopes.
An audio recording later revealed the purpose of the gathering at the Paradise Compound and the contents of the envelopes.
The audio recording featured what sounded to be a man explaining an 'exit poll' strategy for massive vote-buying, which involves a 'tagging system' where people who voted for candidates of the Nepomuceno camp will wear ribbons around their wrists and rising sun stickers to be easily identified by their poll watchers.
Everyone wearing the identifying tags will then be listed by poll watchers and submitted to exit poll stations to be listed in a log book.
According to the speaker in the recording, the day after the elections, provided that the Nepomuceno camp won, everyone whose names are listed in the log book will receive P1,000 as a bonus.
The blue ribbons, exit poll forms, and posters of Nepomuceno were enclosed inside the brown envelopes. (PRESS RELEASE)