Mabalacat City– Archbishop Florentino Lavarias D.D. led the ceremonial blessing of three new church bells of the Our Lady of Divine Grace Parish (OLDGP) in Barangay Poblacion, Mabalacat City during the Easter Sunday mass celebration here.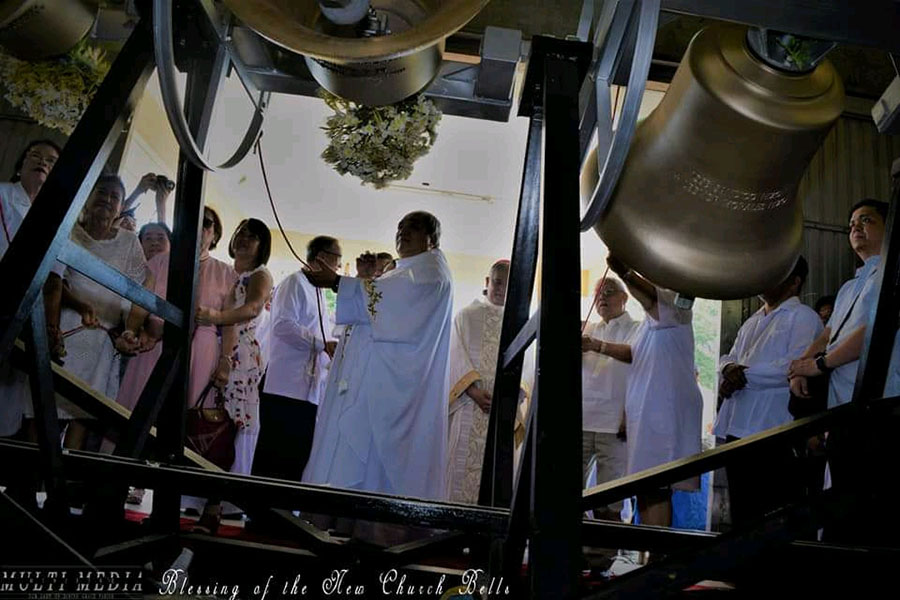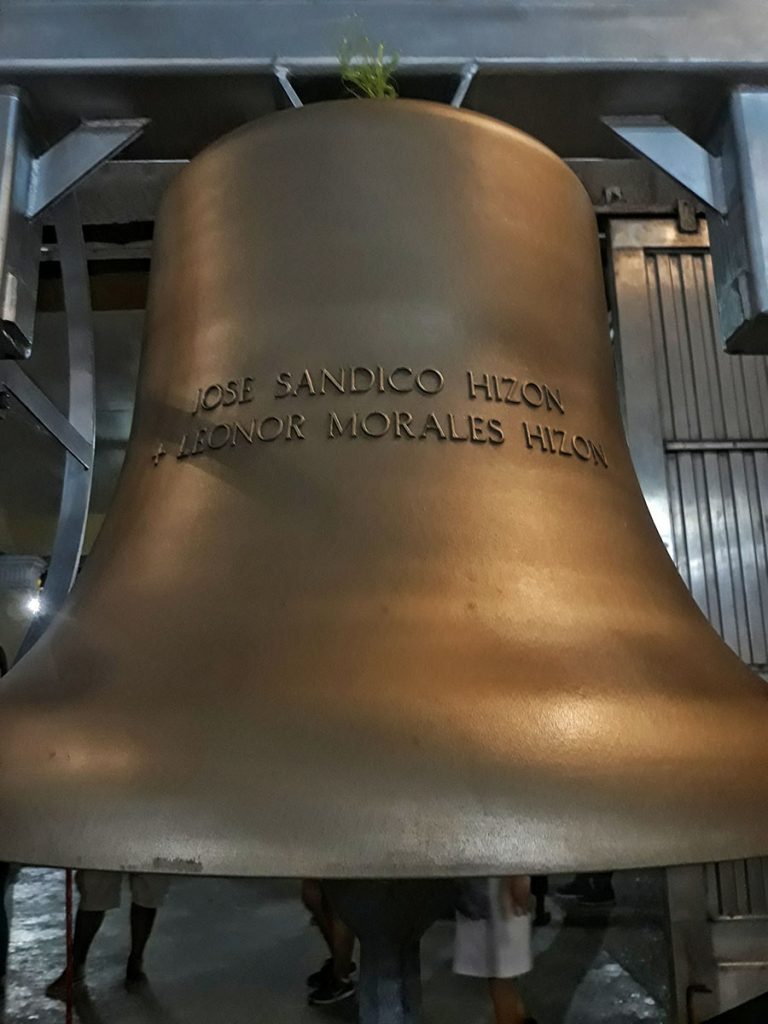 "The bells are made of 80% bronze and 20% tin. The clappers are made of manganese bronze handcrafted by the Royal Bell Foundry of Eijbouts Holland and installed by the Royal Bells Philippines (RBP)," Eddie Otacan of Royal Bells Philippines disclosed.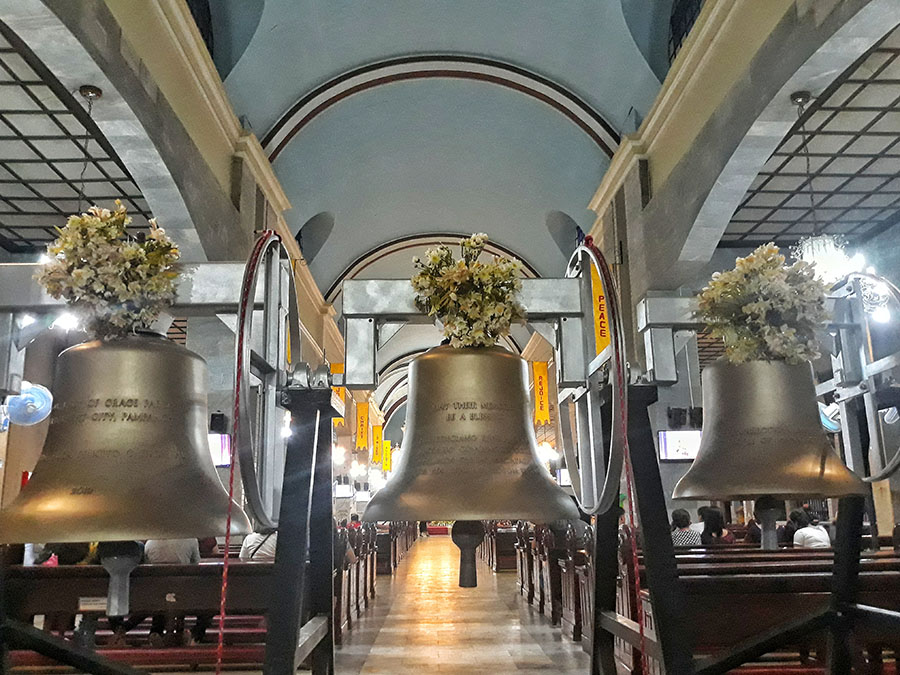 Inscripted on the bells are names of outgoing parish priest Rt. Rev. Msgr. Felicito Sison, Jose Sandico Hizon, +Leonor Morales Hizon, Resurreccion Dayrit Tinio, +Cresenciano Rivera Dizon, +Rosario Concengco Dizon, +Belinda Dizon Macapagal and +Dr. Ma. Lourdes Joson.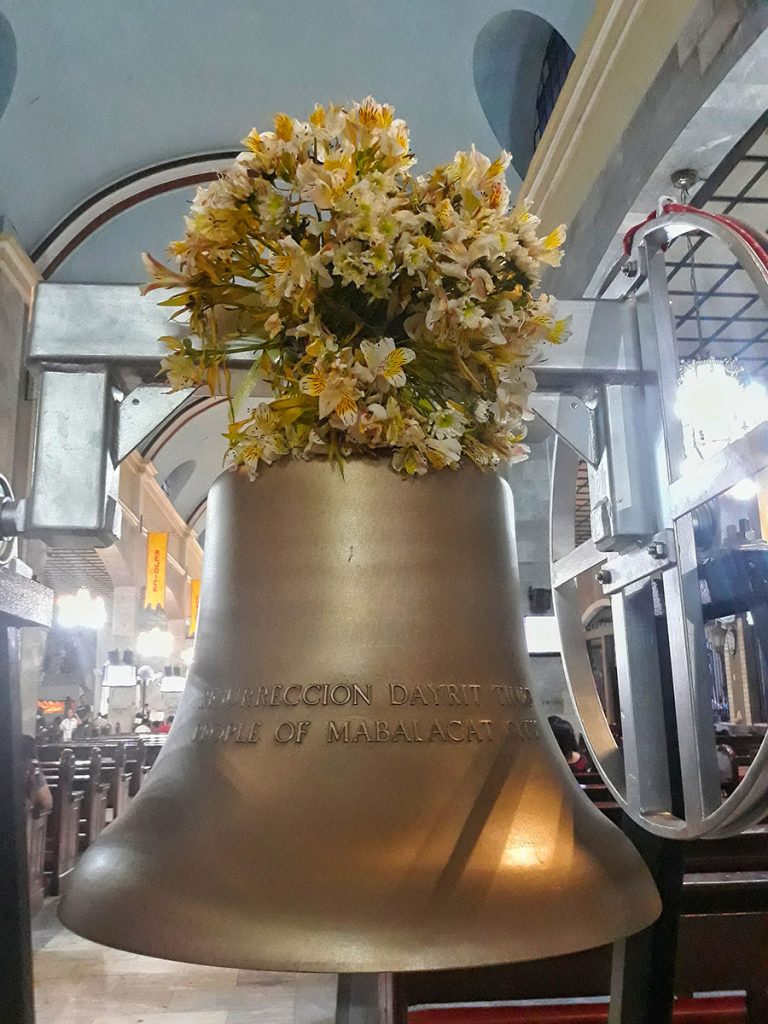 Meanwhile, a reliable source said the replacement was due as old church bells in the bellfry are 'no longer functional'.
In an article published in viewsfromthepampang.blogspot.com by Mabalacat City's living treasure and historian Alex Castro, he stated the oldest bell in the parish dated 1835 during the term of Fr. Jose Varela, the town's first cura parocco and the second bell dated 1846 was dedicated to Nuestra Señora de Grasia, the parish patroness.
Moreso, the biggest bell is with a C2 musical note, 765 mm lip diameter, 611 mm tall and weighs 260 kg. The remaining two are with D2 and F2 musical notes, 688 mm and 592 mm lip diameter, 549 mm and 592 mm tall and 190 kg and 122 kg in weight.
"The bells are with 10-year warranty against casting defect but is designed to last for centuries with proper use, care and regular maintenance," Otacan added.
He also said these bells use a special computer which can be programmed for daily, monthly or yearly operations.
The installation of church bells at the OLDGP is to be announced.
–Photos and text by Larrica Angela Cunanan • OLDGP Multimedia Team