24
• Artwork inspired by T'boli dream weavers clinches grand prize
Manila, Philippines – Leading digital services provider PLDT and Directories Philippines Corporation (DPC) recently awarded the winners of the 33rd Visual Arts Competition (VAC) during its closing ceremony held at the Cultural Center of the Philippines (CCP) in Pasay City.
This year's Visual Arts Competition garnered 53 entries from Fine Arts students in 14 participating colleges and universities nationwide. Winning entries were chosen based on adherence to this year's theme, "Creating Legacy, Creating the Future," as well as on their visual composition and originality, among other criteria.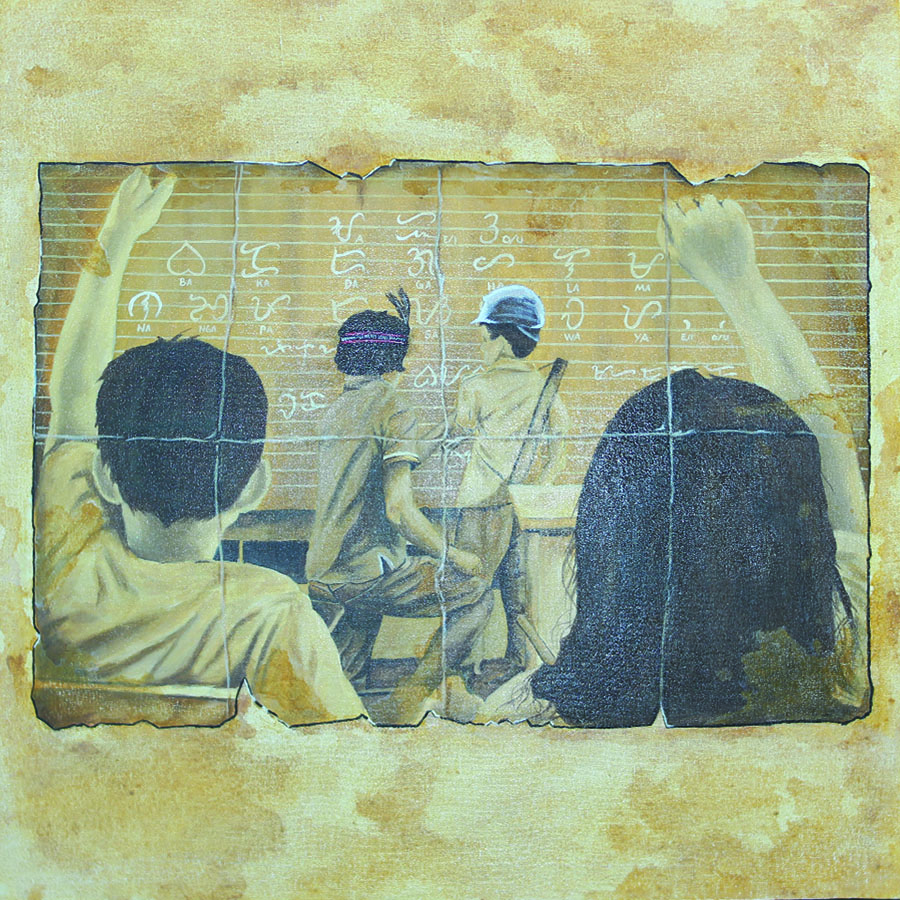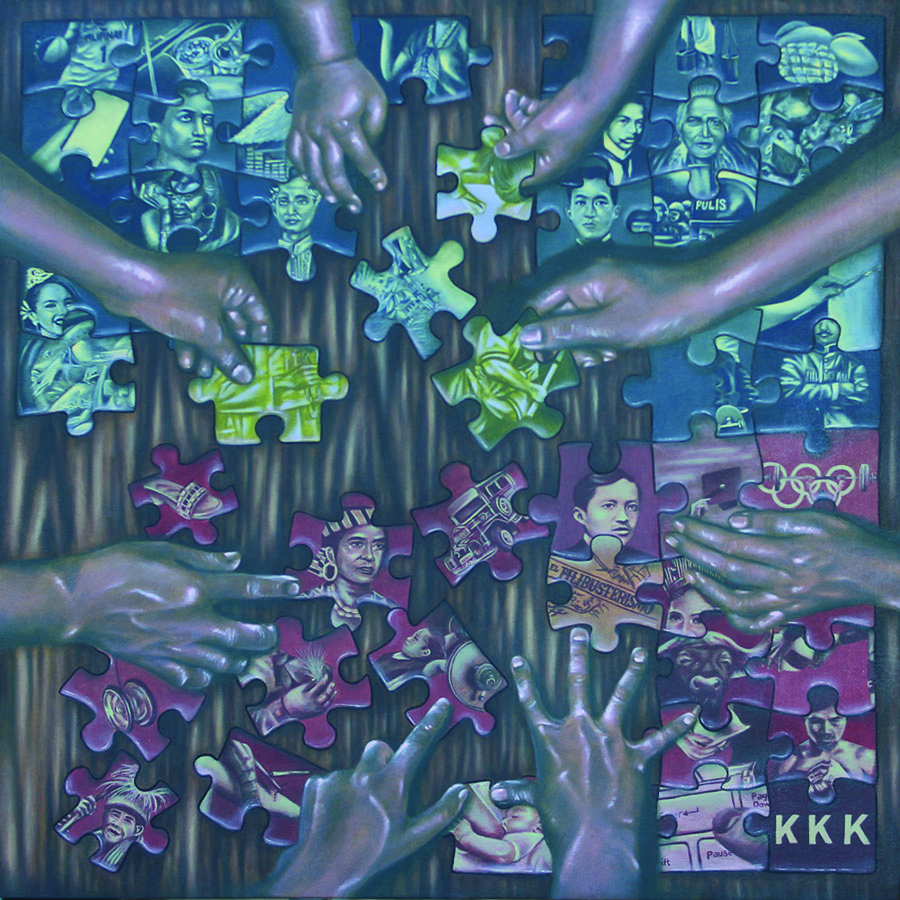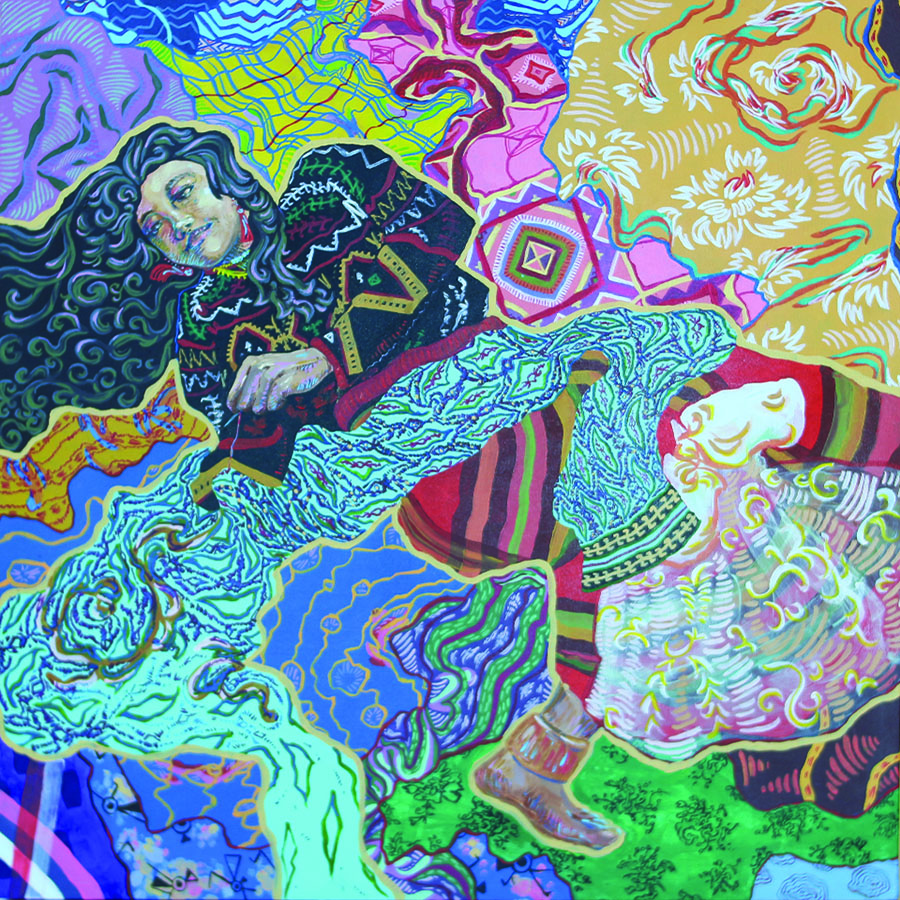 Emily Abrera, Head of VAC Secretariat, said that this year's theme was a challenge for the young people to think into the future. "It's important for our youth to think of how they want to shape the future and the impact they want to leave in this world. I am glad that the entries this year were able to capture this. Having a woman artist as this year's top prize winner made me even happier, as I am always happy to see women winning," Abrera said.
Awarded the grand prize was Bernice Michaella Cruz, a graduating Fine Arts student at the University of Santo Tomas. A first-timer at the competition, she received Php 100,000 in cash, while her school was given a plaque of commendation and a cash donation worth Php 40,000. Her winning artwork will also be used in the cover of the 2019-2020 Metro Manila Telephone Directories of DPC and PLDT (Yellow Pages & White Pages).
A fan of native, hand-woven textiles, especially the T'nalak of the T'boli people of South Cotabato, Cruz said that her artwork was inspired by the T'boli dream weavers, or the traditional female weavers of this ethnic group whose weaving patterns are taken from their very own dreams. "I admire what T'boli dreamweavers do. I especially like the idea that they can weave their dreams. My artwork carries the message that while the past, such as the Tboli's old tradition of weaving, casts an influence on us youths, it is also important for us to make use of these legacies to create our own legacy… to make our own mark. It's building on the past to create our future," Cruz said.
Second prize winner was Glecy Alberto, a third year Visual Communication major at the Bulacan State University. She received a cash prize of Php 75,000, while her school received a plaque of commendation and a cash donation worth Php 30,000.
Alberto said the puzzle in her artwork shows the different types of legacy that the Filipino youth inherited from past generations represented by the bigger hands. The smaller hands represent the new generation who must now continue to build the puzzle and create their own legacy.
The third-prize winner was Mark Joey Balani, a third-year Visual Communication Design major at the Adventist University of the Philippines. He received a cash prize of Php 60,000, while his school also got a plaque of commendation and a cash donation worth Php 20,000.
Balani said that his artwork was inspired by the recent call to revive Baybayin, the ancient alphabet associated with the Tagalog people,as it is a legacy in itself. He hopes that fellow youths can support the law that will mandate the revival of the teaching of Baybayin as a way to promote true Filipino identity.
Aside from major prizes, the entry that garnered the highest online votes was also awarded the People's Choice Award. This went to Venice Gale Caragdag of the Technological University of the Philippines who received P15,000 in cash prize.
The VAC Visual Arts Forum Series
Organized annually by PLDT and DPC, VAC conducted for the first time the Visual Arts Forum Series, featuring talks by established artists and industry experts in three different venues nationwide. This aims to further widen the advocacy for visuals arts and young Filipino artists.
PLDT Customer Care Advocacy and Communications Head Miguel Rafael Ruffy said that PLDT wants to see the Art forum grow into something big. "Over the years, we have helped bring out the talents of our aspiring young artists through the Visual Arts Competition, and we are very happy to be part of this advocacy. We are striving hard to innovate and put more features and new highlights every year. Just like the forum series that has really added a new flavor to what has been done before. We hope that this will be a continuing effort in partnership of course with DPC," said Ruffy.
The Manila leg of the forum was held at the Philippine Women's University; the Cebu leg at the University of San Carlos Talamban Campus; and the Davao leg at the Philippine Women's College of Davao. Each forum was livestreamed via Facebook Live powered by PLDT Home Fibr to enable other schools nationwide to join the discussions online on what constitutes authentic Filipino art.
Abrera added that, "This had been VAC's strongest year for regional art, and this was largely because of the introduction of the Art fora. As we move from Manila to Cebu, then Davao, everybody just got better with it."
For her part, PLDT-Smart Foundation president Esther Santos said that VAC is an important part of the PLDT Group's advocacy to support the arts, culture, and youth development. "VAC is a very good platform for encouraging the Filipino youth to engage in the arts, take care of our culture, and to transmit it. It brings out their creativity that is still very much needed in this day and age where technological advancement is happening everywhere," Santos said.