36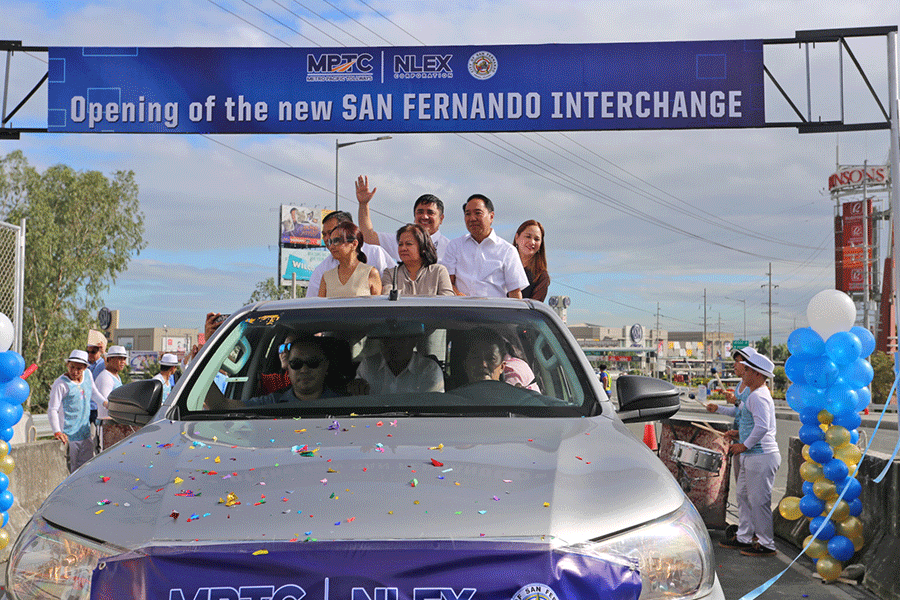 Former President-turned-Pampanga congresswoman Gloria Macapagal-Arroyo called the North Luzon Expressway and the Subic-Clark-Tarlac Expressway are the "crowning glory" of her presidential administration's infrastructrure program.
"NLEx and SCTex are the crowning glory of my infrastructure program," Arroyo said during the opening ceremonies of NLEx's expanded San Fernando interchange.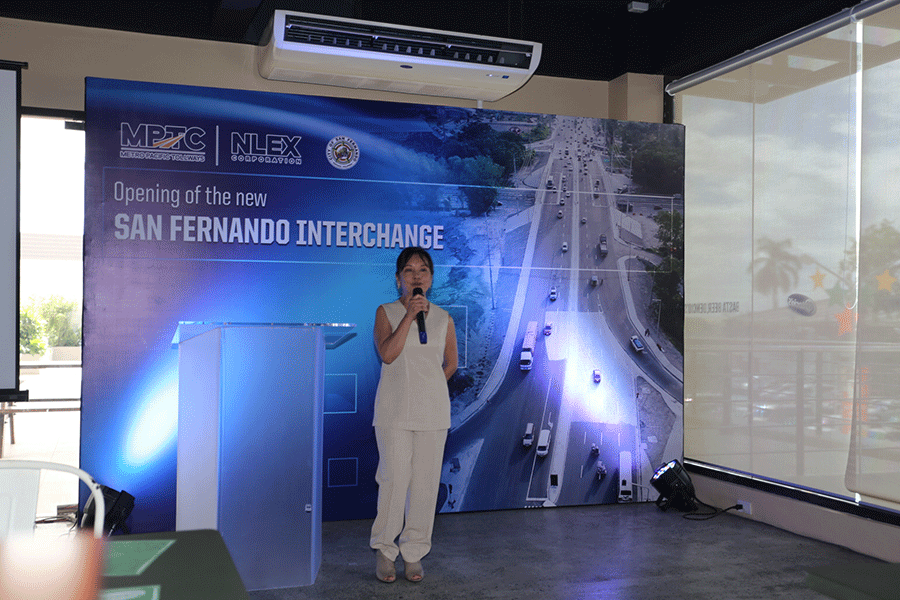 Arroyo recalled her memories of NLEx as a brown field because it was built on top of the original north diversion road. She said the expressway's development idea was conceptualized during the administration of his father, late President Diosdado Macapagal, and that plans and concepts were completed during the administration of President Ferdinand Marcos.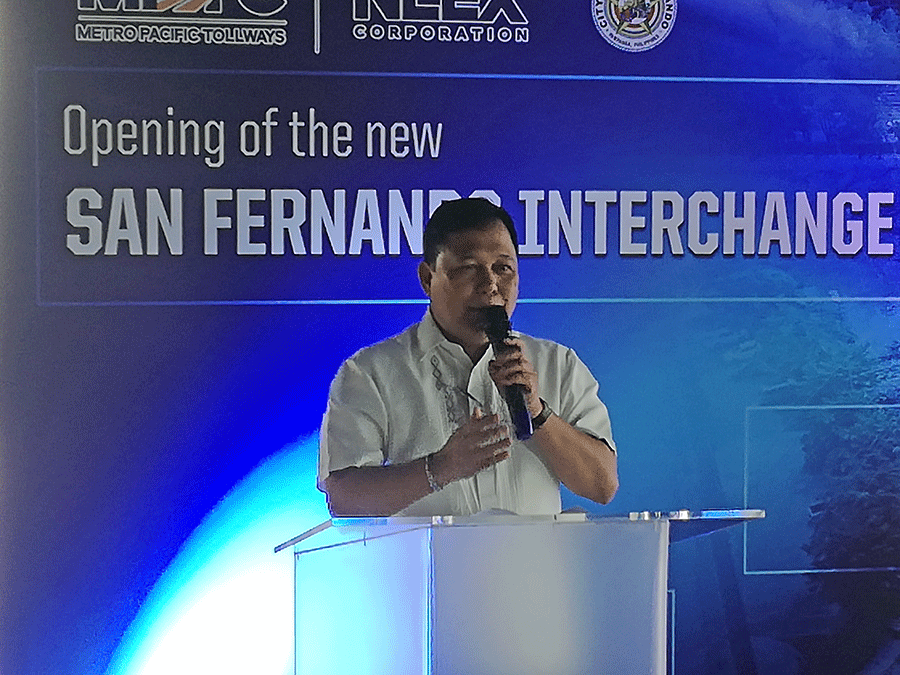 However, Arroyo said financing for the NLEx project was only acquired during her term in 2001 and was completed in 2003, followed by the construction of the SCTEx.
"This project is one of the most important parts of making San Fernando truly the smart city of the 21st century," Arroyo said.
Arroyo attended the inaugural drive-thru of the expanded NLEx San Fernando interchange along with Pampanga 3rd District Congressman Aurelio Gonzales Jr., Pampanga Governor Lilia Pineda, San Fernando City Vice Mayor Jimmy Lazatin, Department of Public Works and Highways Regional Director Antonio Molano Jr., Pampanga Chamber of Commerce Chairman Emeritus Levy Laus and Metro Pacific Tollways Corporation and NLEX Corporation President and CEO Rodrigo Franco.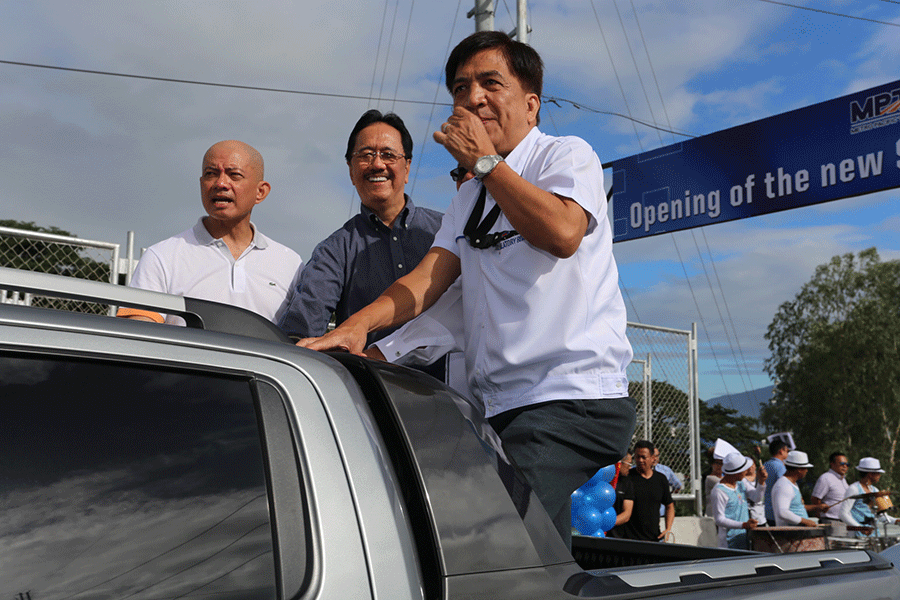 The NLEX Corporation enhanced the capacity of the San Fernando Interchange to ease mounting traffic issues within the vicinity of SM San Fernando and Robinsons Malls and to match the progress in one of the busiest tollway interchanges. Two new bridges crossing the NLEX were built to function as separate carriageways and the interchange ramps were widened to four lanes in each direction. The east and west roundabouts along Jose Abad Santos Avenue were also removed to pave way for the installation of automated traffic signals.
"We undertook these traffic enhancements in our infrastructure to keep up with the fast-paced developments and heightened economic activities in San Fernando," Franco said.
"With these improvements, the new and expanded interchange is seen to facilitate efficient mobility of people and goods to and from San Fernando and nearby areas," he added.
Also part of NLEX Corporation's effort to improve traffic flow and spur business growth in Pampanga is the ongoing construction of the new Mabiga Interchange in Mabalacat, City. This new interchange will soon serve as a full diamond interchange that will improve access of motorists between SCTEX and MacArthur Highway. New on and off ramps with entry and exit toll plazas are also under construction.
Meanwhile, the Sta. Ines Interchange also in Mabalacat City is also being expanded to accommodate increasing traffic growth. NLEX Corporation is constructing a new right-turning ramp in the direction of the Mabalacat-Magalang Road and improve access to the SCTEX.
Along the San Simon interchange, the main bridge is undergoing retrofitting as part of NLEX's bid to ensure safety of motorists. Built in 1970s, the bridge needs repair to improve strength and durability.
Another project that is set to boost Pampanga's development is the NLEX Phase 3. Currently undergoing final engineering is NLEX Phase 3 which is envisioned to be a 37-kilometer, 4-lane divided expressway from Sto. Tomas, Pampanga to Dinalupihan, Bataan.
Traffic impact studies are also in the works to decongest San Simon and Angeles interchanges.
Earlier this year, the NLEX Corporation fully opened to the public the 64 lane kilometers of new expressway lanes between the Sta. Rita to San Fernando and Dau to Sta. Ines portions of the NLEX which have since improved travel time and safer travel in Bulacan and Pampanga.