The Business Permit and Licensing Office (BPLO) has revealed the list of Most Outstanding Business Taxpayers for 2018 at Rizal Triangle covered court during the flag raising ceremony of the city government employees.
For the past years, the SM group of companies has topped the first 4 spots in terms of taxes paid. Based on the gross sales of 2017, Meridien Business Leader, Inc. (The SM Store) ranked #1, Supervalue,Inc. (SM Supermarket) ranked#2, SM Prime Holdings Inc. ranked #3 and Star Appliance Center, Inc.(SM Appliance) ranked #4.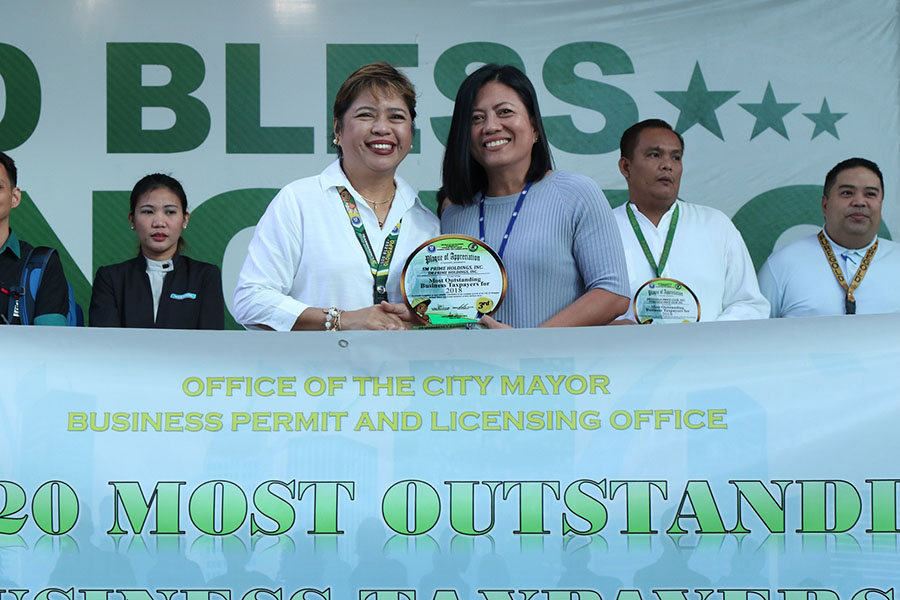 SM City Olongapo PR Manager Nette Mortel represents SM Prime Holdings, Inc.(top 3).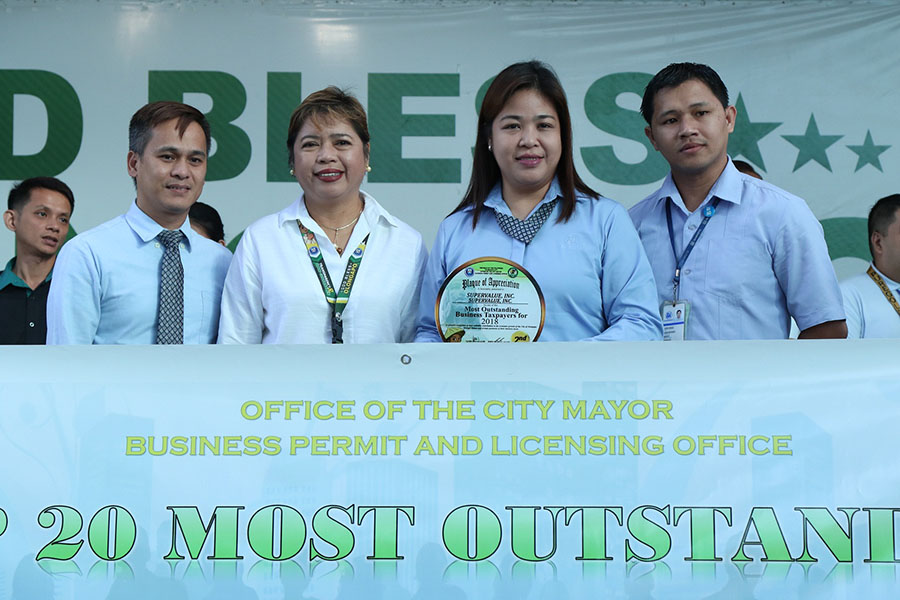 SuperValue Inc. Asst. Vice President Eva Gatbunton, SVI Operations Manager Jonathan Nievo and SVI Asst. Store Manager Jayson Remolacio represent SupeValue Inc., (top 2).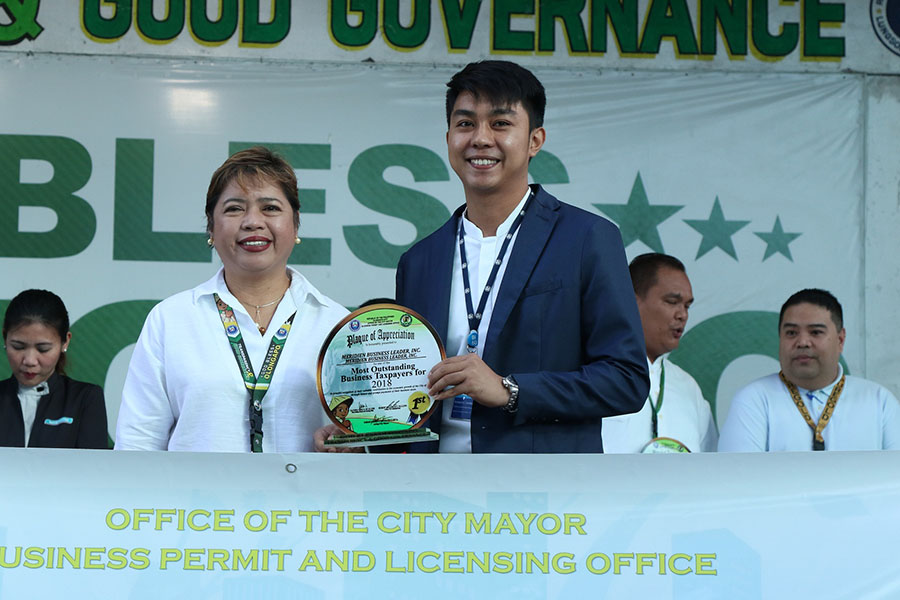 The SM Store Facilities and Maintenanace Services Manager Terence Cordova represents Meridien Business Leader, Inc. (top 1) in the recent awarding of the Most Outstanding Business Taxpayer for 2018.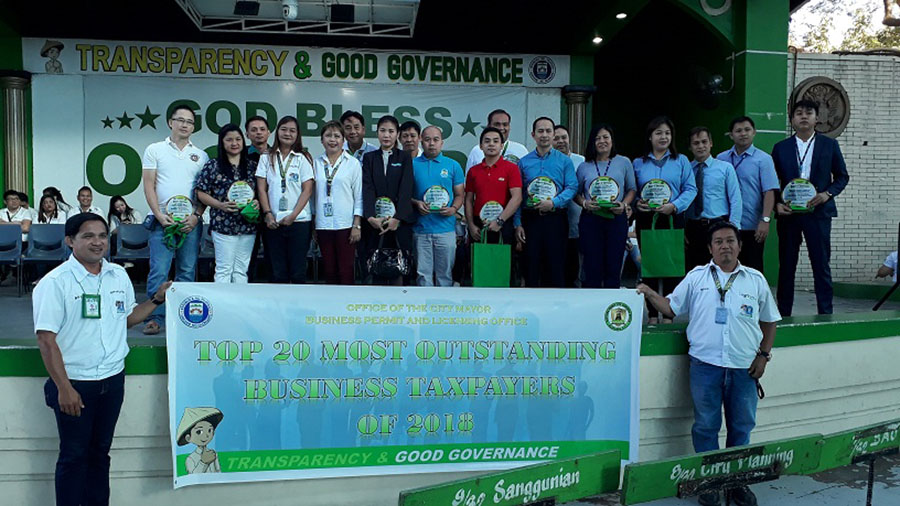 Taxes collected cover all of government's expenditures, such as those agencies that make it possible for us to access basic necessities and services including water, power, roads, airports, and even the Metro Rail Transit.
The presence of SM, with more than 100 tenants has made a big impact in the increase of tax collection in the city. The CSR program of SM under the SM Cares is another way of giving back to the community.
The top taxpayers awardees were recognized as the Most Outstanding Business Taxpayers in the city based on their gross sales in 2017 making it a remarkable benefactor for sustaining, maintaining, and improving the public services provided by government to its citizen.
Most Outstanding Business Taxpayers from SM City Olongapo include Jollibee Foods Corp., Ace Hardware Phils. Inc., Fresh and Famous Foods, Inc. (Chowking and Greenwich), and Familyhealth & Beauty Corp.(Watsons).