We all have our stories to tell about how we went through, languished, and eventually, rose from, the devastation that was the eruption of Mount Pinatubo, afterwards known as a volcano, on June 15, 1991, 25 years ago.
However, adventurous photojournalists that included myself, now Pampanga Press Club (PPC) President Deng Pangilinan, the late Ricarte "Boy" Sagad and Mario "Butch" Santos, along with our Manila-based colleague Leo Herrera, have an amusing but scary story to tell about our daring exploit when we tried, and successfully, trekked to the Zambales mountains on a quest to get a good shot of one of the vents of the then already restive volcano.
On June 12, when Pinatubo blew its top prior to the Big One three days later, Deng, Butch, Boy and I were then waiting for some news at the Shanghai Restaurant in Balibago — the erstwhile watering hole of Pampanga-based newsmen — where Leo, then a photographer for the Manila Bulletin, told us about a great spot that his friends had found in Tarlac.
Without second thought, we snatched our equipment, jumped in his jeep, and forged our way to the mountainous part of Tarlac where he said his friends found the great vantage point. The area was close to one of the vents that had sprouted around the slopes of Pinatubo since becoming suddenly abuzz with seismic activity a few months earlier.
All five of us and two of Leo's friends that we met in Patling, Capas, went on our quest for a good, if not a great, photograph: following a path probably used by Aetas to get to the mountains; going through the O'Donnell River that was a mere creek when we passed it; and negotiating sometimes pretty steep terrain.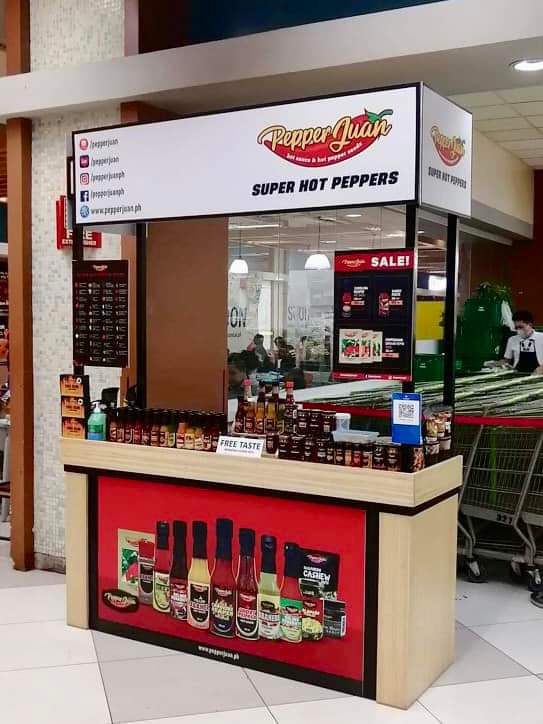 However, all good rides come to an end and when the landscape prevented us from going further by vehicle, we pushed forward on foot.
After hiking for quite a distance, we reached the site. In front of us was the vent spewing thick black smoke amid a mild rumble, just a few kilometers from where we stood.
The area was actually also the site of a monitoring station of the US Geological Survey (USGS), which Deng remembered was called Whisky Tower. It was probably unmanned. We also noticed that fine whitish ash had accumulated around the area, apparently from that morning's eruption.
So we went about our business, taking pictures of the smoking fissure, the ash and the surroundings. When we had our fill, we rested at an abandoned shack, probably used by Aetas at the same spot. We ate the bread we bought on way there as well as cooked a chicken that we found in the area. Thanks to whoever left the fowl there since after a few minutes, it started to get dark and was drizzling so we made our way back.
On the trek back, we were pelted by strong rain. It hurt our skin which we later noticed came with some sand, that was why it was unusually harder. And, were it not for the lightning, we would not have found our way back. I had a trusty Maglite then but it was small and was easily engulfed by the darkness compounded by the rain. Luckily, no one was struck by lightning even when we were on high ground and open ground. There were not that many trees where we were.
We walked in a single file, a few meters from each other, and waiting for the lightning before pushing forward to see the path until we finally got to the jeep.
As we headed out, we noticed one tire was flat. Changing a tire was easy. But changing a tire when the vehicle was tilted, as we parked at a steep rough road, was a challenge. Aiding each other, I bit my maglite in my mouth and managed to change the tire. So off we went.
The next obstacle was an insurmountable one. The strong rain had wet the ash on the slopes of the mountains and caused it to flow down the O'Donnell River. From a distance, I could see the mudflow, as lahar was called then before the term became a byword, splashing as it rampaged downstream. So we had to stop.
We had engine trouble so we pushed the jeep away from the mud-swollen river. What we were actually standing on was already volcanic debris, laden with boulders and the branches of felled trees sticking out.
So we had to stay there for the night. Wet, worried, quite hungry, and uncertain about what will happen next.
I could not sleep well as the jeep was cramped, with us trying to find the best position to get some shut-eye. I then heard a rumbling sound with rocks bumping into each other. The rain had stopped by then and under the moonlight, I saw the river swell again and it was headed towards us!
I quickly woke the others and, fortunately, with a rush of adrenaline, were able to push the jeepney further uphill where we assumed it would be safer. That's where we finally got some sleep.
When we got up on the morning of June 13, we surveyed the place. The river was much, much wider than when we crossed it the day before, laden with boulders and trees. Since the jeep could no longer make it through, we decided to walk the rest of the way back. That was a long walk.
After checking our equipment and drying these off, we went on. It took some time to cross the river since the mudflow was still quite wet and soft. We crossed it barefoot, doing what Butch called "Ninja" tricks. And we used tree branches as probes to avoid sinking in the mud.
We managed to cross the river and were walking towards the direction of Patling on a path used by vehicles when we heard a sound, the combined sound of rumbling and cracking thunder. When we looked back, Pinatubo had again erupted, sending a cloud of ash several kilometers upwards! We pulled out our cameras and started taking pictures and a few minutes later, ran for it as the cloud was starting to spread over us.
After walking for quite a good distance, around mid-morning, we noticed some round white objects ahead of us. We later recognized these as targets erected by the US military to be used by aircraft for strafing and bombing runs. Fortunately, there were no exercises then as the US military were preoccupied with the volcanic activity and securing their facilities and personnel.
Three days earlier, on June 10, as I made my way to work, I noticed a long queue of vehicles in the Clark Air Force Base all heading for the main gate. I thought nothing of it at first. But later learned that it was actually the evacuation of US military personnel's families that had been hurriedly relocated to the Subic Naval Base in Zambales.
As we continued to follow the path, we noticed a dump truck coming our way and headed in the same direction. We hailed it and found there were Philippine Air Force personnel on board. We were fortunate enough to be accommodated.
Upon boarding the bed, we also saw Aetas apparently being transported from the mountain range to safety. We were dropped along with the tribesfolk at an elementary school in Patling that doubled as an evacuation center.
There were a lot more vehicles at the place so we were able to head over to Leo's friend's house to have some food and then we went on back to Angeles City.
Upon reaching the Shanghai Restaurant, the newsmen there were surprised to see us as we were reported missing. A report was aired about "some stubborn newsmen" who had gone to the volcano after the Philippine Institute of Volcanology and Seismology (Phivolcs) had declared a permanent danger zone around the volcano to discourage people from venturing near the volcano that could erupt anytime.
We then went on our way home. When I got home, my loving mother, the late Corazon Cunanan-Due, was alright, simply asking me where I've been and if I had already eaten. Apparently she did not know of our adventure as she might have been busy with house chores.
Two days later, on June 15, 1991, Mount Pinatubo erupted and made history as the second largest terrestrial eruption of the 20th century.
So that was one of my adventures that I can still recall, still quite vividly. I wrote it down so I won't forget it.