CITY OF SAN FERNANDO, PAMPANGA – Both the provincial governments of Pampanga and Bohol agreed to strengthen their partnership through sharing the best practices especially in the fields of health, social welfare, agriculture, employment, disaster management, and income-generating services.
Pampanga Governor Dennis "Delta" Pineda and Bohol Governor Arthur Yap said they are willing to share the programs of their respective provinces.
This was gleaned during the 'Learning Visit' of Governor Arthur Yap together with the department heads of Bohol provincial government in Pampanga over the weekend. The delegates were welcomed by Governor Pineda himself upon their arrival at Kingsborough International Convention Center here.
Governor Pineda said they also plan to visit Bohol so their partnership become stronger as he and Yap vowed to work together as one. Governor Delta also said that Kapampangans consider the Boholanos as family.
The governor stressed the importance of learning from other provinces, especially in public service.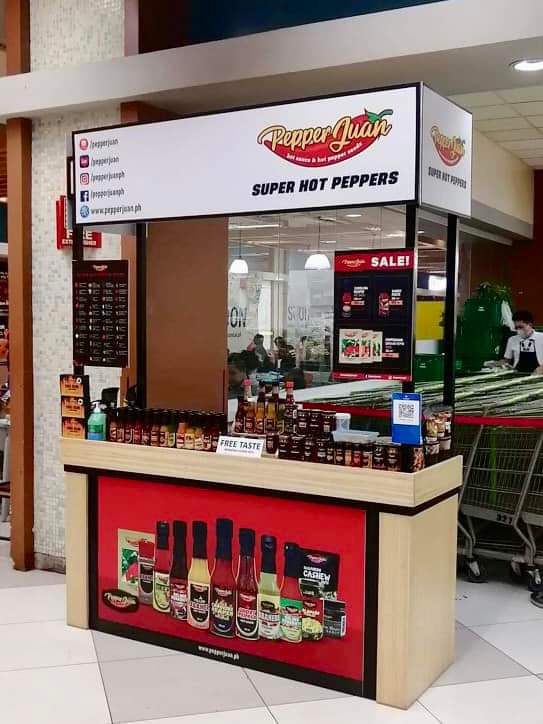 "There was a calamity then when I went to Bohol in 2013 to visit Gov. Yap. He toured me around the area; I observed and learned new things. And we, in the public service, should know the importance of continuous learning. Through it, we would be able to adapt key solutions to achieve development," Governor Pineda said.
Meanwhile, Yap expressed his gratitude to the Pineda family as he recalled the assistance they gave when Bohol was hit by a 7.2 magnitude earthquake in 2013.
"They sent us water filtration trucks that we used to help the victims even without me asking them to," he said. "We are beyond grateful for Pampanga's untiring support to Bohol," he added.
Yap also acknowledged the generosity of Governor Pineda, especially in offering the provincial employees of Bohol free training here.
"Likewise, if there's any way you can learn from us in Bohol, we will be more than happy to sponsor some of your officials," Yap told Governor Delta.
Angelina "Angie" Blanco, special assistant to the governor, said that the learning visit was aimed at benchmarking the best practices, understanding current issues, and obtaining knowledge on the implementation of comprehensive programs and services that can be replicated in the province of Bohol.
The Bohol executives were initially given updates on the health services, a flagship program of Pampanga government under the administration of former governor, now Vice Governor Lilia "Nanay" Pineda, which is now being continued and improved by Governor Delta.
Michelle Lopez, Pampanga coordinator for Philhealth, said that under the said health program, free health services are being provided to people in remote areas. There are patrol vehicles that are going around the 505 barangays of Pampanga to transport sick people to district hospitals.
"Instead of bringing them to private hospitals, we bring them to district hospitals supervised by the government, so that the hospitals could collect the hundred percent of the client's benefits from Philhealth. And that is how our district hospitals earn income," she said.
Also discussed in the event were Serbisyong Pangkalusugan Abut-Gamat (SePAG); Point of Service (POS); Pampanga Healthcare Delivery Transformation Agenda; Quarry Industry and Revenues; Solid Waste Management; Employment Facilitation; Food, Financial, Educational, and Burial Assistance; One-Time Cash Incentive to 95 Years Old and Above; Senior Citizens Center; Organizational Strengthening; Annual Assembly; Campaign on IPRA Law; Provincial Council for the Protection of Children (PCPC); Early Childhood Care and Development (ECCD); Child Abuse Prevention and Intervention Network (CAPIN); assistance given to marginalized farmers; Provincial Disaster Risk Reduction and Management Plans; Contingency Plans for Earthquakes and Hydro meteorological Hazards; and Enhanced Local Climate Change Action Plan among others.
Other presenters include Dr. Eddie Ponio, administrator of Diosdado P. Macapagal Memorial Hospital (DPMMH); Malu Lacson, former mayor of Magalang; Engr. Arthur Punsalan, officer-in-charge in Provincial Government Environment and Natural Resources Office (PG-ENRO); Luningning Vergara, Public Employment Service Office (PESO) officer; Elizabeth Baybayan, Provincial Social Welfare and Development Office (PSWDO) officer; Edilberto Salenga, officer-in-charge in Office of the Provincial Agriculturalist (OPA); and Angelina "Angie" Blanco, Provincial Risk Reduction and Management Office (PDRRMO) officer.
Also in the event were Atty. Charlie Chua and Atty. Kathyrin Fe Pioquinto, provincial administrators of Pampanga and Bohol respectively; and provincial department heads from both provinces. # –Jasmine Jaso