CITY OF SAN FERNANDO, Pampanga – The Province of Pampanga bested other provinces in Northern and Central Luzon in distributing the Philippine Charity Sweepstakes Office's (PCSO) Individual Medical Assistance Program (IMAP).
This was gleaned during the dialogue between the Provincial Government of Pampanga and PCSO officials held at Benigno Aquino Hall, here.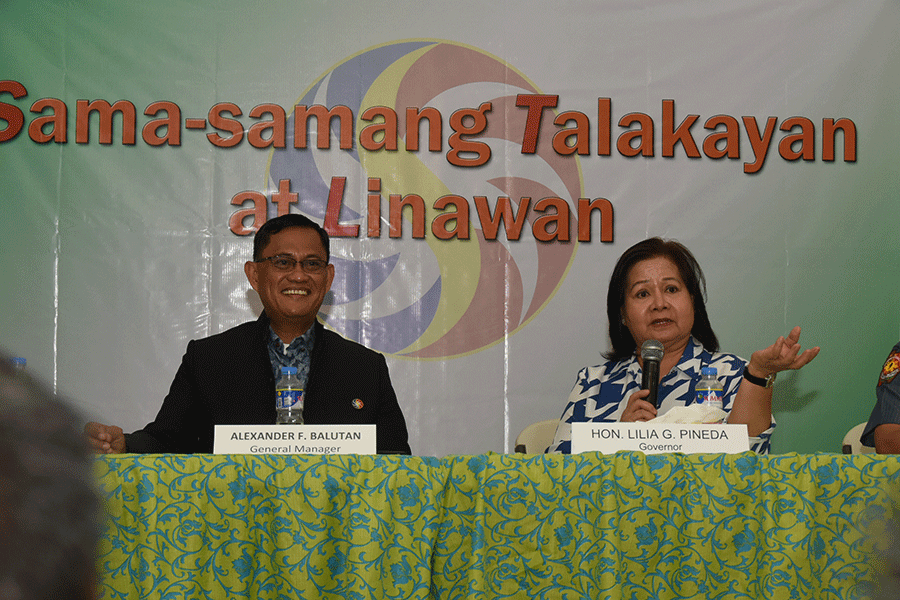 Alexander Balutan, PCSO general manager, said in his speech that he was happy with the performance of the provincial government in line with the governor's vision of a healthy Pampanga.
"I am happy to announce that in Northern and Central Luzon (PCSO) department, Pampanga has a daily allocation of P 800,000 (IMAP)," he said.
Governor Pineda, for her part, assured the PCSO that the provincial government will give its full support to the said charity program.
She said that the provincial government releases P27, 000 cash allocation per beneficiary on a daily basis.
The governor mentioned in her speech that since she took office in 2012, the financial assistance of the PCSO for chemotherapy, dialysis and other illnesses reached P1.277-billion, benefiting around 46, 000 Cabalens.
The provincial government also recently funded P20-million for the newly constructed building, warehouse and for the equipment of the PCSO provincial office located at Barangay Maimpis, here. The building is expected to provide ease to Kapampangans as they wait for their assistance instead of going to Manila.
Pineda said she is also willing to give P100-million for the development of PCSO, which in turn will benefit the people of Pampanga.
The event was attended by Pampanga mayors, members of the provincial board, municipal and city police chiefs, and PCSO Northern and Central Luzon's general and branch managers.  –Leslie Anne Mahusay