Philippine Bonsai Society Inc. (PBSI), the premiere bonsai group in the country has unveiled to the public its second biggest bonsai display and competition at SM City Clark, Friday.

The North Luzon Summit: 'Pamiyagum keti king Amianan' showcased more than 200 best bonsai crafted by its affiliate clubs from Luzon, Visayas and Mindanao.

PBSI MasterClass graduates spearheaded the judging on Friday morning.

The opening was attended by SM City Clark Mall Manager Jerwin Jalandoni, Assistant Mall Manager Engr. Alan Dale Parungao,  international bonsai masters Yen Zi Jing, former president of Taiwan Bonsai Judges Association; Din Vihn Cuong, ASPAC committee; Hoang Ny, president of Vietnam Bonsai, Lam Ngoc Vinh from Vietnam; Filipino bonsai master Romy Dino; PBSI head of marketing and publicity Angelito Pangilinan; the 91-year old Fely 'Mama Bonsai' Gupit, a Suiseki Master; and members of the Pampanga Bonsai Association.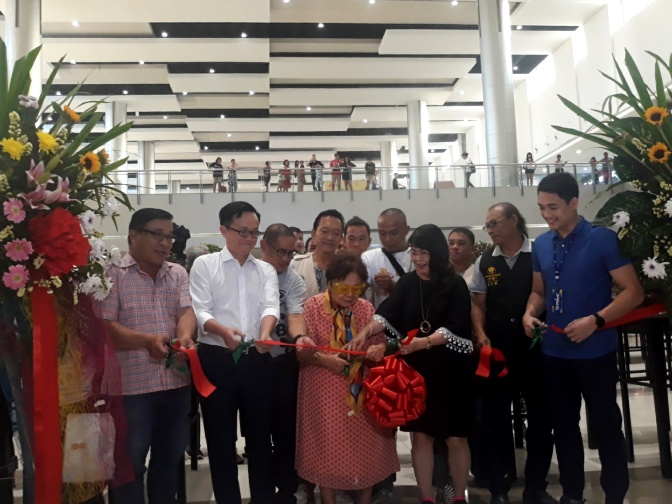 Meanwhile, PBSI head of marketing and publicity and incoming president Angelito Pangilinan thanked SM City Clark for the partnership in this event.

Now on its 47th year, PBSI continues to fulfill its obligations to the international bonsai community, to develop and promote the bonsai culture in the Philippines.

"We are organizing a huge delegation to Vietnam to attend the Asia Pacific (ASPAC) Convention next month. We are trending to hit our target of sending 80 delegates from PBSI and it is in Vietnam where we will make our presentation for our bid to host ASPAC in the Philippines in 2021," PBSI president Bobby Gopiao said.

"We are the only organization that has hosted three international conventions – ASPAC, BCI, and ABFF. All of these were official conventions recognized by these international bodies. And so we are in the best position to host ASPAC," Gopiao added.

Last April, the said bonsai group also hosted the Sanib Pwersa National Show held at SM City North EDSA in Quezon City wherein 3 Japanese art forms including 250 trees and 200 suiseki were on display.
This was in collaboration with the Natural Stone Society of the Philippines and Ikebono Ikebana Society of Manila.

The North Luzon Summit runs until October 20 at The Event Center, SM City Clark.