The Philippine Drug Enforcement Agency (PDEA) conducted simultaneous surprise drug test on truck drivers and K9 sweeping in key container ports nationwide.
PDEA Director General Aaron N. Aquino said the agency implemented another OPLAN: "HARABAS", in coordination with other government agencies, as part of PDEA's holistic approach in reducing the demand for illegal drugs, promoting drug-free workplaces, harm-reduction and reformation.
"We are also doing this to keep track of long haul drivers under the influence of illegal drugs," Aquino said.
On May 16, 2019, PDEA, together with personnel of Land Transportation Office (LTO), Land Transportation Franchising and Regulatory Board (LTFRB), Philippine National Police (PNP), Bureau of Customs (BOC), Philippine Ports Authority (PPA), Philippine Coast Guard (PCG), Manila International Container Port (MICP), International Container Service Terminal Inc. (ICSTI), Asian Terminal Inc. (ATI), Manila Traffic and Parking Bureau (MTPB), and Manila Tricycle Regulatory Office (MTRO) proceeded to the two of the country's biggest ports, the Manila International Container Port (MICP), North Harbor, Tondo, Manila; and Port of Manila, South Harbor, Port Area, Manila, on Thursday, May 16, 2019, to conduct drug testing to container truck drivers, and tricycle drivers stationed along MICP Access Road, Manila.
PDEA Regional Offices also conducted OPLAN: "HARABAS" in their respective areas of responsibility with the support of concerned government agencies.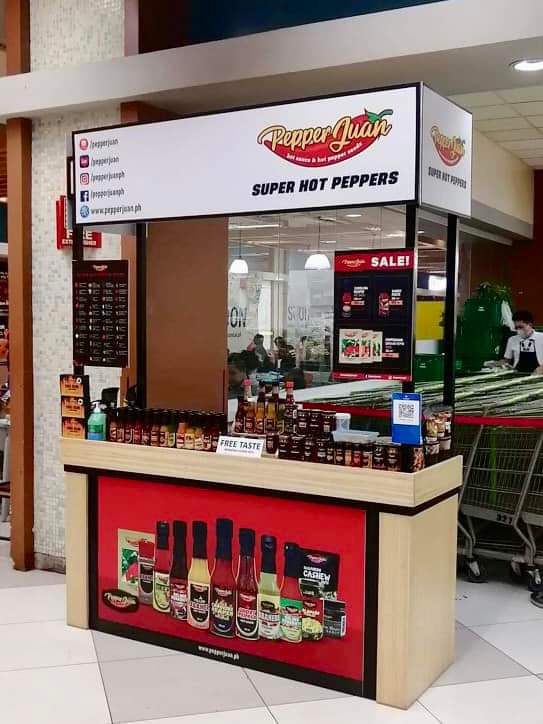 "PDEA finds it necessary to subject cargo truck drivers to drug screening because they operate heavy duty vehicles and are engaged in long distance travels. There is a prevailing practice of drug use among the driving population to stay awake for long trips," Aquino added.
Any truck and tricycle driver who refuses to undergo the mandatory drug test will be reported to the LTO. Those tested positive for drug use will have their driver's licenses confiscated pending the issuance of clearance by the PDEA. They must undergo the appropriate intervention and rehabilitation process before reclaiming their licenses.
According to Aquino, personnel of PDEA's Preventive Education and Community Involvement Service (PECIS) were also present to perform on-site counselling, and help facilitate the rehabilitative treatment of drivers found positive for using illegal drugs, in coordination with the Department of Health (DOH) and Local Government Units (LGUs).
Drug test to drivers is part of PDEA's harm reduction strategy to minimize the negative impact of drug use. Those yielded positive results upon confirmatory test will be prohibited to drive until such time they have completed the rehabilitation and intervention program which include health awareness, and psychological/spiritual/physical activities such as counseling, moral recovery, values formation, personal and life skills, provided by their respective LGUs.
During the surprise drug tests, PDEA distributed drug preventive information, education and communication (IEC) materials to container truck drivers and tricycle drivers to make them more aware of the ill effects of illegal drugs.
"OPLAN: "HARABAS" will be done on a monthly basis to keep unsafe drivers off our roads all the time," Aquino said.
PDEA also implemented OPLAN: "HARABAS" to conduct surprise K9 sweeping operations to detect concealed illegal drugs in container vans driven by truck drivers inside the ports.
The drug test is a follow up to the successful implementation of the first installment of OPLAN HARABAS "Drug Test Muna Bago Pasada," which was carried out on March 29, 2019. During its implementation, a total of 50 bus, tricycle, UV Express, taxi, and jeepney drivers were tested positive out of 4,469 who underwent drug testing in 54 major passenger terminals nationwide.
On April 15, 2019, PDEA OPLAN: "HULI WEEK" was implemented and helped prevent road accidents caused by drugged drivers, thus made the roads safer during the Lenten season's travel rush. It made history as the agency's first ever operation plan conducted with the largest number in terms of public transportation drivers and sites screened for illegal drugs.
During the implementation, 55 bus and van drivers, and conductors were tested positive for illegal drug use out of 7,910 who undergone the drug testing in 89 major public transportation terminals nationwide.
On October 30, 2018, PDEA implemented OPLAN: "UNDASPOT" to ensure the safety of travelers during the All Saints' Day and All Souls' Day celebration. A total of 1,691 provincial bus drivers and conductors underwent the drug test in passenger terminals nationwide. Fifteen drivers were found positive as a result of the operations.
"The successful implementation of the three OPLANs resulted in the detection of a total of 120 public transport drivers and conductors using dangerous drugs nationwide. Reformative care will be provided to them to become upright drivers so as not to compromise the safety of the riding public," Aquino noted.
OPLAN: "UNDASPOT", "HARABAS", and "HULI WEEK" were implemented in accordance to the provisions of Republic Act No.10586, or the "Anti-Drunk and Drugged Driving Act of 2013", or "An Act Penalizing Persons Driving Under the Influence of Alcohol, Dangerous Drugs, and Similar Substances, and for Other Purposes.
"In the pursuit of a drug-free transport system nationwide, these are PDEA's humble contributions in keeping our traveling kababayans comfortable and reach their destination safe and sound," the PDEA chief said.
Drivers who are under the influence of illegal drugs have been blamed for the increasing number of road traffic accidents. Based on PDEA's data monitoring from 2013 to 2019, 11,609 drivers, bus conductors, and dispatchers were arrested for violation of Republic Act 9165, or The Comprehensive Dangerous Drugs Act of 2002.
From January 2018 to January 2019, 3,654 drivers were arrested in violation of the anti-drug law. In the second semester of 2018, 1,902 of them were arrested, an increase of 37% from the 1,386 arrests in the first semester. (PR)