CAMP OLIVAS — Presidential Special Envoy to Japan for Business and Investments Promotion Dr. Reghis M. Romero II says the country is expected to attain a moderate increase of 5.4% in Gross Domestic Product (GDP) by the end of this year.
Dr. Romero, a businessman-philanthropist and civic leader, said the Philippines will go "head-to-head with China whose GDP is also projected to be 5.4% by the end of 2023." "We are higher than Indonesia's 5.1% and Vietnam's 3.7% and higher than our other neighbors in South East Asia. Ours is a remarkable leap from the negative 8.8% GDP in 2020 when we were caught in the middle of the pandemic," according to Dr. Romero.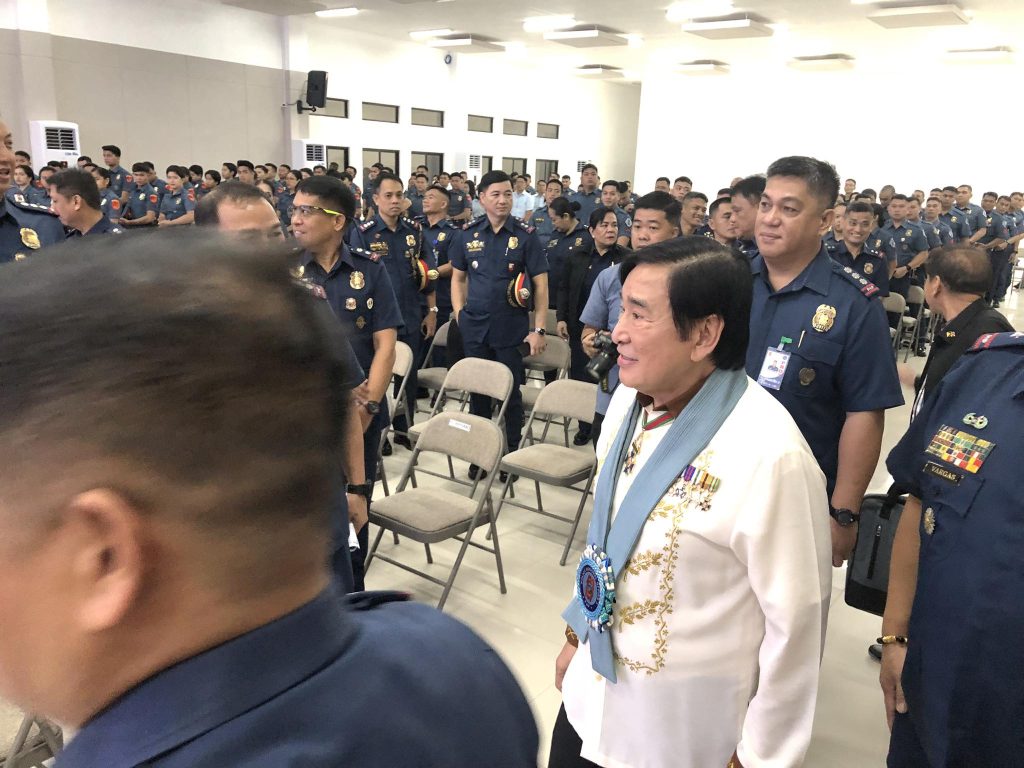 Dr. Romero had been appointed the country's Special Envoy to Japan during the time of former President Rodrigo Duterte up to the administration of President Ferdinand "Bongbong" Marcos Jr.
Speaking during the flag-raising rites in Camp Olivas on August 4, 2023, Dr. Romero called on law enforcers to "live up and act up to police ideals of honor, duty and service."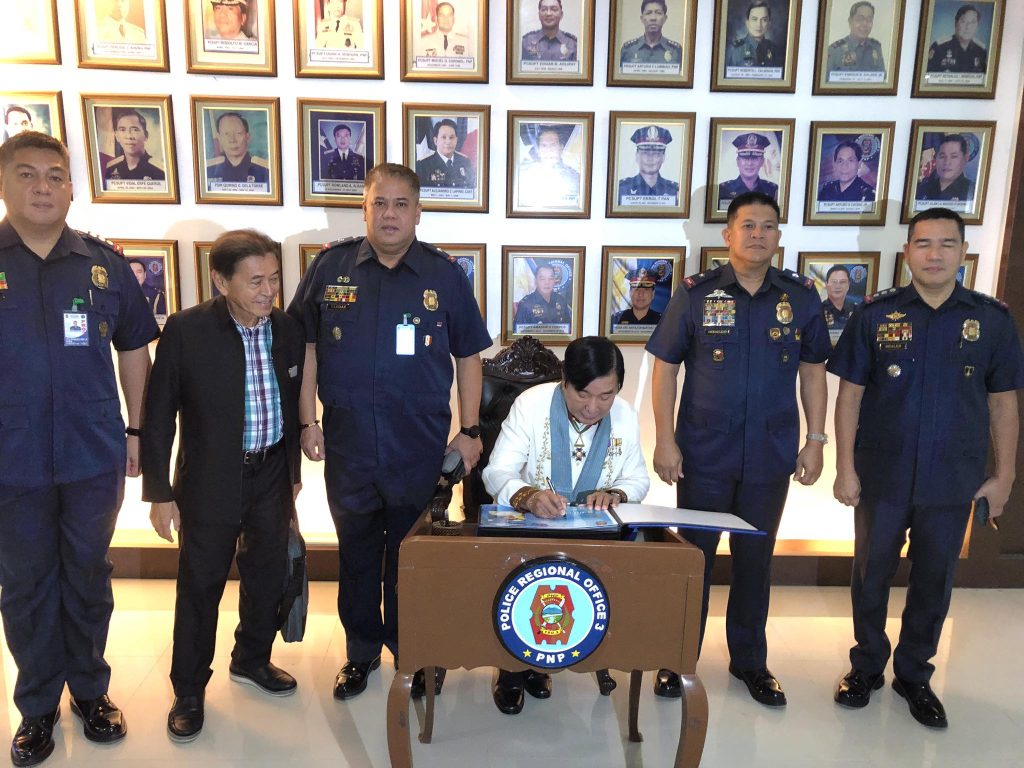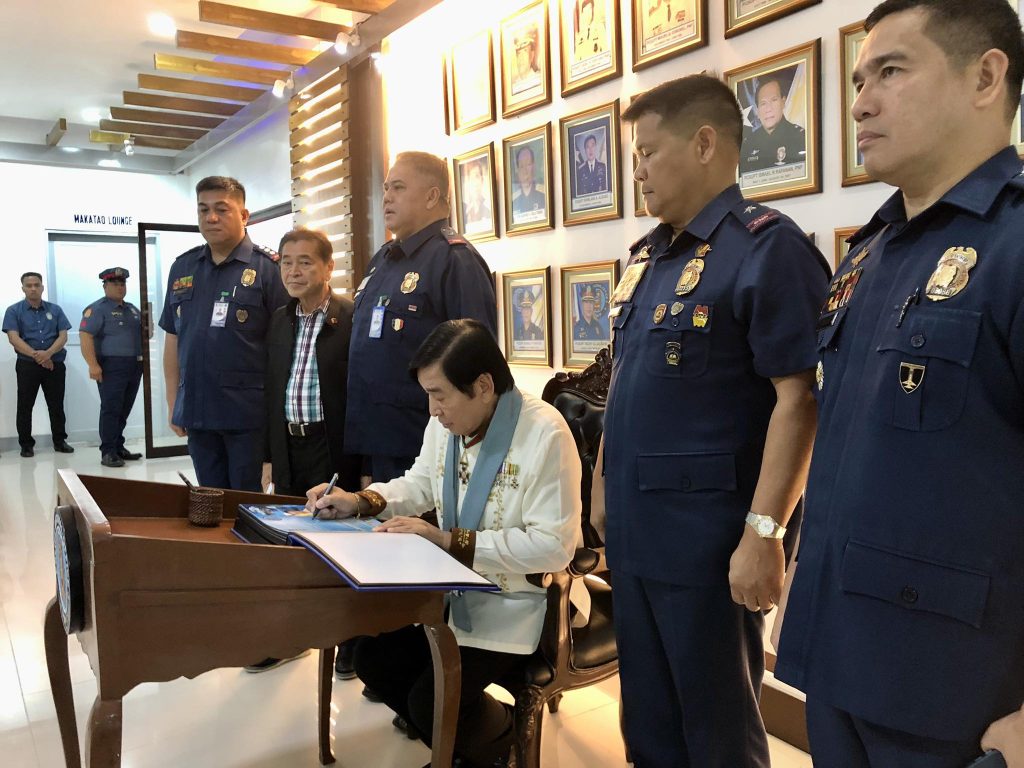 "This morning, I join you, the PNP Region 3 Police Force and the Advisory Group in facing the new month – the first "ber" month — with optimism that better days are to come.
Yes, the country is facing challenges brought about by internal and external factors. To name a few, we are thrust into the effects of climate change, the rising costs of staple goods resulting from the global increase in the cost of fuel, and, the tension in the West.
Dr. Romero also pointed out that in order for the whole PNP to become the best police force, change should come from within each and every member of the PNP – uniformed and non-uniformed.
"Now, the bigger challenge is how to make the culture of positive interdependence and one-ness of purpose reach more people – beyond the Police Force, beyond our sphere of operation or territory. Paano kaya natin ito mapapalawak at itaguyod?
"To answer this, I looked even more closely to what our national hero espoused through his writings, works and his very own life. He has the answers, expressed in clear terms in his Letter to the Women of Malolos.
"Love for honor (pagmamahal sa karangaln o puri), dignity (dangal), firm character (katatagan ng loob), clear mind (malinaw na pag-iisip), good conduct (mabuting asal), honesty in deed (katapatan), noble action (marangal na paggawa), love and respect for your fellowmen (pagmamahal at paggalang sa kapwa) and respect for God (pag galang sa Lumikha), — this is what you must teach your children (ito and dapat ituro sa kabataan). Since life is full of sorrows and perils (dahil ang buhay ay puno ng hirap) fortify their minds (pagtibayin ang kanila isip) and their character (at ang kanilang pagkatao) against adversity (laban sa kahirapan), strengthen their hearts against danger (pagtibayin ang kanilang puso sa harap ng kasamaan)."
Dr. Romero is former Supreme Commander and now a member of the Council of Elders of the Knights of Rizal. PRO-3 headed by Regional Director Police Chief Superintendent PBGEN Jose S Hidalgo Jr. has welcomed Dr. Romero during the flag-raising rites.
A certificate of appreciation, and a simple token (a replica of police patrol motorcycle) were conferred to him by RD PBGen. Hidalgo Jr.
Dr. Romero together with the PRO-3 Key Officials also led the awarding of their various accomplishments of and deserving men and women of the police force and was later given the honor to commence the PRO-3 hymn "virtual Pass-in-Review which is customarily accorded to guest honors.