Philippine International Hot Air Balloon Fiesta (PIHABF) President Captain Joy Roa said that this year's event will be held at the Omni Aviation area due to the new restrictions issued by the Philippine Air Force (PAF) at the former venue of the festival.
According to Roa, the PAF initially asked them to move the venue to the airport, but was not feasible due to developments in the area, including the ongoing construction of a hangar and Maintenance Repair and Overhauling (MRO) facility at the approach of Clark airport's secondary runway. This area was used by aircraft and balloons during the past festivals.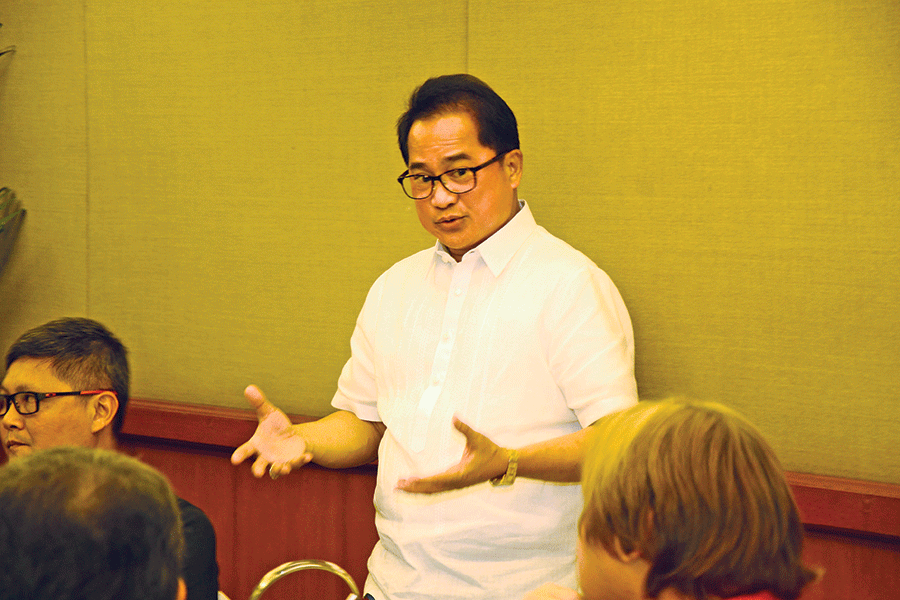 This, Roa said in a press conference at Oasis Hotel in Angeles City recently, was the reason why they moved the event to Omni, at the eastern side of the Clark airport runway.
Roa also said that some 28 balloons from the Philippines and other countries will participate in this year's event.
Meanwhile, businessman Rene Romero, who was present during the presscon, asked the help of media to support the event. –Photos by JP Manalang