Taal Volcano which is currently spewing fire and brimstones will possibly have a "hazardous explosive eruption" according to experts as lava fountains had been recorded early Monday morning.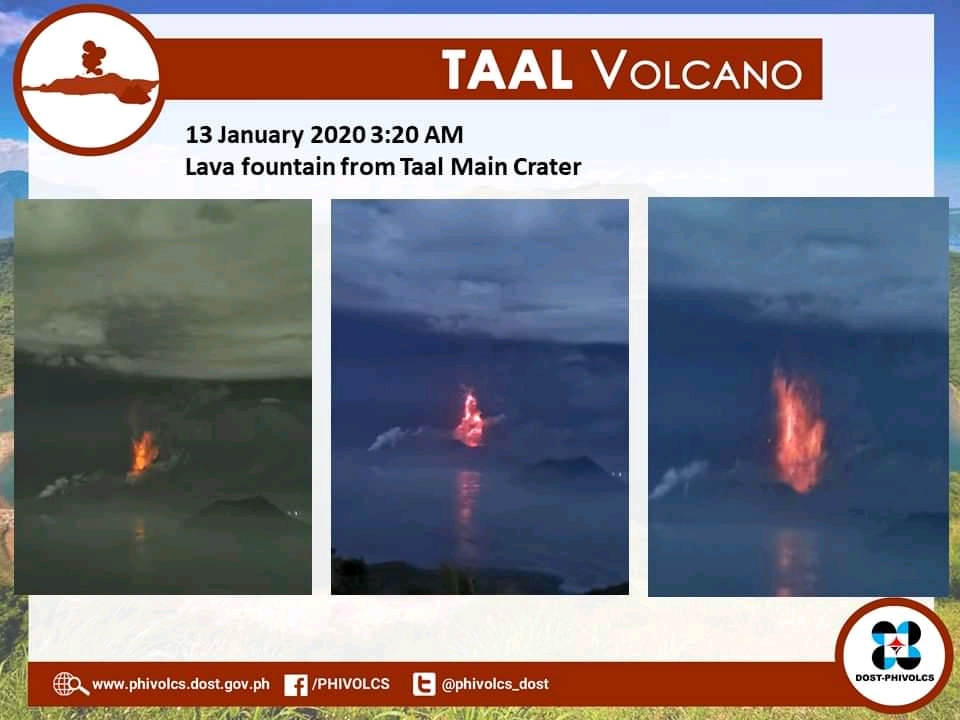 Taal Volcano which is located south of Pampanga province in the Luzon Island had already prompted evacuations in the encompassing communities in Batangas.
On Sunday, the volcano spewed pyroclastic materials after it forced out mushroom-like clouds reminiscent of the Mount Pinatubo eruptions in June 15, 1991. The Pinatubo eruption which was felt all over the world, is the second largest volcanic eruption of the 20th century which left more than 800 dead and more than 10,000 homeless.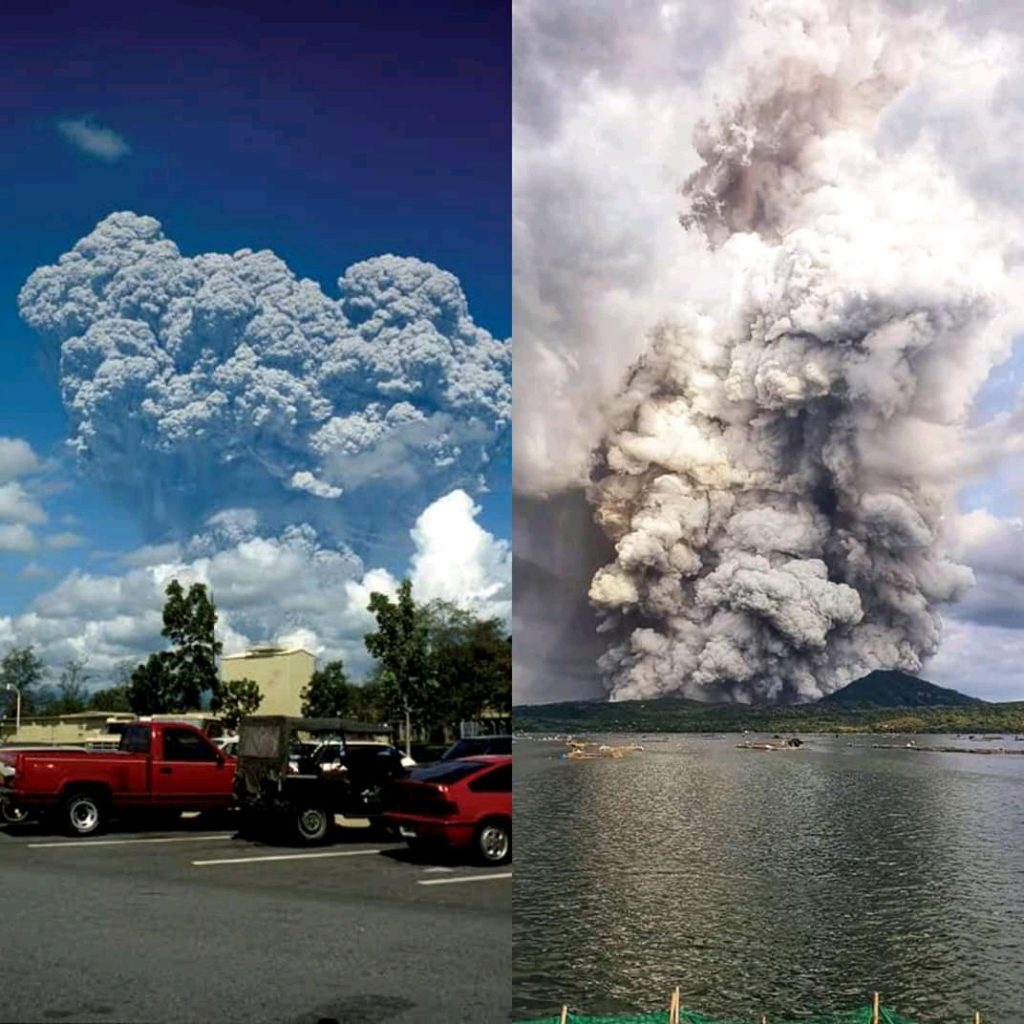 The cataclysmic eruption triggered high-speed avalanches of hot ash and gas, and superheated volcanic materials that came rushing down from the slopes of the volcano. The volcanic mud flows that followed also buried towns in Pampanga province.
Philippine authorities have already evacuated residents in several areas in Batangas. This, after the Taal Volcano showed "fast escalation" in volcanic activity.
Interior and Local Government Secretary Eduardo M. Ano has directed government units to evacuate residents. "The most important thing to do now is to evacuate people near the volcano who are at risk."
Local and foreign tourists were also told to leave the area for their safety. Tagaytay which has a panoramic view of the Taal Volcano below, is a favorite tourist destination.
The Taal Volcano continuous to eject volcanic ash 6 to 9 miles from its crater. The fine volcanic ashes reached parts of Manila and Bulacan in Central Luzon.
All departing and arriving flights at the Ninoy Aquino International Airport had been suspended until further notice from the Department of Transportation. At the Clark International Airport, the Luzon International Premiere Airport Development (LIPAD) did not issue a statement concerning flights at the airport north of Manila.
The Clark airport, however, said it received five diverted flights on Jan. 12, Sunday.
Transportation Secretary Arthur Tugade has directed aviation authorities to go beyond the initial scheduled reopening of the NAIA given the magnitude of the Taal Volcano eruptions.
Manila International Airport Chief Ed Monreal said NAIA's runways and ramps of the airport have accumulated volcanic ash which can affect the function of jet engines of commercial airlines. Some 169 flights had been cancelled and another three were diverted.
The volcanic ash cloud was shifting northeast, according to the Civil Aviation Authority of the Philippines (CAAP). The Volcanic Advisory Center of Japan was assisting the CAAP in tracking the volcanic ash cloud.
Government work and classes had been suspended in Central Luzon. In Angeles City, Mayor Carmelo "Pogi" Lazatin Jr. had already ordered the Angeles City Disaster Risk Reduction and Management Office to be on alert status and to ensure safety of residents.