The Commission on Elections (COMELEC) Angeles City on Tuesday Oct.31 proclaimed former city councilor PG Joseph Ponce as the newly elected barangay chairman of the city's most densely populated, vote-rich Balibago in the recently concluded Barangay and Sangguniang Kabataan Elections (BSKE) 2023.
Alongside Ponce his six kagawads, Team Mamac lone kagawad and the unopposed Team Pabalan Sangguniang Kabataan.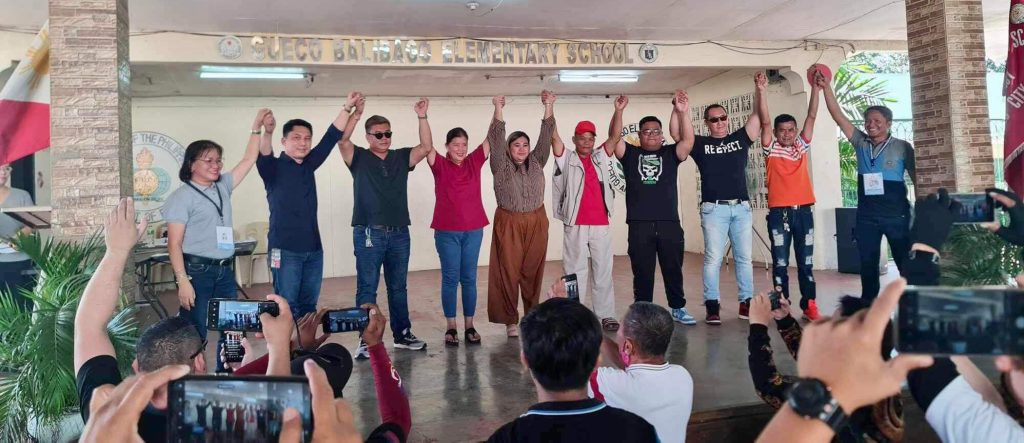 The Balibago electoral boards of Gueco, Tinio, Pabalan and Sta. Maria Elementary Schools approved the joint canvassing report on the proclamation of the duly elected winners in the October 30 BSKE.
The canvassing board, confirmed that Ponce had won the punong barangay post by a landslide 5,450 votes, or 2,237 votes ahead of incumbent barangay chairman Tony Mamac.
Ponce's six kagawads, on the other hand, also overwhelmingly won the race in the official count: Karen "Pektus" Nicdao-3,830 votes; Grace Urbano David-3,639; Jennifer Bonifacio Torres-3,448; Joel Ocop-3,440; Louie Jake Socwey Manalastas-3,148; Ednel Batac-3,098; and TMs Arnold Ibay-2,896.
The declaration comes after a 12-hour official vote tally by the barangay board of canvassers. "The sweetest victory comes after the hardest battle," Ponce was quoted as saying .
Ponce highlighted that the voter turnout was over 65 percent with 8,663 actual voters out of 14,400 registered voters. Photo by Ponce Jerry