Subic Bay Freeport – British life insurer Pru Life UK, represented by its Senior Vice President and Chief Customer Marketing Officer Allan Tumbaga formally turned over 100 bikes to Subic Bay Metropolitan Authority (SBMA), headed by its Chairman Atty. Wilma Eisma, as part of its initiative to promote cycling across the country.
During the signing of the Deed of Donation, Atty. Eisma said that the bikes will be distributed to respective SBMA departments for official use.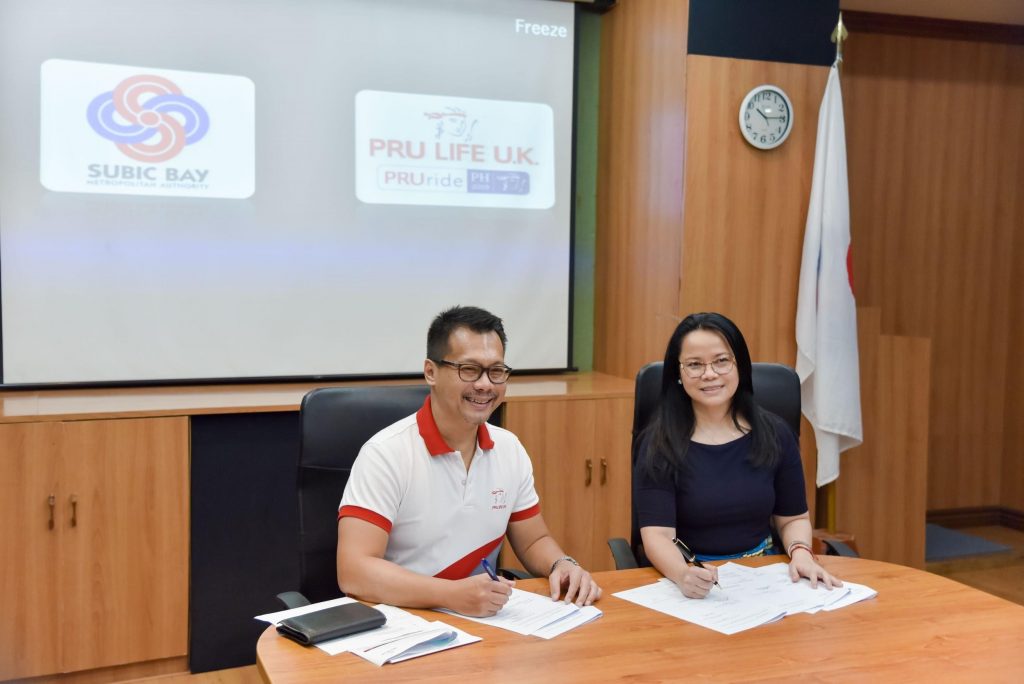 SBMA hosted the 2019 edition of the annual cycling festival PRUridePH in May. With over 2,500 participants coming over to the Subic Bay Freeport Zone, it is the biggest cycling festival in the country. After this successful partnership, Pru Life UK looks forward to SBMA's support in their future WeDO Health endeavors.
Mr. Tumbaga says that Subic was the perfect venue for PRUridePH 2019 as its environment and transport system are conducive to cycling. "The handing over of bikes is our sign of gratitude and support to SBMA's mission of growing an environmentally sustainable Freeport community," he adds. "We hope that this partnership will encourage more people to preserve the environment and choose a healthy habit by promoting cycling."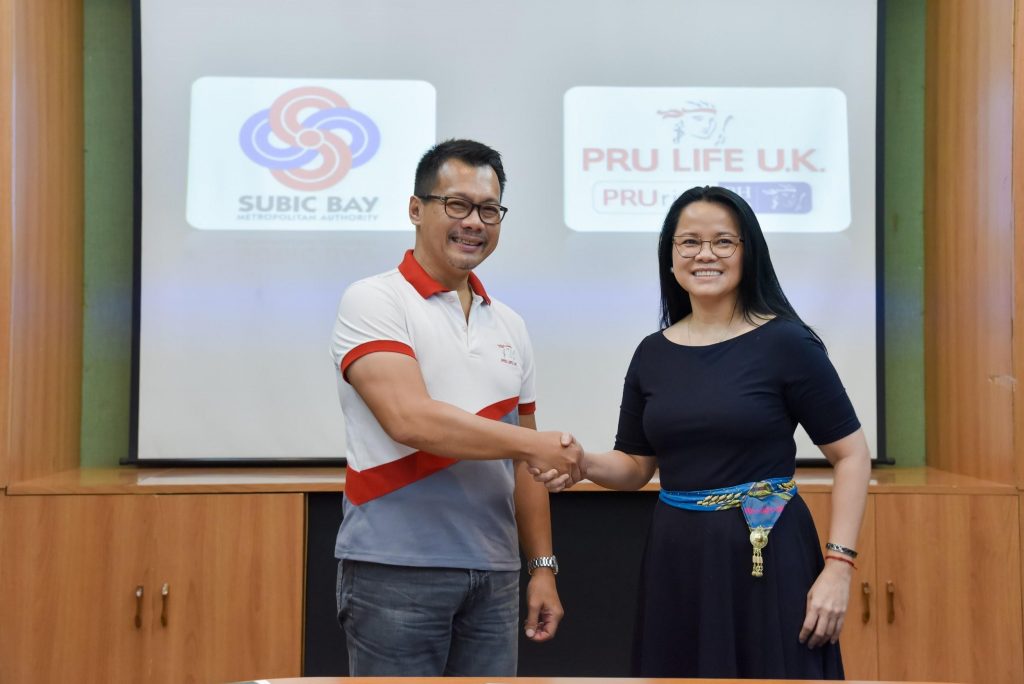 Established in 1996, Pru Life UK is the country's pioneer of insuravest or investment-linked life insurance products, and is one of the first life insurance companies approved to market US dollar-denominated investment-linked life insurance policies in the country. Since its establishment, Pru Life UK has expanded its reach to over 160 branches in the Philippines, with the biggest life agency force of more than 31,000 licensed agents, and has emerged as one of the country's top three life insurers based on the Insurance Commission's 2018 rankings in terms of new business annual premium income.
Pru Life UK is a subsidiary of British financial services giant Prudential plc. Headquartered in the United Kingdom, Prudential plc has an extensive network of life insurance and mutual funds operations around the world covering Europe, the United States (US), Africa, and 14 markets in Asia. Its regional office, Prudential Corporation Asia, is based in Hong Kong. Prudential plc has over 26 million customers worldwide and manages £657 billion of assets as of 31 December 2018.
Pru Life UK and Prudential plc are not affiliated with Prudential Financial, Inc. (a US-registered company), Philippine Prudential Life Insurance Company, Prudentialife Plans, Inc. or Prudential Guarantee and Assurance, Inc. (all Philippine-registered companies). Pru Life UK is a life insurance company and is not engaged in the business of selling pre-need plans. (Dante M. Salvana)