Life is short so make the most out of it!
This triathlete firmly believes in this saying that is why she has tried to master the art of work-life balance.
Mitch Otsuru-Park is a mom, a business woman, a student and a triathlete.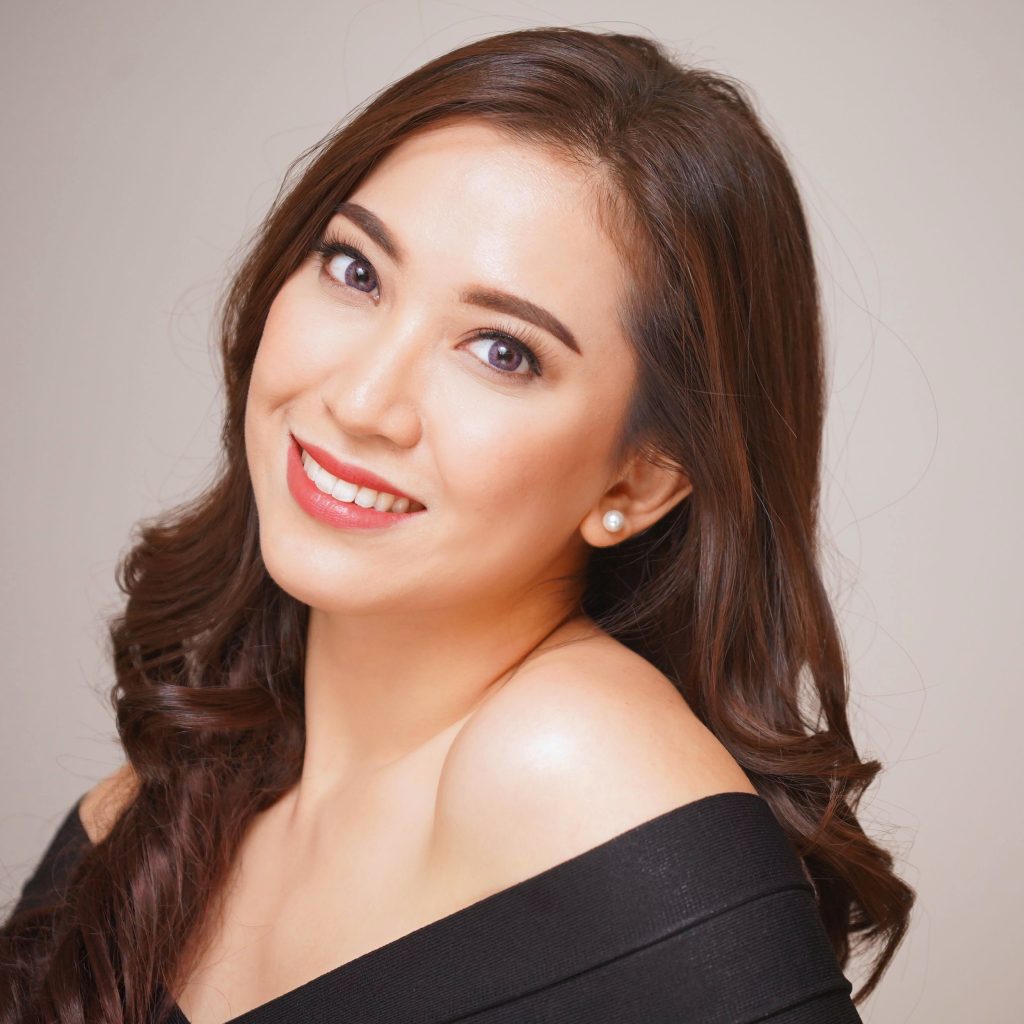 What inspired you to pursue a career in business while also being a triathlete?
I was trained to help in the family business since I was around 7 years old. My mom, Carolina Tabiano-Otsuru, exposed me and my sisters in the office and in our restaurant. She would tag us along in her meetings and socio-civic activities as well.
My dad, Masanobu Otsuru, on the other hand, would tag me along to his gym sessions. We would jog from our house going to the gym then I would copy him lift weights and do exercises. I even remember copying my dad eat raw eggs in the morning for protein!
So when I was in elementary, I joined the basketball varsity team. Then when I got into high school, I joined the rock climbing varsity team while taking gymnastics class on the side. All these while maintaining my grades to be in the top class of the batch. I guess I just had so much energy back then! And I enjoyed multi-tasking already.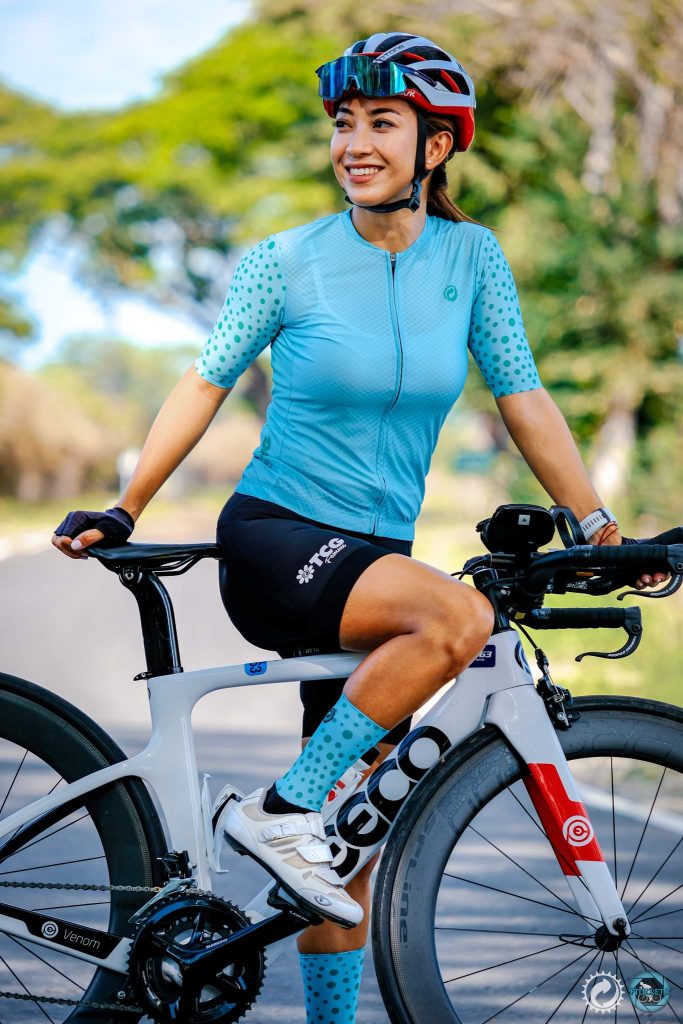 So now, I am happy to be (1) Parenting to 2 lovely kids – Daniel and Sophia, (2) Running businesses – Yufuin Japanese Restaurant, Don Don Tei Japanese Fastfood, MiPanda Milk Tea, Dpark Villa & Meraki Properties Management (3) Study a 2nd course online and (4) Do triathlon training every day.
So I guess my inspiration were really my mom and dad!
How do you balance your demanding training schedule with your work responsibilities?
The beauty of our time now is we have all the technology available to be efficient in our daily activities. I would plot everything in my calendar the day before, I check the stores in my phone thru cctvs then I would get updates from the different teams thru messenger.
A normal day for me would be – Wake up at 5am, Train either swim/bike/run at 6am, Bring kids to school at 9am, Work at 10am until 5pm with meetings in between, Bring kids to soccer at 5pm and then run while the kids are playing soccer. Balancing daily tasks greatly depend on how well you prepare your schedule the day before.
We are so lucky to be living near Clark – which is one of the best triathlon playgrounds here in Luzon. It's easy for me to train and get back to work right away. Looking forward also for the bridge to New Clark City to be finished as this will make our training ground bigger!
How do you prioritize self-care and maintain a healthy work-life balance?
I have always believed that LIFE IS SHORT so I always try to squeeze every bit of happiness out of life (as much as I can). But it cannot be purely just enjoyment, we need to maintain a healthy work-life balance. We ought to decide which among our activities give us joy and which ones are responsibilities. Effective time management really is the key.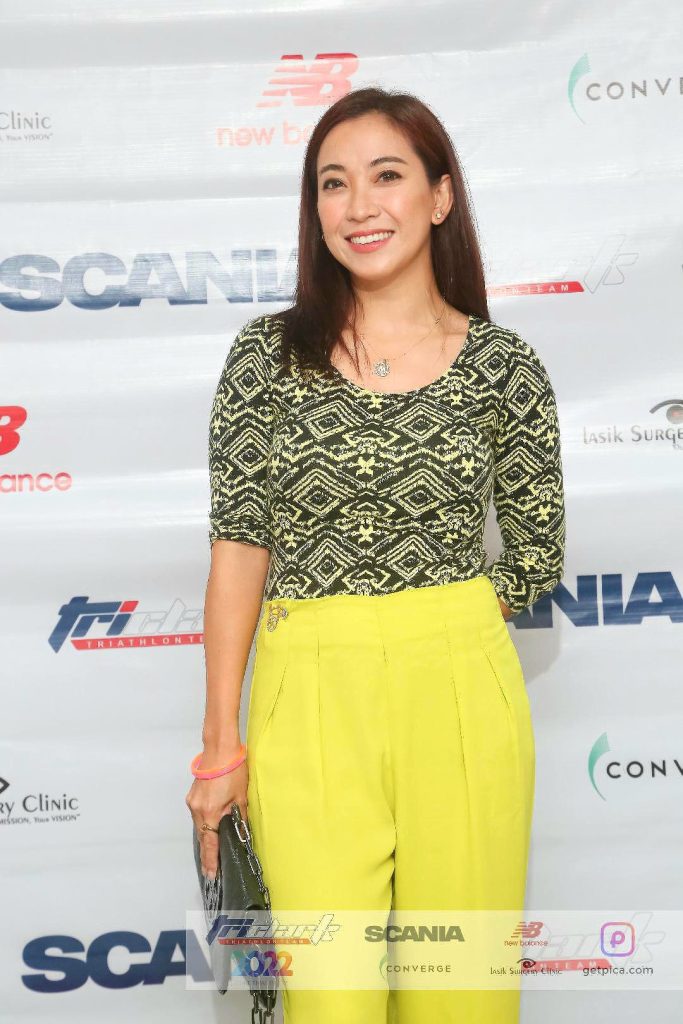 Aside from doing these exercises as part of my self-care routine, I also try to get a good massage or a "ME-time" once a week to relax my body from all the training and work load. I also consider my races as "RACE-cations" where I tag along my family with me. So we always do a tour around the area every after my race. This makes triathlon really enjoyable for me and my family.
How do you stay motivated and disciplined in your training and work routines?
My motivation is that I always want to be a better version of myself. I want to be a better mom, a better wife, a better daughter, a better friend, a better child of God, a better business partner and a better athlete. The goal of becoming better is never ending.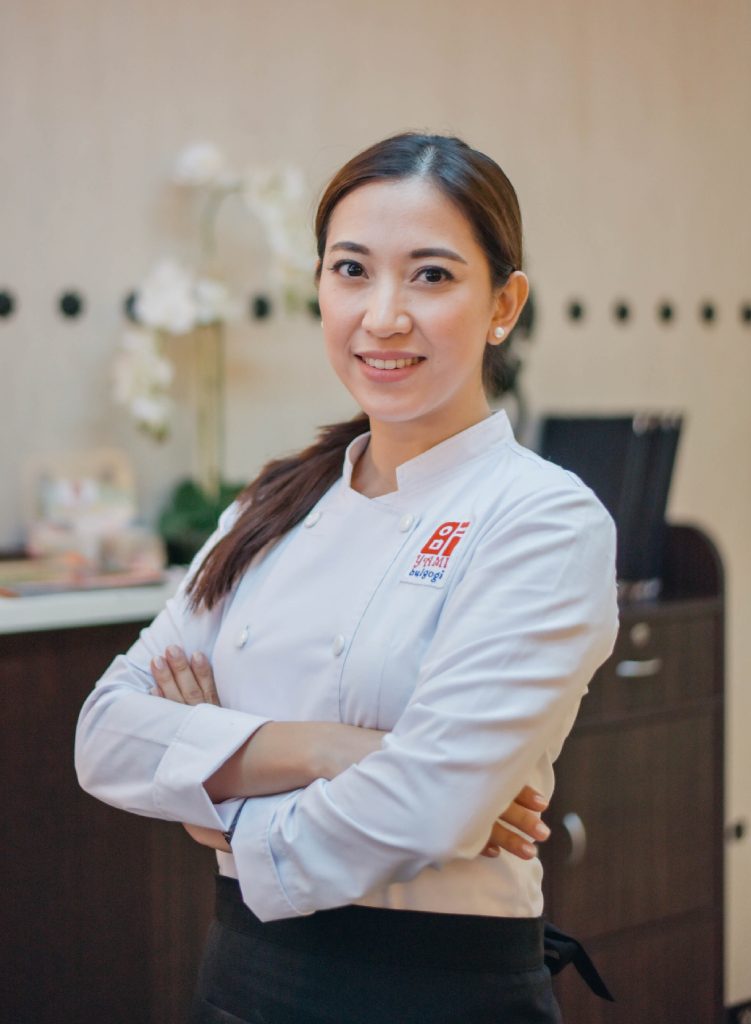 In terms of Discipline, the first few times of training will always be the hardest. Once it becomes a routine, you'll be on "auto play" already. I know that I have to swim every MWF, bike every TTHS and run in the afternoons. Most of the time, I would go straight to my work right after training or I just bring some workout clothes in my car in case I can squeeze in some training in the afternoon.
Can you share any particular strategies you use to manage stress or anxiety during times of high pressure?
First is PRAY. We will not be given problems that we cannot solve. Next is meditate, breathe and relax your mind. And finally, always remember that everything happens for a reason.
I am lucky that I have Daniel & Sophia to hug tight when I feel so anxious and overwhelmed with all of my activities.
What are your thoughts on the relationship between physical fitness and mental wellbeing, and how do you prioritize both in your life?
Research shows that people who exercise regularly have better mental health and emotional well-being. During the pandemic, everyone was mentally and emotionally stressed. That's when people started biking and running. And our team, TRICLARK-SCANIA Triathlon team really grew in numbers. We were lucky then that our team captain, Kap Abe Tayag organized regular online cycling sessions for the team. This really kept me away from depression & anxiety. When we exercise our bodies produce happy hormones like endorphins.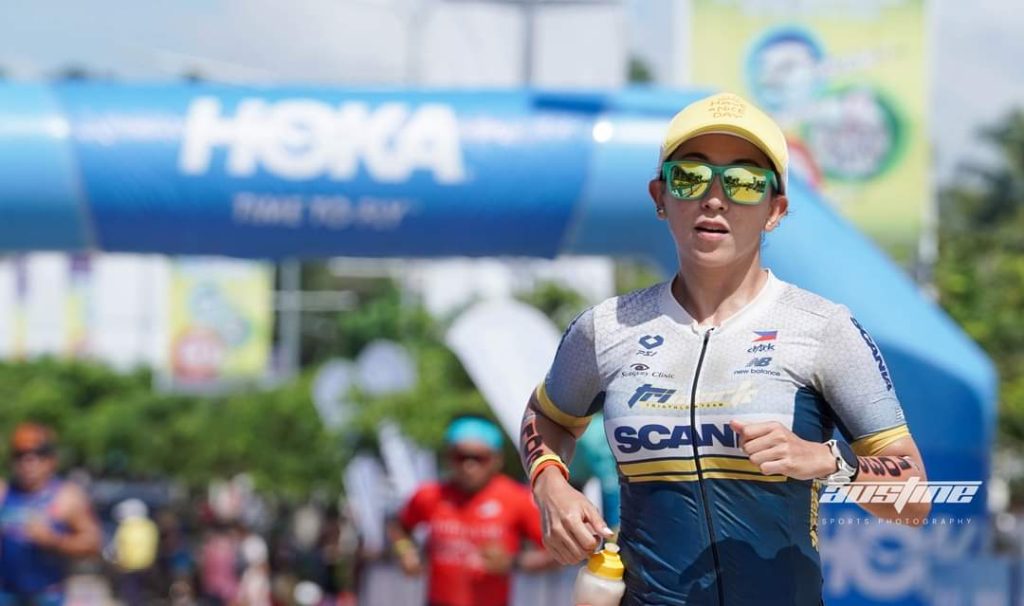 How do you cultivate and maintain a strong support system, both personally and professionally?
I am lucky to be surrounded with great supportive people – personally and professionally. Personally, I am grateful to my husband, Nick Park and my kids – Daniel & Sophia for bearing with my work, school & training schedule. I also make sure that I get to hang out with my friends once a week to just eat, drink and talk.
Professionally, I am very active in the different organizations here in Pampanga like The Hotels and Restaurants Association in Pampanga (HARP), Young Entrepreneurs of Pampanga (YEP), Metro Angeles Business Chamber of Commerce (MACCII), Greater Clark Visitors' Bureau (GCVB) and more.
We need these strong support system as the people around us will be the ones to give us advice, help us in our decision-making, provide us direction, provide us a sense of belongingness and sense of security.
Can you share any tips or advice for other women looking to excel in male-dominated fields such as business or athletics?
Just do what you feel will make you happy. Be confident in your skills and abilities as a woman. Life is too short to be thinking about the opinion of others. Do things for yourself and for your future self. Support other women as well.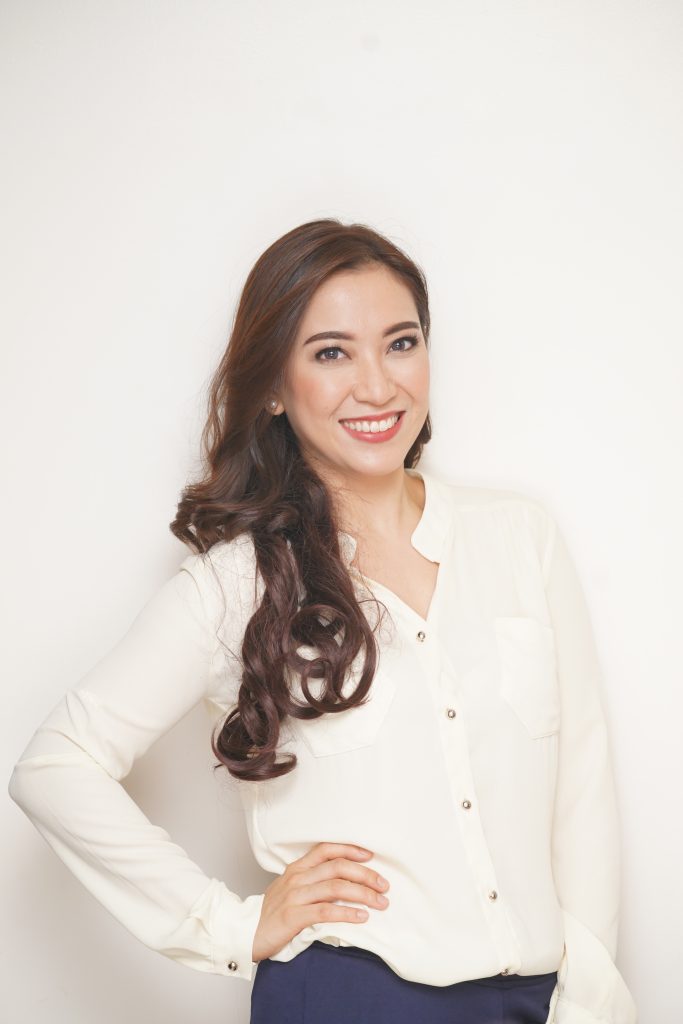 What are some of the most valuable lessons you've learned throughout your career and athletic journey?
In my career, (1) Turn challenges into opportunities; (2) Failure is part of the journey; and (3) Treat your employees as family.
In my athletic journey, (1) Consistency is key; (2) Discipline is important and (3) Don't be afraid to try new things – This last lesson made me accept the Ironman 70.3 World Championship slot in Finland (August 2023) in an instant!
What are your future goals, both professionally and athletically?
Professionally, there is so much more to aim. I am just starting in the real estate business with my partners in Meraki Properties Corp. We want our company to be a top of mind in leasing commercial spaces here in Pampanga. In the restaurant business, I want to expand our Japanese restaurant businesses either YU-FU-IN or DON DON TEI.
Athletically. of course to become a better athlete, finish a full Ironman race and to continue this lifestyle as long as I can.
All these goals require patience, perseverance and hard work to be attainable.