ORANI, Bataan – Bataan 1st District Representative Geraldine B. Roman is proposing to conduct elections for barangay officials in
October this year.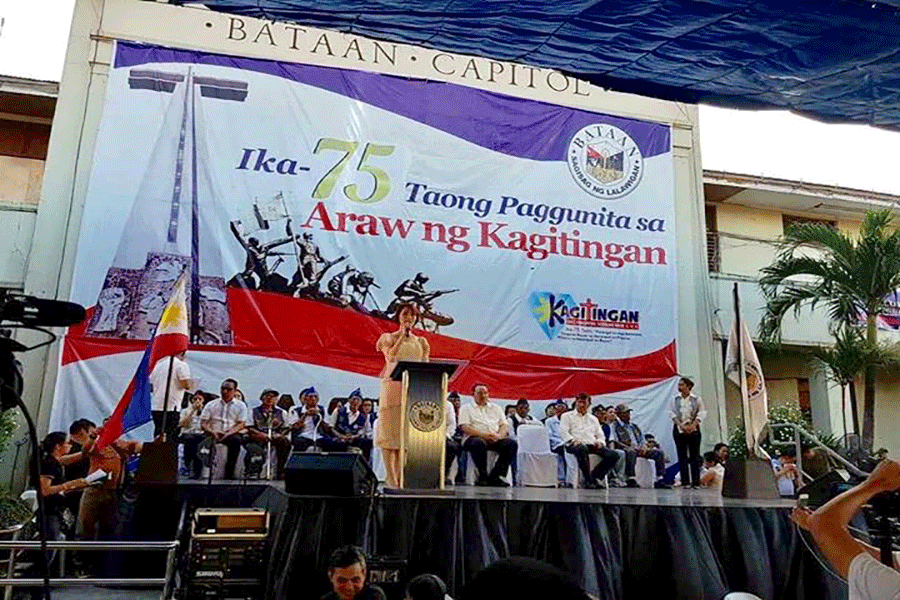 The statement is her reaction to the announcement last week of an official of the Department of the Interior and Local Government (DILG) during a recent Liga ng mga Barangay National Assembly telling barangay officials to prepare in case the October polls will be postponed and the appointment by the President of new barangay leaders may follow as a result.
"I understand our President's concern when he said that 40% of our barangay officials are supposedly involved in the drug trade. And
because I support his war against drugs what I propose is this that we call elections as soon as possible. Possibly in October as provided for by the law as we have approved recently,"
Roman said in an interview with local reporters.
The DILG recently advised local officials to monitor developments of a pending bill at the House of Representatives that seeks the postponement of the barangay elections.
President Rodrigo Duterte favors postponement, supposedly to prevent drug money from influencing the local polls' results, citing
intelligence information that 40 percent of barangay officials' in the country is allegedly involved in illegal drugs trade.
The neophyte lawmaker is also urging all candidates to undergo drug tests before filing their certificates of candidacy (COC).
"I also want to require all candidates for all barangay positions to submit first a clearance from the PDEA before they can submit their COCs.
That way we can assure ourselves that the candidates will be cleaned. We can say that they are in fact 'drug-free,'" Roman added.
Duterte in numerous media interview expressed his wish to just appoint barangay officials, but legal experts say that the
Local Government Code doesn't allow such move. –Mhike R. Cigaral