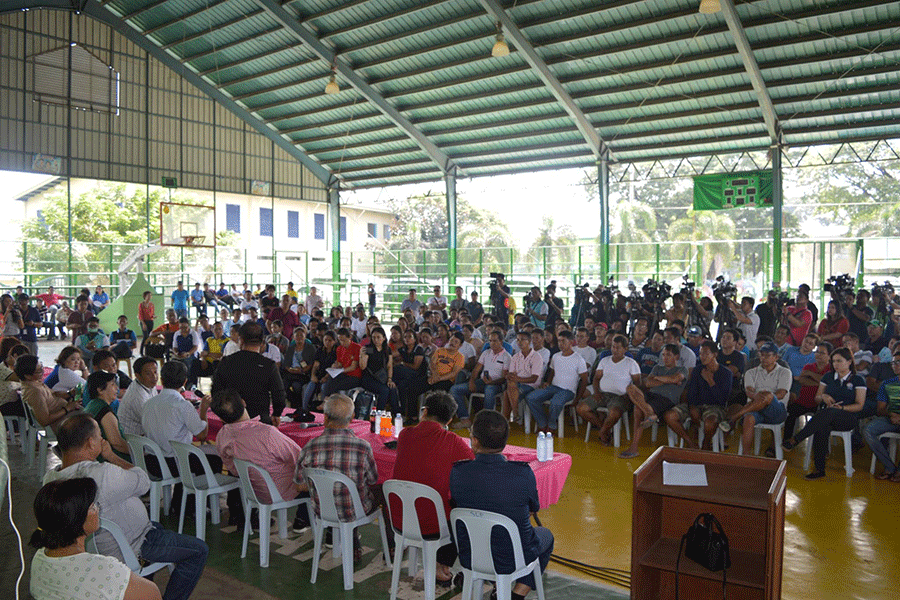 San Luis – Two poultry workers have denied allegations they contracted the avian influenza or bird flu that has struck this town recently.
The farmers who were speculated to show symptoms of bird flu were identified as Aris Rogenio Jimenez of Pedro Sumat Farm and Gerald Paitan Bandico of Arsha Abiline Farm. Both were discovered healthy while doing farm activities in Brgy. San Carlos, here.
The Department of Health (DOH) immediately summoned Jimenez and Bandico to assess their current condition and clear any misinformation spreading all over the news. But the two denied the "malicious" news that they were the first case of avian influenza on humans.
"Noong nakaraang araw meron po akong ubo, tapos nawala din. Hindi naman po ako nilalagnat ngayon wala na po," Jimenez said.
Jimenez also clarified that he underwent medical checkup to ensure his health condition.
In a similar interview, the farm owner was shocked with the news that her poultry workers were under suspicion of avian influenza, noting that they are all fit for work. She also appealed to the media to correct the reports to prevent misinformation to the public.
"Hindi po tama yung inilathala ng ibang media na mayroong naka-ospital sa San Luis Emergency District hospital. Sana ayusin nila yung ibabalita nila," she pointed out.
Provincial Health Officer Marcelo Jaochico also appealed to correct the news as he emphasized that the patients were recognized and cleared by the municipal health officer.
"Based on their medical records there are no patients here that exhibited symptoms of avian influenza," Dr. Jaochico said.
Jaochico furthered that there is nothing to be scared of since the bird flu strain is not transmissible to humans.
San Luis Municipal Health Officer Dr. Margarita Regala confirmed that the Department of Agriculture (DA) has started the evaluation of poultry farms that falls under the 7km radius.
Meanwhile, poultry farmers here remained on high alert as culling of infected birds and other poultry animals continue. –Ma. Reina Len Luna