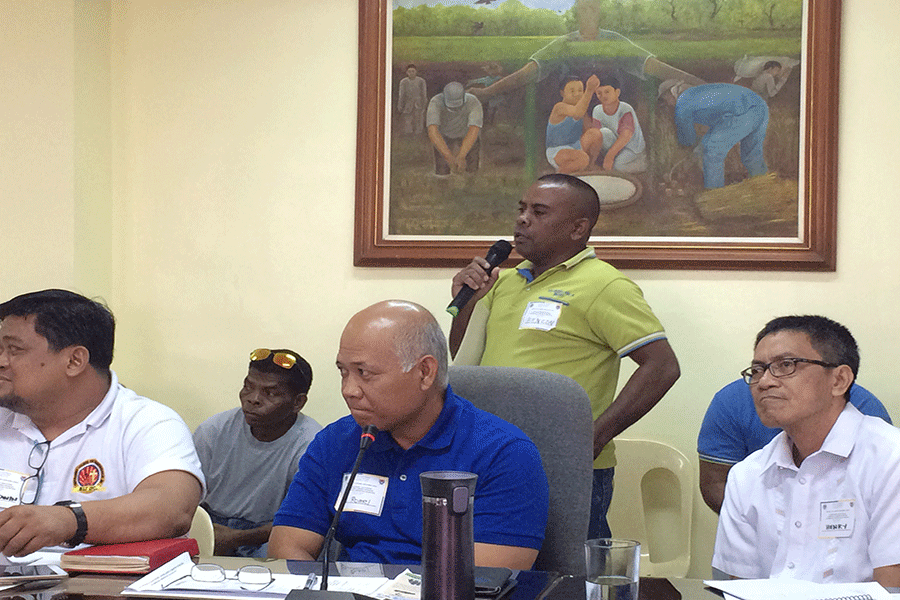 CITY OF SAN FERNANDO, Pampanga — Department of Social Welfare and Development (DSWD) recently convened partner agencies and stakeholders for the reactivation of the Task Force Kalinga: Sagip Katutubo in an effort to contain mendicancy in Central Luzon.
The newly-reactivated task force is commissioned to spearhead the strengthening of awareness and advocacy towards the full implementation of Presidential Decree 1563, otherwise known as the "Anti-Mendicancy Law".
The law primarily aims to stop mendicancy, prevent the exploitation of infants and children through mendicancy and to provide rehabilitative services for those already exploited or in immediate danger of exploitation, while at the same time providing penalties against violators (both the mendicants and the alms-giver).
DSWD Regional Director Gemma Gabuya stressed the need for a task force in order to successfully implement the law.
"Currently, the implementation of the law is weak because alms givers are not being penalized. That is why we need to reactivate in order to come up with effective mechanism on the ground to raise the public's awareness that this law is existing and that in case the public wants to help, there are other ways they can channel their donations," Gabuya said.
Gabuya also cited that mendicancy breeds hazards and crimes, and indigenous peoples (IPs) are one of the vulnerable sectors that we need to address and empower when it comes to this matter.
"This issue is a multi-dimensional one and the national government cannot solve it alone. That is why we need the help of the local government units, civil society organizations, the IP community and the media, to come up with sustainable plans and programs uplift the lives of the mendicants and to realize our vision of achieving zero IP mendicants in the region," she explained.
She added that there is a need to fast track interventions for the IP mendicants, especially that the inception of "ber" months signals the influx of Aetas and Sama-Bajaus in major streets within the region for their "pakikipamasko" activities.
The task force is led by the DSWD, in coordination with the National Commission for Indigenous Peoples.
Other member agencies include the Philippine Information Agency, Department of the Interior and Local Government, Office of the Civil Defense, Philippine National Police, Commission on Human Rights, Department of Health, Department of Labor and Employment, Technical Education and Skills Development Authority, National Economic Development Authority, and Department of Agriculture.
Local government units with IP communities, non-government organizations, civil society organization (CSOs) and members of the media are also part of the task force. (CLJD/MJLS-PIA 3) –Marie Joy L. Simpao