Subic Bay Freeport – The Subic Bay Metropolitan Authority (SBMA) has taken a step to level up its services to its stakeholders with the purchase of 44 brand new vehicles.
During the blessing of the 44 new vehicles, SBMA Chairman and Administrator Jonathan D. Tan said that the agency is in dire need of replacing the old vehicles with new ones that can be utilized by the employees in its day-to-day operations.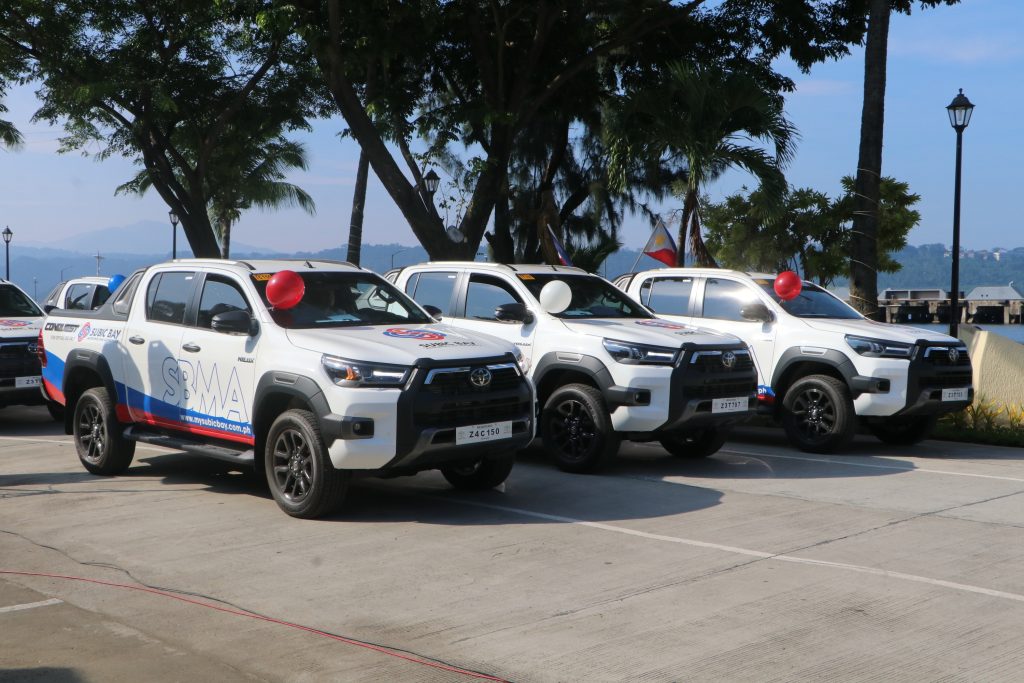 "If we improve our quality of work, the more we could attract investors, the more jobs we could generate for our communities, not only for our present day job-seekers, but for the next generations to come," Tan said.
He added that with the new direction that the agency is taking, improving the working environment is a step to start with.
"Our vision for the Subic Bay Freeport is to become the preferred sustainable investment hub and eco-tourism destination in Asia Pacific by 2030. One of our steps towards achieving that goal is to ensure that the operating systems of the SBMA are presentable to viable investors," he said.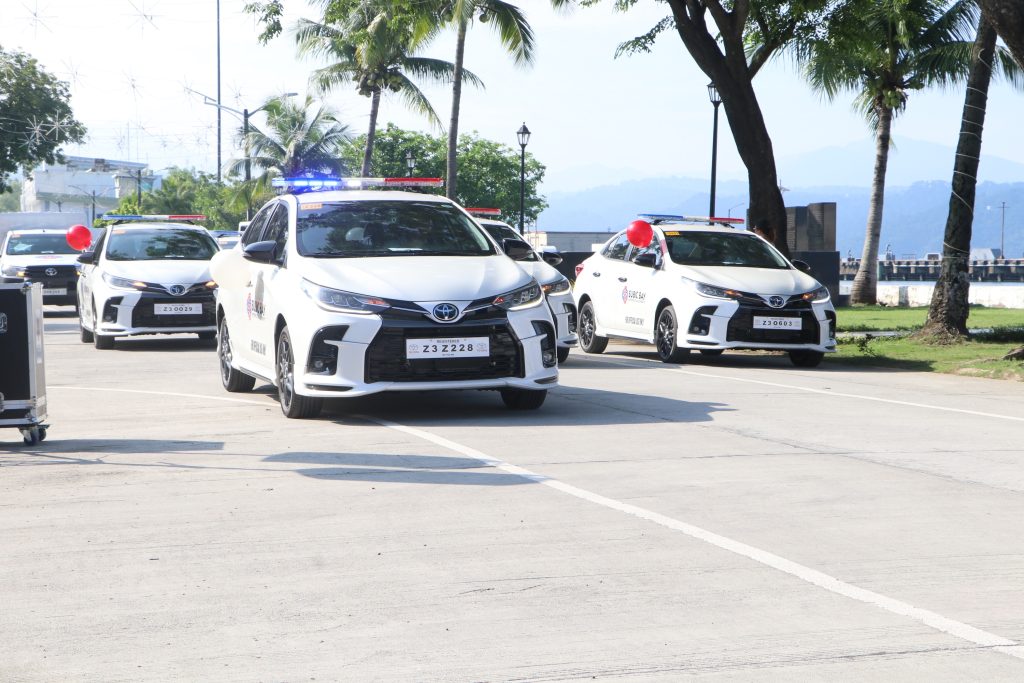 The 44 new vehicles include ten new patrol cars, five multipurpose vehicles, six 4×2 pickup compact trucks, seven 4×4 pickup compact trucks, eight passenger vans, four 4×4 pickups, and four 4×2 pickups, amounting to P73.5 million.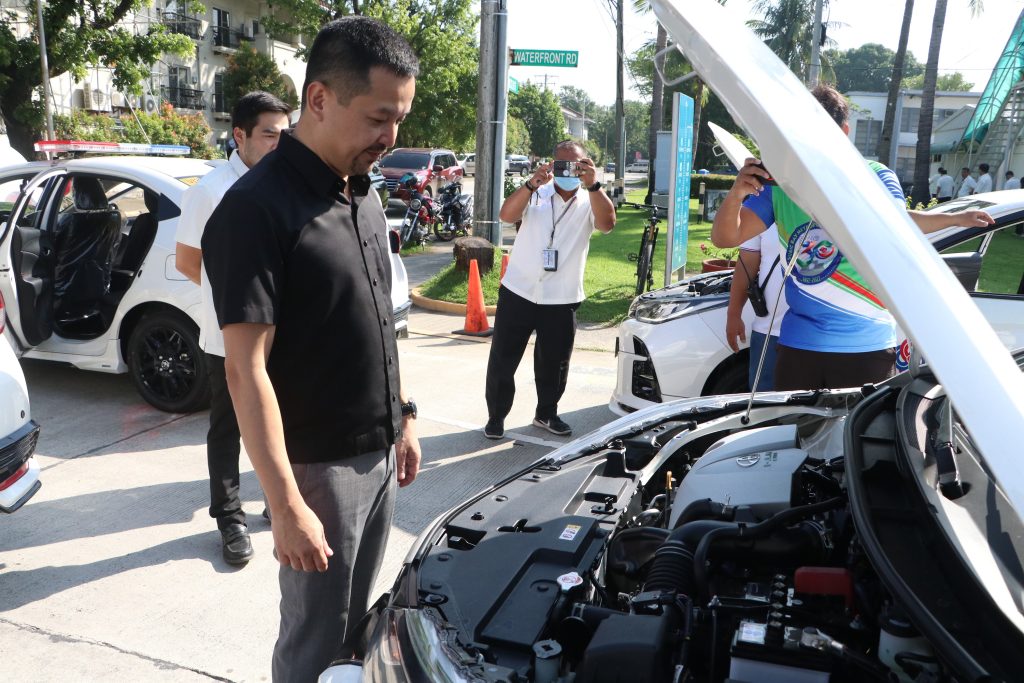 San Roque Chapel Chaplain Father Noel Montes officiated the blessing of the new vehicles in front of the administration building of the SBMA on Monday. Tan assisted the cleric during the blessing ceremony.
Tan reminded officials and employees of the SBMA that the said vehicles were purchased from the taxpayers' money, and that they have the responsibility of taking care of these vehicles.
Meanwhile, Tan added that the agency has created a technical working group that would address the problem of public transportation inside the Subic Bay Freeport Zone.
"Our nightlife here needs reviving since most of the restos and bars close early," he said.
"One of the main reasons for the early closure is the lack of public transportation system in the late hours of the night. We do have taxis, but for a simple employee of a restaurant or bar, taking the cab everyday would certainly hurt his or her income," he added.
He further explained that if the public transportation would operate even until midnight, the Freeport could expect an increase in nightlife in Subic, thus creating more economic activities here.
"We have a community here, therefore we need a public transportation system," he added.
Finally, the Chair disclosed that the agency is eyeing the purchase of electric buses and creating more bus stops, especially in housing areas such as Binictican and Kalayaan. He said that these e-buses would also provide free rides for SBMA employees. (Dante M. Salvaña)