The Supreme Court of the Philippines broke ground for the First Judiciary Regional Center in New Clark City on Friday.
Led by Chief Justice Lucas Bersamin and BCDA President and Chief Executive Officer Vivencio Dizon, the groundbreaking ceremony paves the way for President Rodrigo Duterte's vision to build alternative cities to decongest Metro Manila and spur growth in areas outside of the capital.
The event was also graced by Court of Appeals Acting Presiding Justice Remedios Salazar-Fernando, Sandiganbayan Presiding Justice Amparo Cabotaje-Tang, Court of Tax Appeals Presiding Justice Roman Del Rosario, Philippine Judicial Academy Justice Adolfo Azcuna, Court Administrator Jose Midas Marquez, Deputy Court Administrator Leo Madrazo, Socioeconomic Planning Secretary Ernesto Pernia, BCDA Director Aristotle Batuhan, BCDA Executive Vice President Aileen Zosa, and Clark Development Corporation President and CEO Noel Manankil.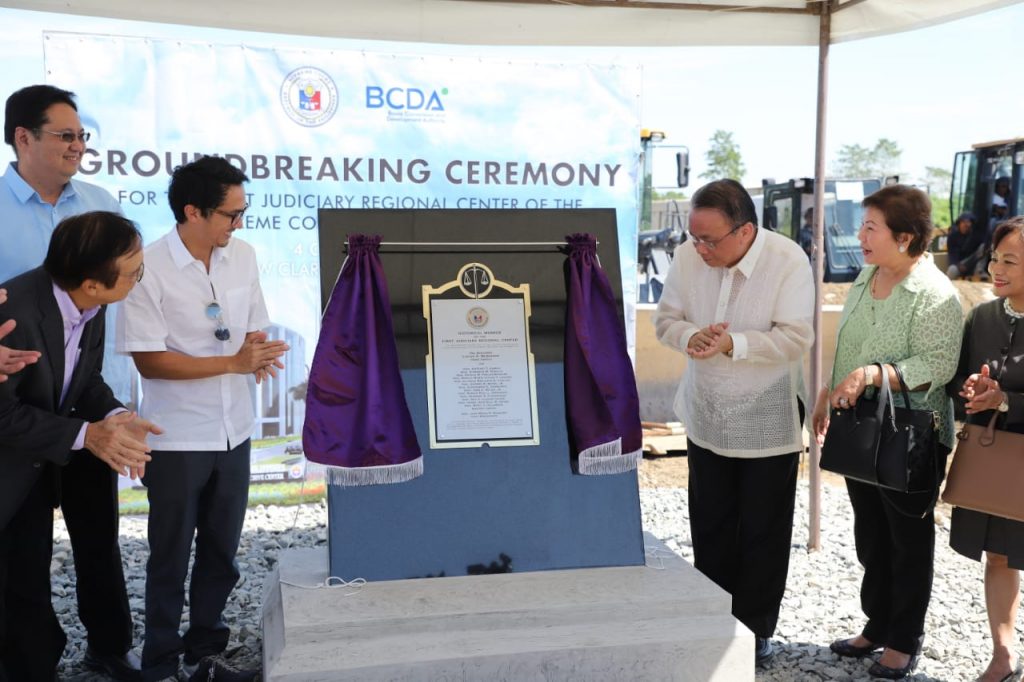 In a message, Chief Justice Lucas Bersamin said that New Clark City is "a very promising location," because of its proximity to major infrastructures. These include the Subic-Clark-Tarlac Expressway, the Subic seaport, and the Clark International Airport which will be the country's next global gateway.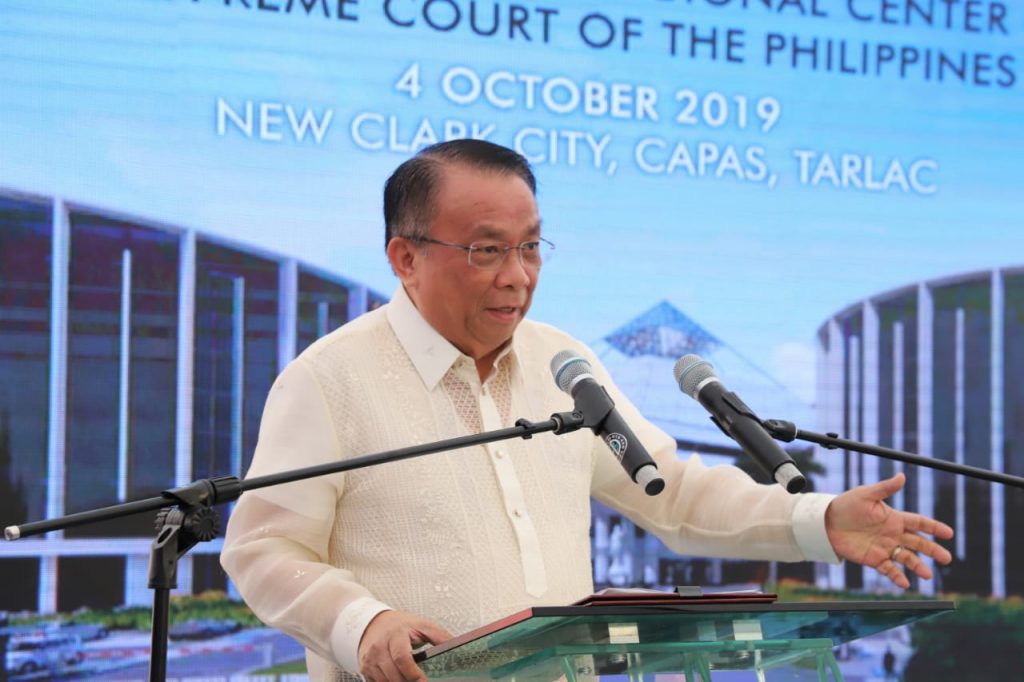 "We will establish here a fully functioning Supreme Court," Chief Justice Bersamin said. "We proposed to build here several buildings, the most important of which would be alternative halls of justice for when Manila will be hit by [a] disaster," the Chief Justice added.
"We have not just planned it, we have not just talked about it, we have actually done it," Dizon said, citing the progress of the New Clark City Phase 1A which includes the Athletics Stadium, Aquatics Center, and the Athletes' Village are ready for this year's 30th South East Asian Games. The new sports facilities were built in just 18 months since it broke ground in January 2018.
"I thank the honorable court and the entire judiciary for seeing and joining the President in his vision: to build a new metropolis. And what better way to kick-start this new city is by beginning the setting up of government satellite offices from various agencies including the judiciary," Dizon said.
A historical marker for the judiciary regional center was unveiled as part of the ceremony.
The 5.8-hectare judiciary regional center which was conceptualized by Chief Justice Bersamin and Senior Associate Justice Antonio Carpio will house a data and an archive center for Supreme Court's business and historical records, housing facilities, a training center for the Philippine Judicial Academy, and dedicated areas for the Court of Appeals, the Court of Tax Appeals, the Sandiganbayan.
The detailed development plan for the judiciary complex is scheduled to be finished this year while construction is set to start next year.