An "Oplan-Sita" operation of the Bulacan police in Sitio Bangca-Bangca, Bgy. Mag- Asawang-Sapa, Sta. Maria, Bulacan, led to the arrest of a suspect in a shooting incident in Hagonoy, Bulacan recently.
Police identified the suspect as Richard Sarmiento, 40, of Sitio Abo, Bgy. Pulong Sampalok, Doña Remedios Trinidad, Bulacan.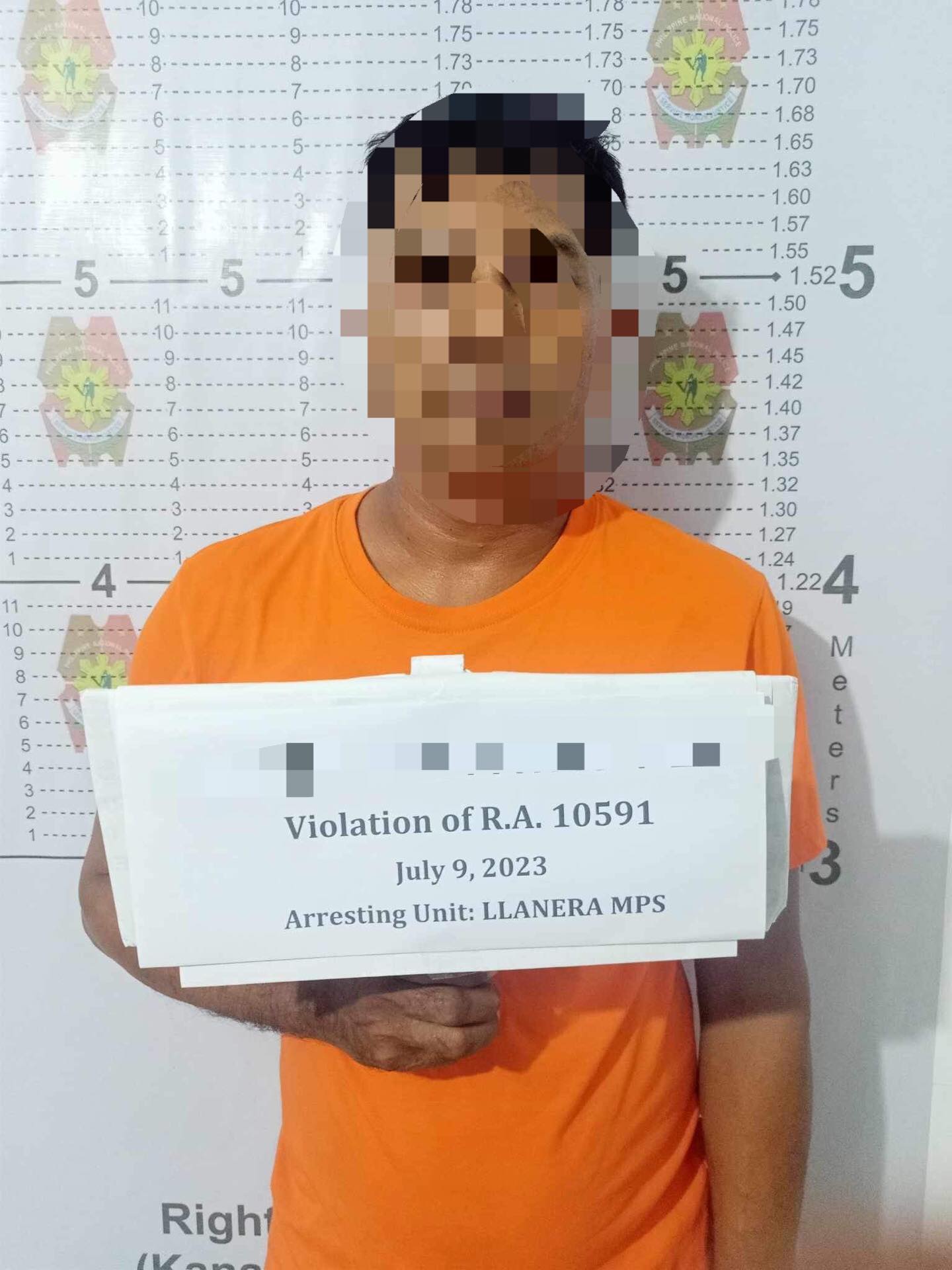 The cops flagged down the suspect who was driving a plateless motorcyle and not wearing a helmet. Police were asking for the suspect's driver license and motorcycles registration when a cop saw the handle of a short firearm inside a sling bag.
Sarmiento was asked to produce the documents for the gun but he showed a different firearm registration card which led to his arrest.
Seized from the suspect were one .380 gun, three magazines, 43 live bullets, two bullets for .45 gun, a brass knuckles, gun registration IDs under the names of Espino Jaypee Cartero, Vicente Cruz Torres Jr., several IDs in Richard Sarmiento's name, two cellphones and the motorcycle.
The suspect will be charged with violation of RA 10591 or illegal possession of firearms and ammunitions.