CITY OF SAN FERNANDO – Singapore firm TE Asia Healthcare Partners, Mount Grace Hospital Inc. and Mother Theresa of Calcutta Medical Center (MTCMC) on Wednesday inked a pact for a P500-million cancer center facility, the first in the region.
In an interview with TE Asia Healthcare CEO Eng Aik Meng, he said that the first cancer center outside Metro Manila, will be opened in July next year in the province which will cater three branches of cancer treatments.
Meng said the cancer center will offer a combination of various treatment focused on chemotherapy, radio therapy (brackytherapy, tomotherapy and positron emission tomography scan) and surgery on the hospital side.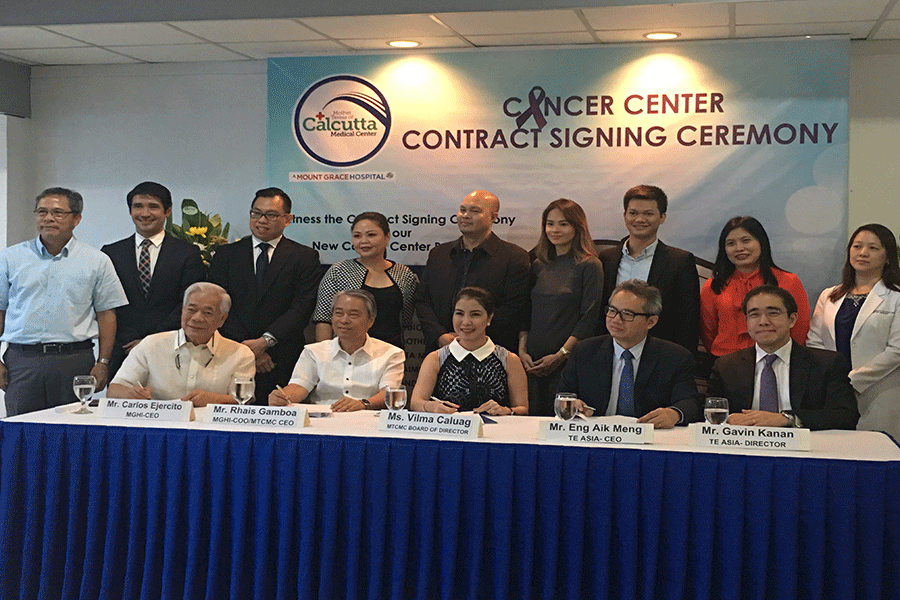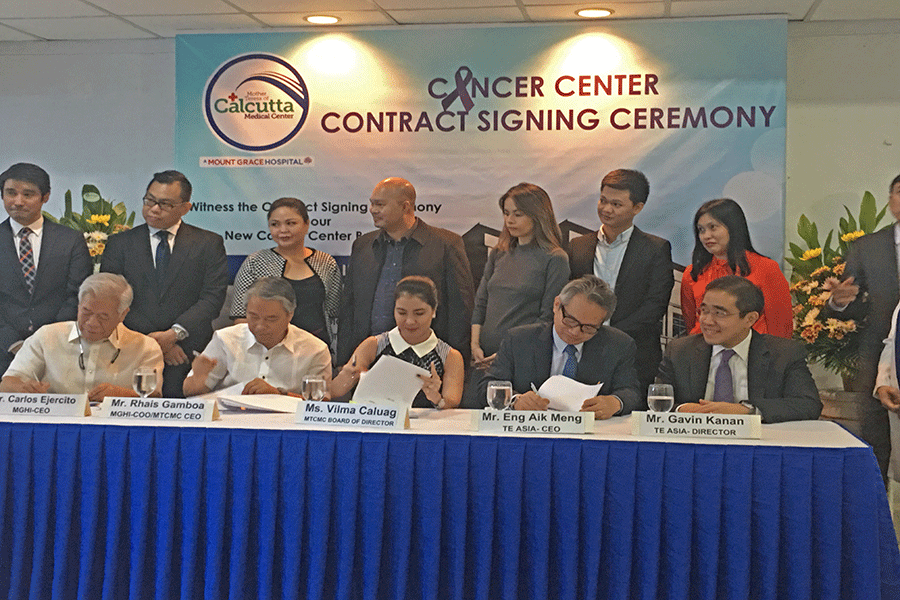 He also said that TE Asia Healthcare is committed to work closely with MTCMC, bring-in the latest equipment like imaging equipment for diagnostic purposes. "Our team aims to provide service and do something for the community. We also work to keep prices as affordable as possible to cater patients who cannot afford treatment fee," Meng furthered. He stressed that they will also focused on renovation works like investing in cancer and diagnostic state-of-the-art equipment.
TE Asia, Meng said, has investment partnerships in Hongkong, Vietnam and Indonesia.
For their part, MTCMC Chief Operating Officer Rhais Gamboa said their international partnership with TE Asia Healthcare can now bring world class facilities in Central Luzon particularly in Pampanga in their effort to bring health services in the community.
Gamboa said MCTMC has already invested in its own tomotherapy center. The partnership will bring in additional equipment such as linear accelerator, a cutting-edge technology for tomotherapy.
Gamboa said their partnership will provide additional services to people particularly cancer patients in nearby provinces. "Partnering with international institutions is always an aspiration of local entities because of exchange in knowledge and access to the new technology," he added.
MTCMC owner Vilma Caluag, in her speech, welcomed the partnership with TE Asia Healthcare as a dream come true to provide state-of-the-art services to cancer patients. Caluag said patients in the region can now avail chemotherapy, radio therapy and pet scan at MTCMC once the facility opens.
"Those who are seeking the best treatment for cancer need not suffer the inconvenience of traveling to Metro Manila. We will be glad to serve them here at MTCMC," Caluag said.