In a bid to push the philosophy of 'People Enabling People,' the Rotaract Club of the Institute of Technical Education based in Singapore held anew its week-long 16th overseas community service program in the country, especially in Pampanga, benefiting hundreds of residents and children in two housing communities in the town of Guagua, Pampanga from activities ranging from house painting and health screening, among others.
Partnering with Rotary Club of Loyola Heights 3780 and its sister-clubs,  some 30 students  from the Rotaract Club of the Institute of Technical Education (ITE), College East in Singapore visited Villa Santiago Apostol Housing Project and the St. Patrick Village in Betis, a renowned woodcarving, gold-silver smiting and gilding place in the province of Pampanga.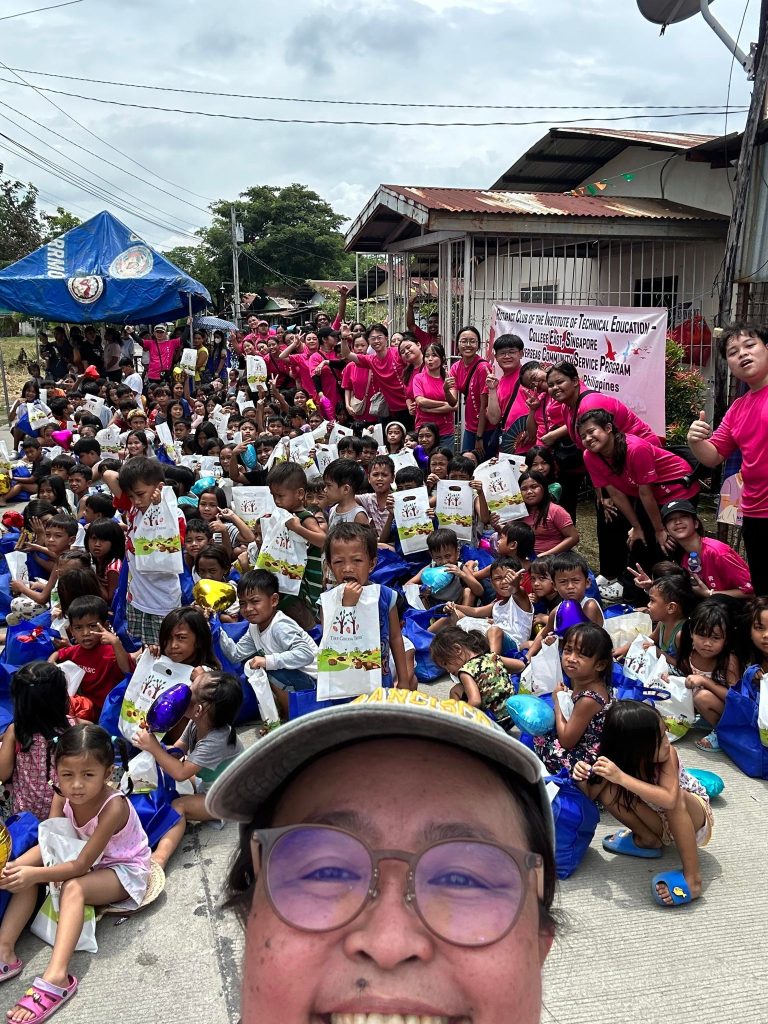 Putting premium on health, the group which was guided by Lecturers, namely, Mrs. Grace V. Angel who is a Filipina, Mrs. Devaki Suppramaniam and Mr. Eddie Phua of ITE, carried out a two-day activities during their outreach that also included health check, fitness program, basic first aid training for around 500 abled elderly and adults and games and gift-giving for roughly 200 children.
Food packs were also distributed, through the group's "Adopt a Grocery Pack" initiative project, to about 180 poor families from the housing communities which were established to help the poorest families in Betis.
Guagua Mayor Anthony Joseph "Ton Ton" Torres, together with Vice Mayor Jun Lim and Councilor Jovy David, graced the first day of the outreach held Thursday (September 21).
The group which started its overseas outreach on September 17 also visited the National Children's Hospital in Quezon City which promotes child care program in the country.
The group has begun conducting its community service in Betis since 2014.
ITE is a technical school that advances various types of part-time courses for adults who seek to acquire emerging skills and leverages advanced technologies responsive to the demands of the modern workplace.