It was indeed a very unforgettable and meaningful experience for the 11 elderly from Concepcion, who were never been to a mall, to be the chosen beneficiaries of SM Cares' Grandparents Day celebration last September 30 at SM City Tarlac.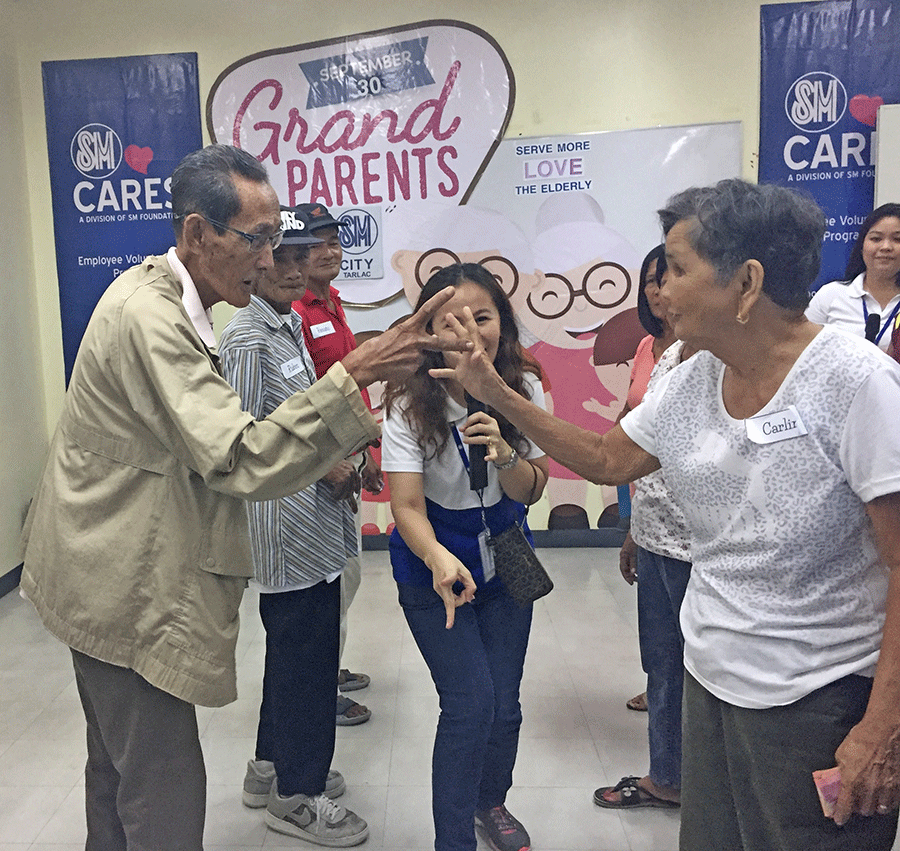 The 11 elders were Carmelita Lansangan, Carlina Malonzo, Nemenita Dela Cruz, Merly Atos, Marciana Dayrit,Lourdes Cabilangan, Susana Gopez, Emiliano Aquino, Renato Pabustan, Roberto Taruc and Ruben Mangiral.


The special day commenced with a breakfast treat for the elders followed by an enjoyable tribute program, which was organized by SM City Tarlac officials namely: Ms. Lesleyian Paguio, HR Manager; Ms. Precious Plazo, HR Supervisor;Ms. Charlene Ibarra, HR Supervisor; Ms. Jewel Mayes , HR assistant; Engr. Thelma Mangubat, Building Admin manager; Ms. Manilyn Luat, Tenant Relations officer and Ms. Nikka Mejia, Tenant Relations assistant.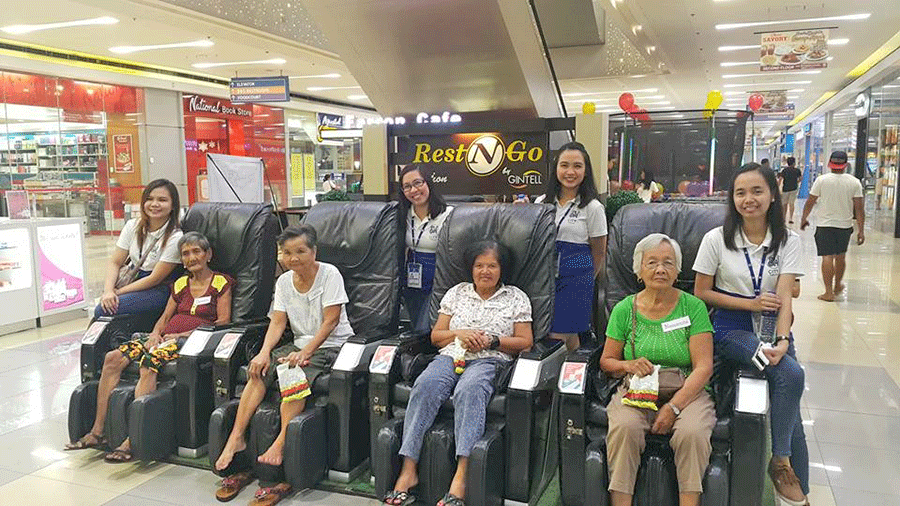 The program started with an opening prayer led by Mr. Harold Eala, SM City Tarlac's warehouse assistant followed by an opening remarks from Engr. Mangubat who thanked and acknowledged around 15 SM City Tarlac volunteers, her fellow organizers, the elders together with the special guests for the day, Mr. Truman Amurao, Office of the Senior Citizens Affairs (OSCA) president in Concepcion and Ms. Diana Cunanan, OSCA coordinator from Social Welfare Development. Then Mr. Sebastian Balatbat, SM City Tarlac marketing officer serenaded the elders through the song. "Kahit maputi na ang buhok ko."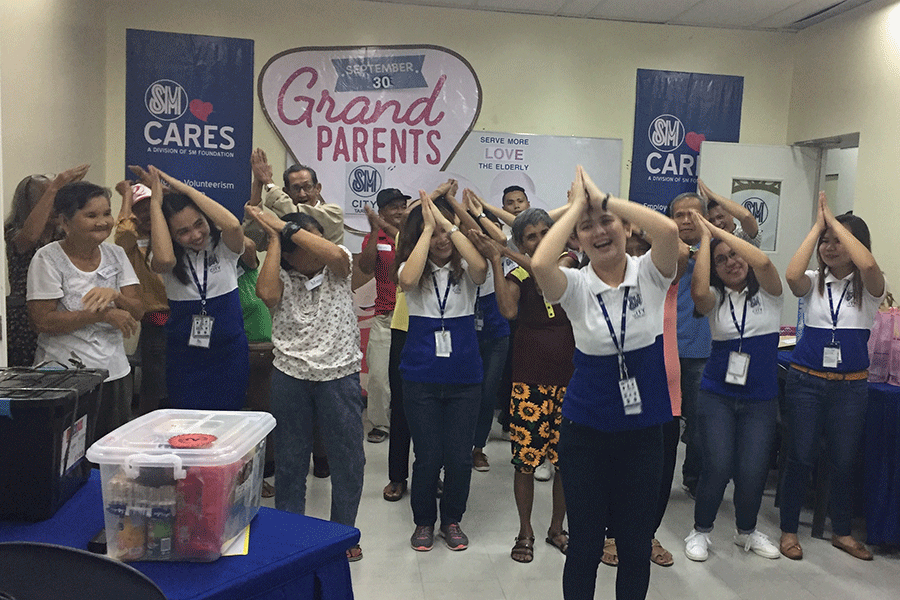 After that volunteers accompanied the energetic lolos and lolas during their shopping spree at the SM Store, feel relaxed on Rest 'n Go massage chairs and be pampered at Ystilo Salon, Shia Hair Salon and GQ Barber Shop. Then they have their lunch together with the volunteers and organizers at Point and Grill who served them with delectable food.
Meanwhile even though this was their first time to be in mall, our elderly outwardly expressed their gratefulness for showing and letting them feel our warmth welcome. Also the hearts of the SM organizers and volunteers are filled with gladness as our cool Lolos and Lolas grooved with them in a "Baby Shark" dance number. And for seeing their genuine happiness while play the game, "Rock, Paper. Scissors" game.
Then after the closing remarks from Ms. Paguio, the room had been filled with tears of joy when Mr. Amurao together with the other elders delivered a brief speech thanking SM Cares and SM City Tarlac for the unforgettable experience they have given them. And everything that happened on that day will forever be cherished into their hearts.
Thus, the grandparents' day celebration was evidently made an impact and valuable not just for the elderly but also for all the organizers and volunteers of SM nationwide, as they became instruments to touch lives and be part of the meaningful experience.