The City Government of San Fernando headed by Mayor Edwin "Edsa" Santiago conducted 'Talakayan sa Villa" in Richmond Homes, Brgy. Magliman over the weekend.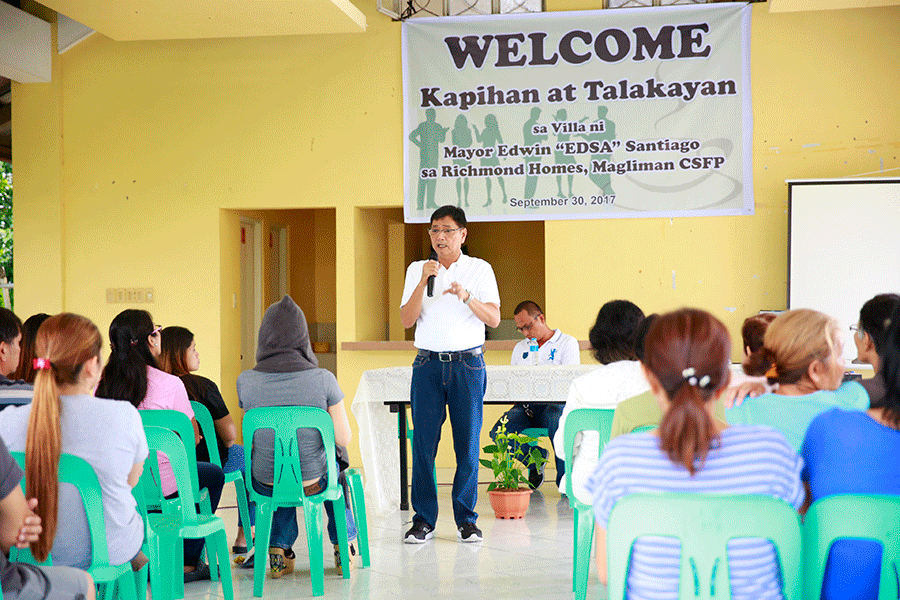 Mayor Edwin "Edsa" Santiago discussed the city's plans and programs to achieve a livable and sustainable city. While, the personnel of the City Environment and Natural Resources Office discussed the best practices towards zero waste and the city's plastic free ordinance 2014-008.
In culmination of the activity, Santiago together with CENR Officer Engr. Anele David and Brgy Captain Franklin Lising turned-over a tri-bike and grass cutter to the residents of Richmond Homes to help them maintain cleanliness.