"Love came down at Christmas, love all lovely, love Divine; love was born at Christmas; a star and angels gave the sign…" The streets of Tarlac are now even more joyous and brighter as everyone excitedly takes part to one of the country's much-awaited Christmas destinations – The Belenismo sa Tarlac.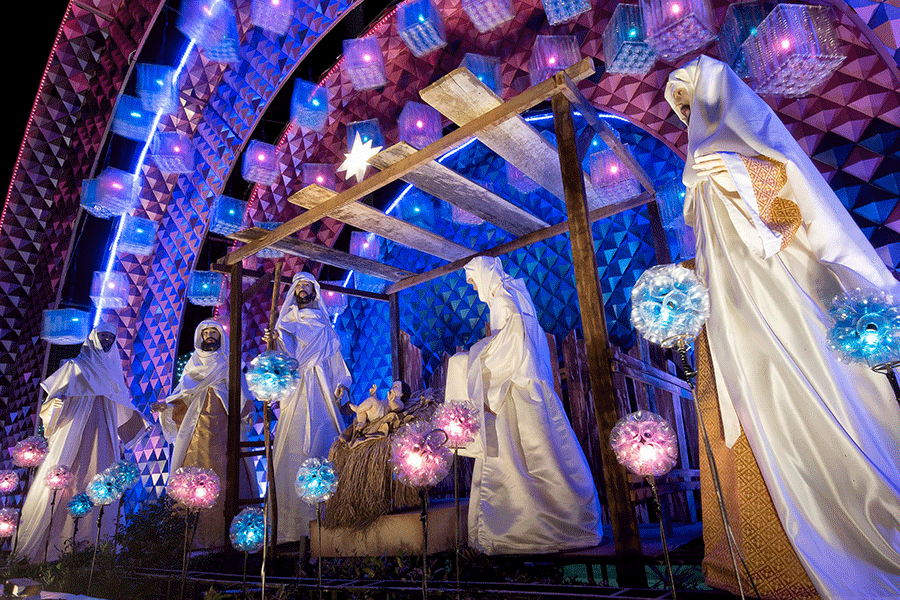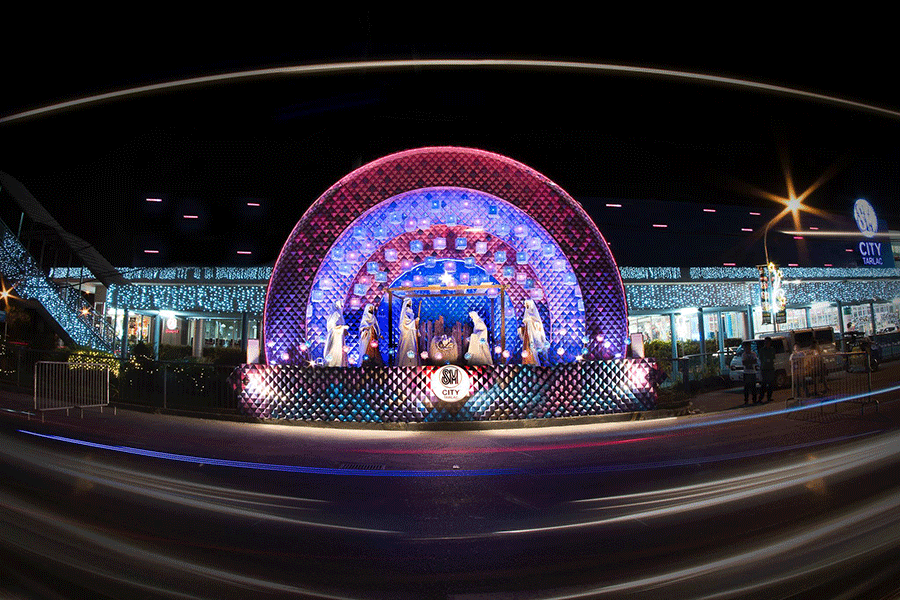 This year, SM City Tarlac's Belen entry features the ingenuity of Tarlaqueños as we transform the mall's repurposed items into one graceful display. The fabrication of the 32ft-long Belen, standing at 26ft, lasted for a month executed by an artistic team composed of more than 20 personnel with the help of the mall employees has truly exemplified the spirit of communal unity or bayanihan – as Filipinos are known for.
The arches and platform were thoroughly crafted using 5,800 triangular pieces of scrap sintra boards – a material commonly used by the mall for signages, advertisements and the like. Each sintra was precisely and manually tinted and glued together to form a 2D texture with a playful gradient patterns of purple and blue. The assembly of lanterns, looking down the Belen, that sways and dances with the wind projects glad tidings that indeed our Savior is born. Furthermore, the springing flowers signifies the leap of hope and gladness that love was born in Christmas day. Both the lighted lanterns and flowers were crafted using 1,000 pieces of SM bottled water.
Meanwhile, the Belen concentrates on the Holy Family in a humble manger brought to life through robotics. All characters were built from fiber glass resin clothed in white and gold that accurately complemented and highlighted by the colors of the arc. Resting on each sides are the Prayer before the Belen translated in English and Ilocano. SM City Tarlac is truly grateful and privileged to be part of this exhibit as we bring a blessed and meaningful Christmas celebration to our community. The Belen is open for viewing and photo ops from October 25, 2017 until the Epiphany of 2018.