"The essence of Joint Tactical Inspection (JTI) is to enhance and make sure that the spirit of cooperation will always be there. So that we will be successful in providing service to our customers and to everyone," remarked Almus J. Alabe, SM Supermalls Senior Asst. Vice President, Customer Relations Service Department during the JTI ceremony. "Let's continue to work together, do our specific role and responsibility, and most importantly be vigilant," he added.
The Joint Tactical Inspection and General assembly of North 3 malls such as SM City Olongapo Central, SM City Olongapo Downtown and SM City Tarlac was held on July 22, 2022 at SM City Olongapo Central SMX Convention Center. The annual activity aims to test the administrative efficiency, training management, proficiency, and emergency response skills of security force assigned in SM Supermalls, SM Retail Group and its affiliates to ensure the safety of customers, employees and tenants.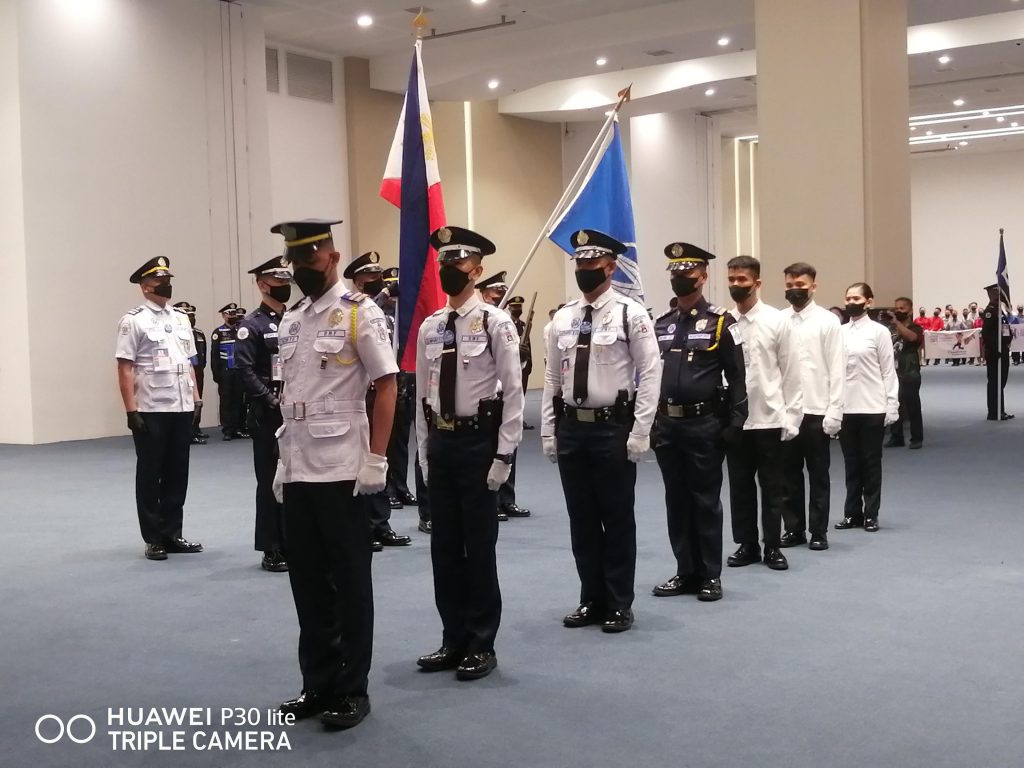 "This type of activity must be conducted in order for the management and the personnel to dig early their readiness and capability, iba na ang naghahanda kesa tayo ay mabulaga ng isang di inaasahang sitwasyon. This activity will also foster camaraderie," guest of honor and speaker PCol Carlito U Grijaldo said.
During the JTI, security force's firearms, gear, uniform, paraphernalia as well as communication equipment and other support gadgets were examined to ensure compliance to the standards set by the company. Likewise, agency personnel for janitorial services of the malls were also evaluated.
Present during the event were Olongapo City Director PCol Carlito Grijaldo as guest of honor and speaker, Almus J. Alabe- SM Senior Asst. Vice-President CRS department.
Sharing honors are SAVP for Customer Relations Service of SM Retail Mr. Charleston Tan, AVP for Customer Relations Services of Food and Retail Group Mr. Victor Santiago and President of Belgian Security PLCOL Ricardo Revita. Also present were Regional Operations Manager for North 3 Engr. Bong Garcia and City Tourism Head Josefina Legaspi and winners of Ms. Olongapo 2022.
During the JTI, security and other agency personnel were also given certificate of commendation for their honesty and good deed in returning valuable recovered items to mall patrons.
The Joint Tactical Inspection is one of the annual exercises observed in all SM Supermalls nationwide that aims to examine personnel compliance to the company's security standards and policies.