M North Luzon malls are set to host 14 exhibits for the grandest meet-up of collectors and hobbyists this coming September 23 until 29.
To all the collectors, hobbyists and enthusiasts out there, this Hobby Mania event is dedicated for all of you to show off your best collections while learning from one another. 14 SM North Luzon malls will stage 14 exciting exhibits simultaneously.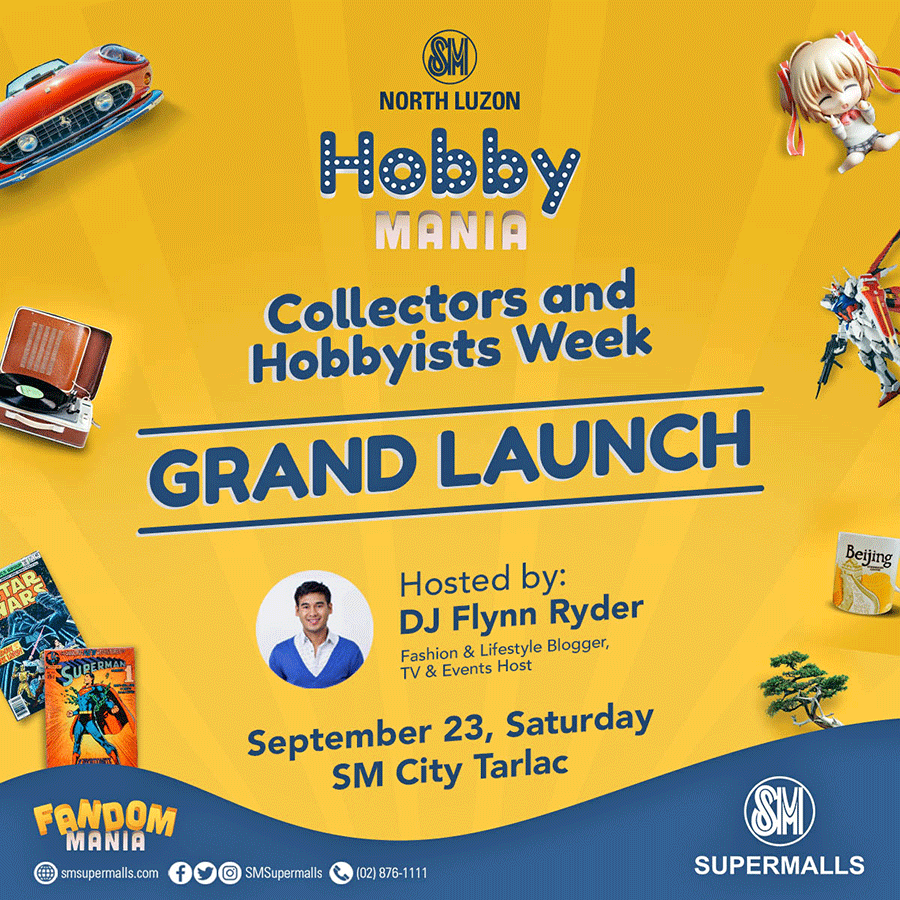 Moreover the grand launch of the Hobby Mania will take-off at SM City Tarlac as it unfurls best collections of succulents, cacti and bonsai in the province. And it will be hosted by the fashion and lifestyle blogger DJ Flynn Ryder. This will happen on September 23 together with the other 13 malls: SM City Baguio for antiques, SM City Rosales for dolls, SM City Cauayan for modified and customized cars, SM City Cabanatuan for vintage cars, SM Megacenter Cabanatuan for beetle cars, SM City Olongapo for robotics, SM City Pampanga for toys, SM City Clark for Starbucks mugs, SM San Fernando Downtown for KPOP merchandise collectors, SM Center Valenzuela for big bikes, SM City Marilao for vintage motorcycles and bicycles, SM City Baliwag for action figures and SM Center Sangandaan for toy cars.