10
SM Supermalls in Central Luzon joined the international observance of Earth Hour this year from 8:30 pm to 9:30 pm on Saturday, March 24.
The malls carried the worldwide theme, "#Connect 2Earth" which seeks to get the community involved in the urgent need to care for the planet's biodiversity and the environment.
Participating malls including SM City Clark, SM City Pampanga, SM San Fernando Downtown, SM City Olongapo, SM City Marilao, SM City San Jose Del Monte, SM City Pulilan and SM City Baliwag came up with creative programs and centerpieces for the Earth Hour observance.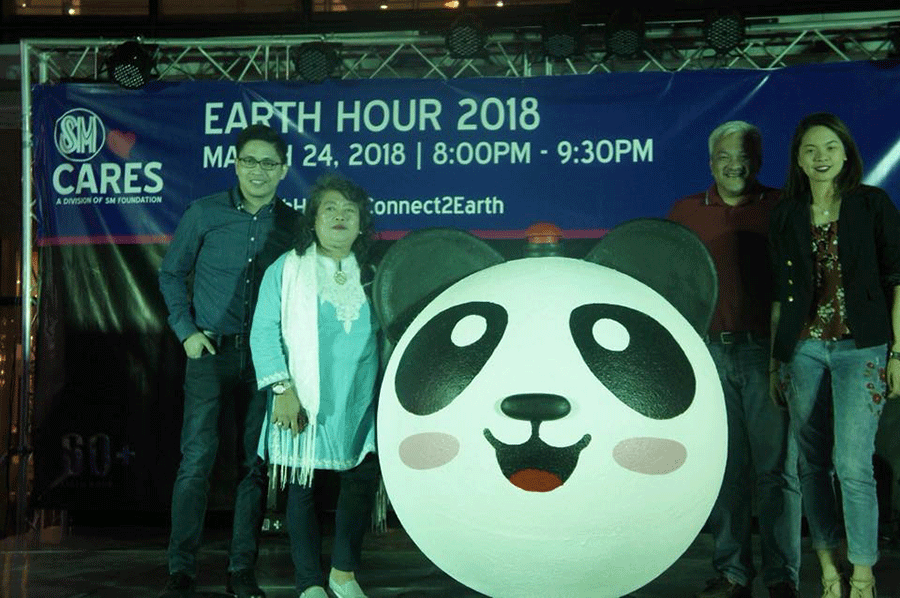 SM City Clark Earth Hour Panda concept with Angeles City Councilors Pogi Lazatin, Amos Rivera, Environmental Advocate Cecil Yumul and SM Clark Mall Manager Andrea Madlangbayan join the observance of the earth hour last night, March 24, 2018 at The Meeting Place, SM City Clark. Lazatin has been pushing for legislative measures to conserve the environment. –PR & JP Manalang Images[/caption]
At SM City Clark, pandas were illuminated at the mall's event center as the lights were switched off by mall manager Andrea Madlangbayan, Angeles City Councilors Amos Rivera and Carmelo "Pogi" Lazatin Jr., and environment advocate Cecille Yumul.
The mall's neighbor hotel, Park Inn by Radisson Clark, also joined the Earth Hour observance by switching off non-essential lights, led by its general manager Zenaida Alcantara.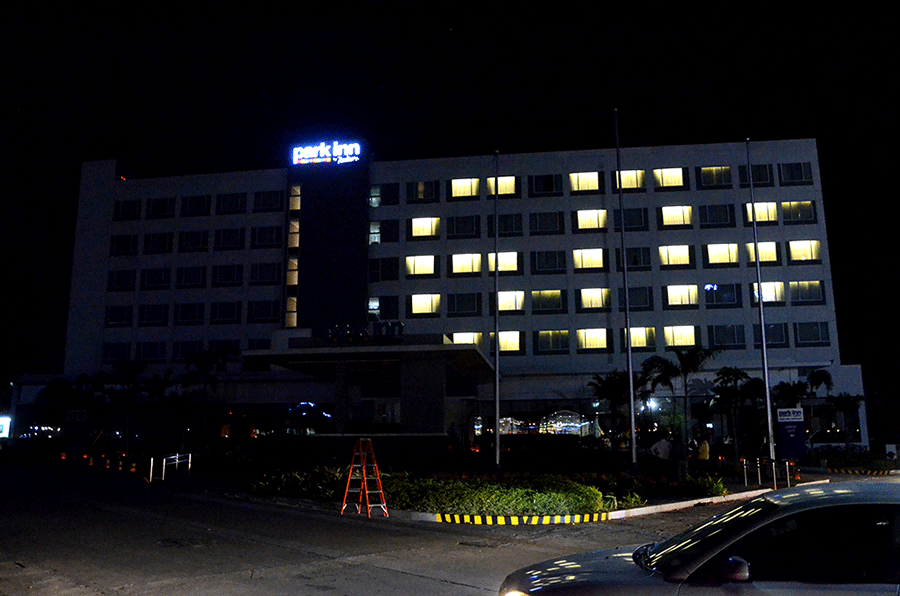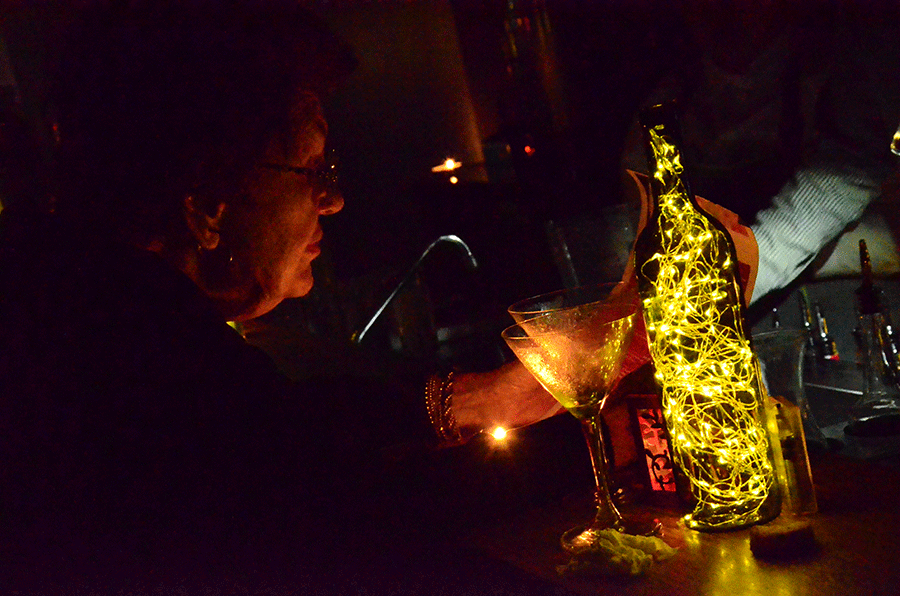 SM City Pampanga's centerpiece for this year was a 60+ sign out of glow-in-the-dark water bonsai.
The ceremonial switch off was led by Director General of the Film Academy of the Philippines and Actor Leo Martinez along with SM City Pampanga Assistant Mall Manager Raquel Chua, Provincial Environment Monitoring Officer DENR-III Engr. Rey Garcia, and Project Evaluation Assistant DENR-III Cecil Pascual.
In his speech, Martinez urged every household to participate in earth hour to combat climate change. Every individual, he said, must clean their surroundings and maintain clean air inside the house by planting bonsai for a healthy environment.
At SM City San Fernando Downtown, a glow-in-the-dark WiFi signal symbol lit up as lights were switched off by mall manager Aaron Montenegro, City of San Fernando councilor BJ Lagman and Mutya ning Kalikasan Jackie Garcia.


At SM City Olongapo, the ceremonial switching off of lights was headed by assistant mall manager Ana Azucena, SBMA chairperson and administrator Amy Eisma, city councilors Winnie Bundang Ortiz and Eduardo Piano with Munting Mutya and Mutya ng Olongapo winners and event partner JCI.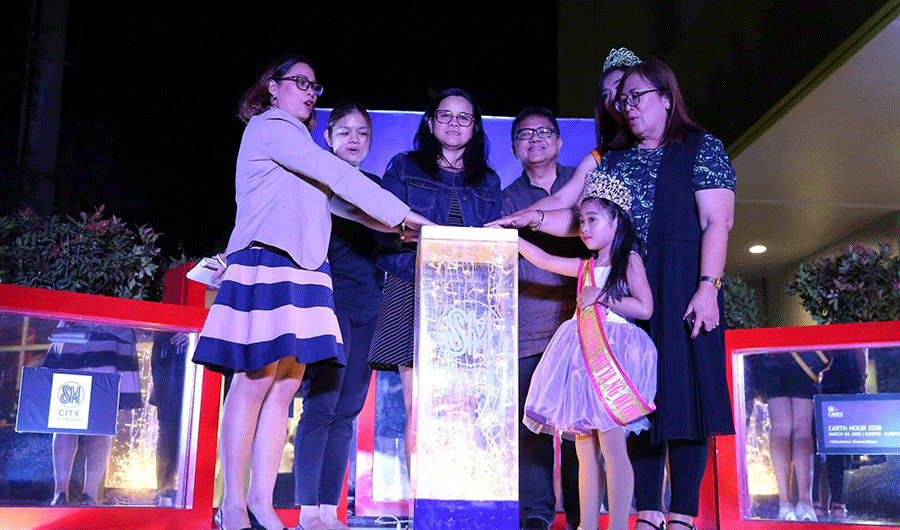 As lights were switched off, infinity mirrors made from parallel mirrors which create a series of smaller reflections that appear to recede into an infinite distance lit up the mall.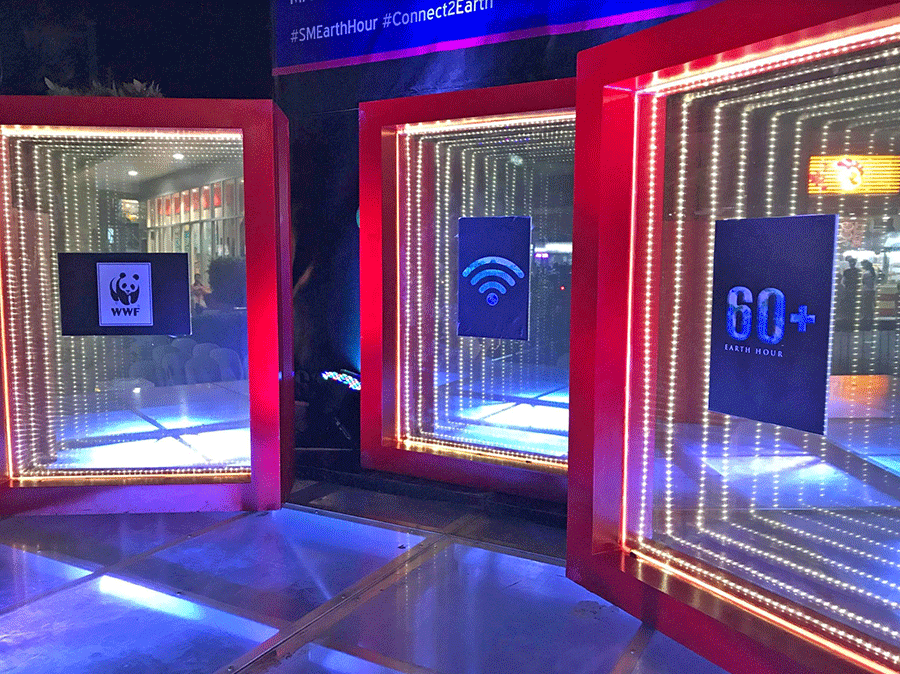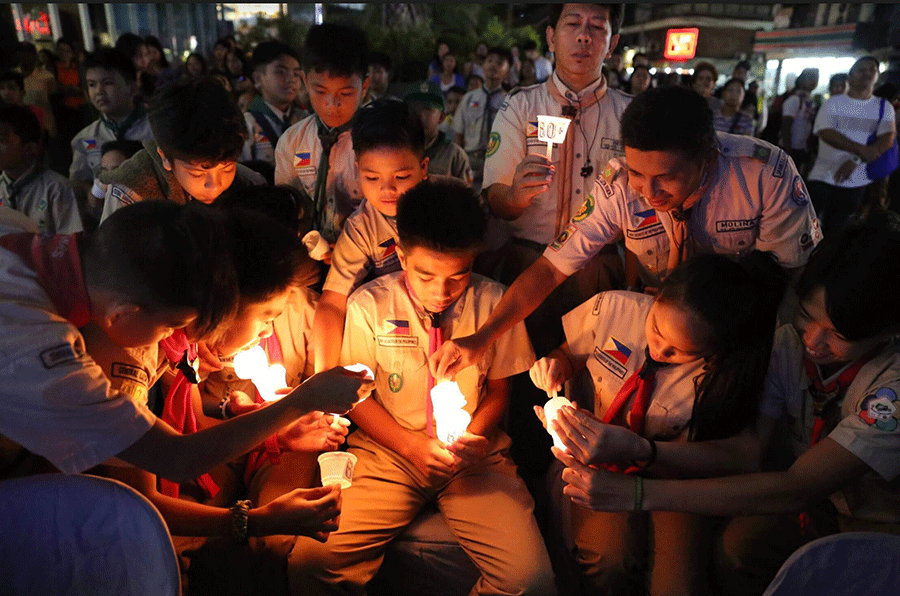 Inspired by nature, field of solar powered light installation made of bamboo, recycled cables and light- emitting diode or LED bulbs brightened up SM City Marilao's front garden. The mall featured the creative use of light art and sustainable technology for Earth Hour to evoke awareness on climate change and to provide an imaginative focal point on recycling as well as environmental protection. The hundred blooms were complemented by four-feet tall illuminated dandelions which are all solar powered. Representing magic garden, the sustainable installation offers guests the opportunity to enjoy not only the beauty of nature but also to connect and experience it in a unique and mesmerizing way.
"Earth Hour should not just a one-time, big-time, once-a-year event. Our Earth Hour should be every hour, every day," SM City San Jose Del Monte assistant mall manager Nelson Lopez said.
Reinforcing SM City San Jose Del Monte's call for action to recycle and reduce waste consumption, hundreds of household tin cans were repurposed into lanterns. Tiny holes in tin can lanterns created patterns of flowers, trees, animals and sea creatures that reminded the audience of conservation. It also showed how simple gestures can help save the environment.
At SM City Baliwag, a 16-feet glow-in-the-dark string art installation reminded the community of how things on Earth are interconnected.
"Because all of us share one home and one planet, understanding interconnectedness is one of the keys in solving Earth's pressing challenges," mall manager Andrew Cristobal said adding that concerted efforts in saving the environment are needed to bring significant and positive change to the Earth.
Meanwhile, a mural of candles depicting the Earth Hour and World Wildlife Fund Logo was lit in the foreground of SM Center Pulilan. Participants in the event also shown their commitment to save the planet through a "Pledge for the Environment" led by SM City Pulilan's assistant mall Manager Apple De Leon.
On top of the hourly lights-off campaign every year, SM Supermalls has long focused on energy efficiency and sustainable practices such as water conservation, solid waste management and air quality projects including SM Cares environmental programs through education and awareness. Regular Clean-up Drives and Trash to Cash activities are likewise conducted to involve the community in saving the earth.
Earth Hour 2018 shifts its focus by aiming to raise awareness on the crucial importance of biodiversity as a viable resource link that families, communities, nations, and future generation all depend upon. As the movement connects people to the earth, Earth Hour hopes to jump-start conversations on how people can conserve and preserve their own diversity and inspire actions on healthy forests, plastic-free oceans, wildlife conservation and sustainable business.
Over the years, all 70 SM malls all over the Philippines; 7 malls in China, 5 SMDC Residences and the rest of the world annually takes part on the leap to change climate change, with the synchronized switching off of lights at exactly 8:30 in the evening for one hour and is going beyond. After the lights go back, SM's effort doesn't stop there as it continues efforts to help save the environment with activities like Tree Planting, Trash to Cash every first Friday and Saturday of the month and the continuous use of ECO-bags in shopping among others.
Earth Hour started in 2007 at Sydney, Australia when 2.2 million individuals and more than 2,000 businesses turned off their lights off for one hour to take a stand against climate change. Only a year later, Earth Hour had become a global sustainability movement with more than 50 million people across 35 countries participating. In the Philippines, the movement to promote sustainable consumption spread to over 1,600 cities, town and villages pledged participation in 2010 and over 15 million Filipinos participated in the event. –Story by Cha Cayabyab & Marna Dagumboy- Del Rosario