The City Government of San Fernando headed by Mayor Edwin "Edsa" Santiago conducted 'Talakayan sa Villa" in Essel Park Subdivision, Brgy Telabastagan over the weekend.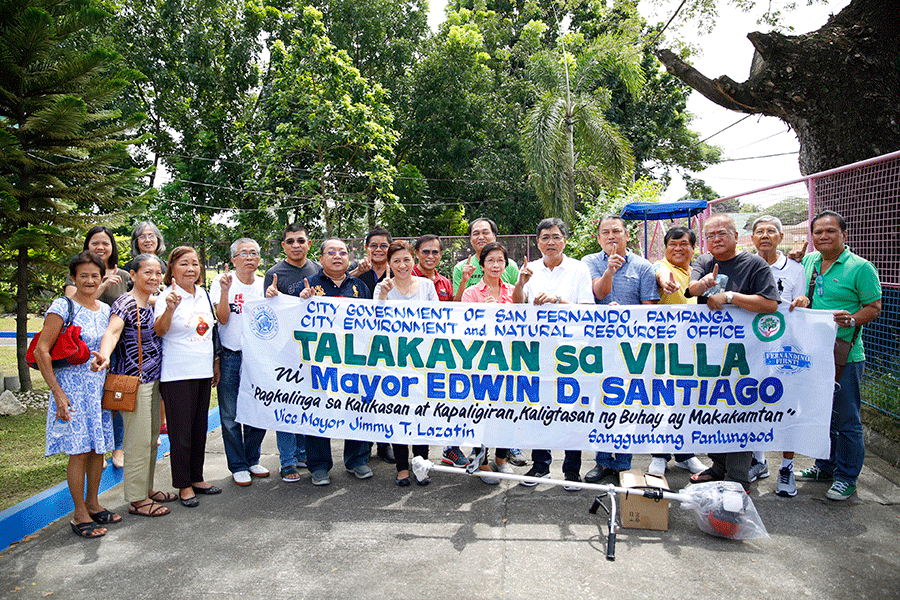 Santiago discussed the concept of the new San Fernando and urged everyone to participate in the city's plans and programs to achieve sustainable development. While the City Environment and Natural Resources Office discussed the importance of proper waste segregation.
A free anti-rabies vaccination for dogs was also conducted by the City Agriculture and Veterinary Office, facilitated by City Veterinarian Dr. Ryan Paul Manlapaz.
Meanwhile, Santiago together with CENR Officer Engr. Anele David and Brgy Captain Elmer Manguera turned-over a tri-bike and grass cutter to the residents of Essel Park Subdivision to help maintain cleanliness in their subdivision.