Grade 3 Public School Teacher Rizalina R. Nacpil joins the roster of the 2022 Outstanding Public Officials and Employees Dangal ng Bayan Awardees administrated by the Civil Service Commission as part of its Annual Honor Awards Program.
CSC Chairperson Atty. Karlo A.B. Nograles announced the list of the national winners as deliberated and approved by the Committee on Outstanding Public Officials and Employees Dangal ng Bayan Award through CSC Memorandum Circular No. 15 s.2022.
Teacher Riza, as fondly called by her learners at San Manuel Elementary School in Tarlac City, initiated an informal gift-giving program in 2015 starting with a very meager budget. Not until the year 2019 that she formalized the said gift-giving program and named it Project Kaagapay Mo Scholarship and Charity Programsthrough the help of her friends who support and believe in her advocacy. The said scholarship program, which previously benefited only one school, is now being implemented in three other schools in Tarlac Province.
Her service did not end with the aforementioned programs because as she assumed her teaching station in Tarlac City, she expanded her community linkages and became a volunteer coordinator of the Rise and Rebuild International Foundation for its program to feed the hungry and alleviate malnourishment through donating Green House Projects and Nutrition Buildings both made of pure bricks while supplying fresh vegetables on a daily basis, encouraging urban gardening to augment the school and communities' feeding programs. Through her efforts of volunteer coordination, she was able to help in providing Nutrition Centers with a complete kitchenware package and daily supply of fresh vegetables which resulted in a decrease in malnutrition, an increase in attendance and participation, and an increase in stakeholders' participation.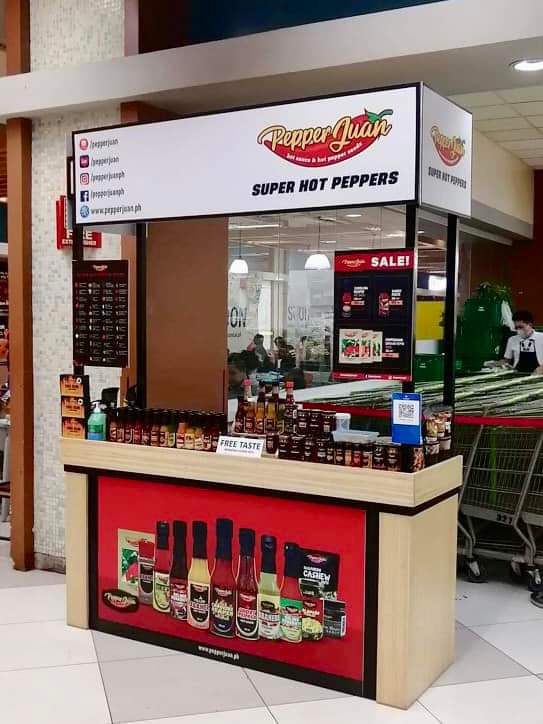 Little did Teacher Riza know that despite her efforts in keeping her community services private, she would be rewarded with the blessing of being one of the National CSC Dangal ng Bayan Awardees.
"I never thought I would go this far.  I just follow the dictates of my heart.  I know the feeling when you don't have enough money you needed to work part-time or do some laundry or iron clothes or do some other house chores for other people in exchange for some money to continue with your education.  So, when I witnessed life's difficulty among the learners in the province, I told myself I needed to do something I started with a simple gift-giving program.  I felt the need of helping more learners but I realized I couldn't do it alone, so I tapped a few friends to help me. When it was time for me to go back to the city, I promised to continue my community service journey though I would be miles afar. If only each financially capable person would adopt one less fortunate child to formally educate him/her, this world would be a better place because I think the best way to alleviate people from poverty is through education and self-reliance as what the Chinese proverb says, when you give man a fish, he will eat a single meal but if you teach him how to fish, he will eat all his life," Teacher Riza shares enthusiastically.
Aside from the community services she continuously renders at present, her exemplary service is greatly felt through the various educational advocacies and outcomes of her programs for the students of San Manuel Elementary School. Being its School Paper Adviser (SPA) from 2016 onwards, her advocacies were continuously reflected in the school papers the school has published and highlighted the school's young journalist's works.
The said school paper promoted an awareness campaign, and a call to act on the issues that have arisen due to the pandemic such for example fear of vaccination, SPED, reading, education and underemployment concerns, COVID-19 awareness and prevention, depression, discrimination, climate change and the likes. With this leadership also, she was able to train young minds in writing and desktop publishing which has confidently prepared them for the competitive ICT world of high school life. The school paper received recognition as the second-best in the entire division bringing home top places in almost all categories.
Through the reading intervention project she initiated at San Jose Elementary School in 2021, the number of non-readers in the said school saw a decrease by 65%, which is 5% higher than the expected output based on the school's Annual Implementation Plan (AIP). The impact of this reading intervention reached DepEd Region III and was published in its Region Wide Newsletter.
Teacher Riza also served as a writer, layout artist, illustrator, and content creator of supplementary learning materials in S.Y. 2020-2021 which were used by the learners in the division level during the pandemic school years. She was also awarded as Outstanding Educator in sharing teaching strategies in Edukasyon sa Pagpapakatao in 2022 by the Unesco-Apnieve Philippines, Asia Pacific Network for International Education and Values Education and was hailed as an Outstanding Teacher on October 3, 2022, for her committed service in the attainment of the Vision, Mission, and Core Values of the Department of Education in Tarlac City Schools Division before she made it to the CSC Dangal ng Bayan National Awards.
"I am just an instrument here. The true heroes are my friends who give without expecting anything in return, my colleagues, and my DepEd superiors who gave and continuously gave me ample opportunity to grow and serve to develop my potential. I want to send a message of hope. That despite life's uncertainty and unfairness, there are people who are willing to support and help as our Scholarship and Charity programs were named after…"Kaagapay Mo" which means, help-meet. We just need to trust and continue believing in the effort because efforts bring forth blessings. I am always grateful that although I am just an ordinary teacher and despite my areas for improvement, I was able to help, inspire and touch lives.
Teacher Riza is a wife to Ramon D. Nacpil and a mother of four, Monrizch Teancum, Verlann Teomner, Franz Gideon, and Marife. She is a daughter to Rolando Ramos and Edricina Dela Cruz-Ramos and a firstborn sister to Racquel Ramos-Decena, Rose Ann Ramos-Polintan, and Regina Sol Ramos-Bacallo.
According to the CSC, the Dangal ng Bayan Award is conferred to an individual for the performance of an extraordinary act or public service and consistent demonstration of exemplary ethical behavior based on observance of the eight norms of conduct provided under Republic Act No. 6713 or the Code of Conduct and Ethical Standards for Public Officials and Employees.
The annual Search for Outstanding Government Workers is part of the Commission's Honor Awards Program (HAP). It aims to strengthen the merit and rewards system in the civil service by recognizing and honoring government officials and employees for their outstanding contributions and achievements in the delivery of public service.

Chairperson Nograles emphasized the significance of the awards program. "Sa pamamagitan ng HAP ay hindi lamang kinikilala ang mga natatanging kawani ng gobyerno at ang kanilang mga hindi matutumbasang serbisyo, kundi ang programang ito ay nagiging daan rin sa mas malalim pang layuning i-champion ang husay, integridad, at dangal sa burukrasya upang mas marami pa ang mapagsilbihan."

He added, "Ang panalo ng ating mga lingkod bayan ay panalo rin ng mas marami pang Pilipino."