It is common knowledge for almost all Filipinos that if you are Kapampangan or a native from Pampanga, then you are naturally a good cook.
Kapampangan Food Festival proves this reliable as variety of native Filipino and Kapampangan dishes were showcased by Kapampangan chefs as part of the weeklong celebration of the 446th Aldo Ning Kapampangan or Pampanga Day.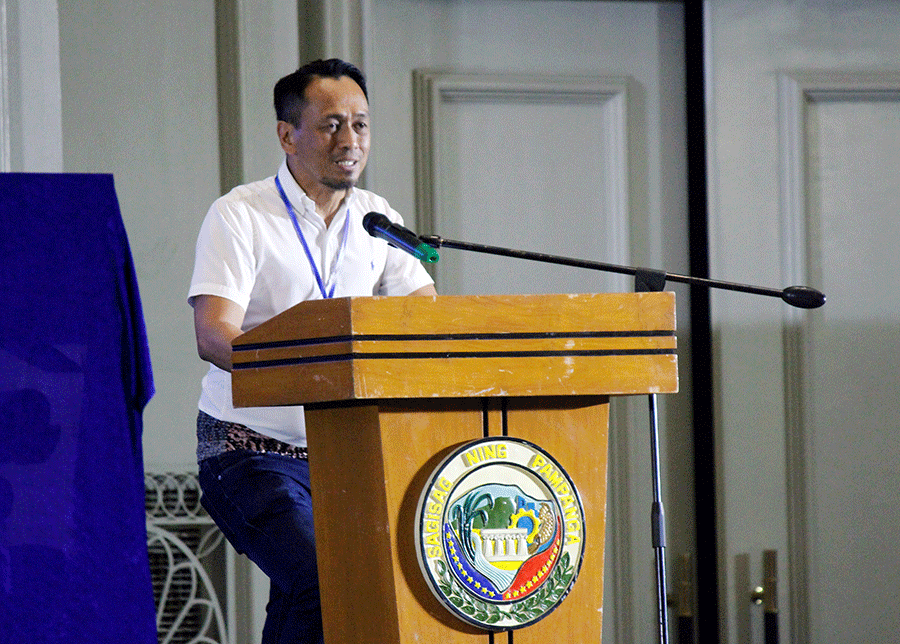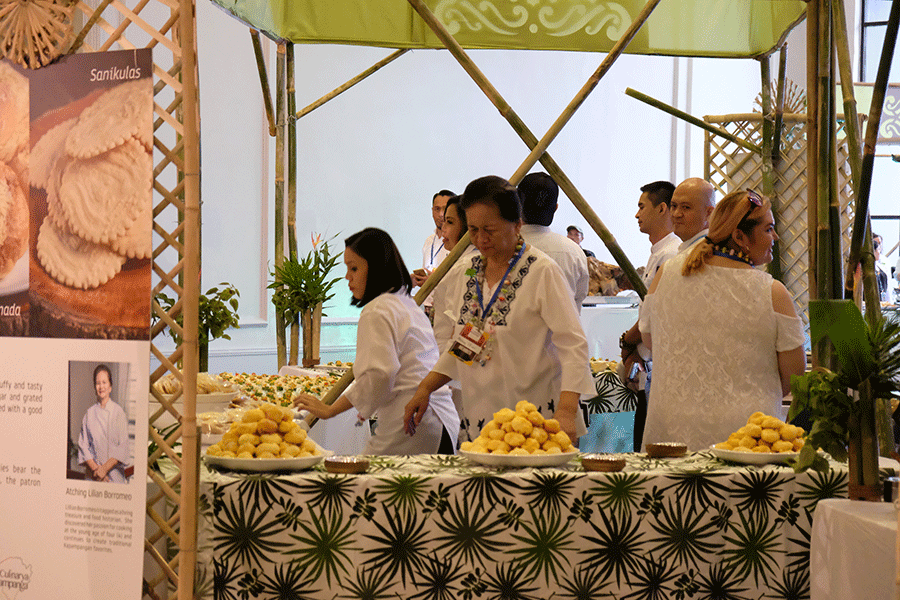 The food fest featured main courses such as Pork Belly Bringhe, Kilayin, Morcon, Maya-Maya Mayonesa, Chicken Galantina, Camaro Taco, Relyenong Batute, Pindang Damulag, Pancit Luglug, Asadong Dila, and Kalderetang Kambing.
These native dishes were prepared by chefs of Culinarya Pampanga who had the honor of serving their Kapampangan culinary signatures to President Rodrigo Duterte and other invited guests last Thursday.
Culinarya Pampanga is a network of chefs and restaurateurs from Pampanga who are committed to preserve, promote, and pass on the culinary traditions of their province and the Philippines through research, constant education and training. Members include Rosauro del Rosario, Howard Dizon, Roberto Sagmit, Claude Tayag, and Lilian Borromeo.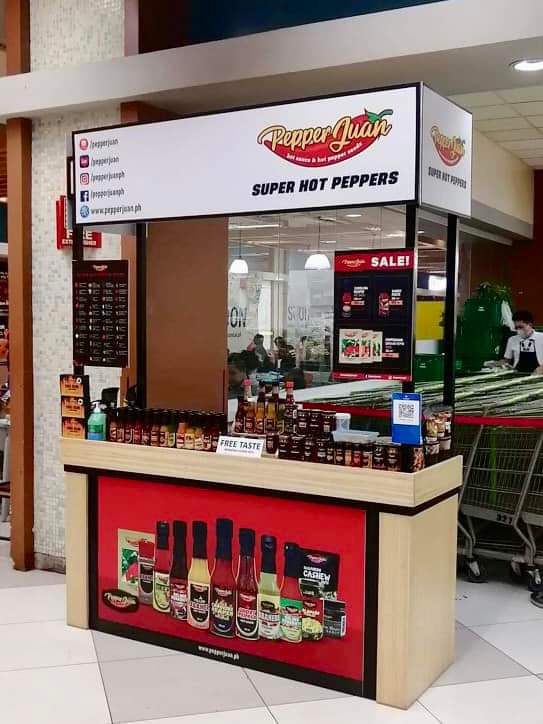 Kapampangan cuisine is said to be noticeably different from that of other groups in the Philippines especially that deep in its historical roots, Spanish friars and sailors taught Kapampangans the basics of Spanish cooking which is why Pampanga is dubbed as the Culinary Capital of the Philippines.
Borromeo, who is tagged as a living treasure and food historian, adds truth to this.
"The character of Kapampangans, like me, we consider ourselves 'mayabang' (proud). Why? Because we want the best ingredients, we want our food to be the best so if we think it's already delicious, we still find more ways to make it more delicious," Borromeo said.
She added that unyielding faith and dedication are the characteristics they possess that makes Kapampangan dishes stand out not just in the country but across the world.
During the food festival, Borromeo exhibited pastries her signature ensaymada and sanikulas which is a handmade cookie that bears the stamp of St. Nicholas, the patron saint of bakers.
Another culinary expert present in the event was Sagmit, the executive chef of Century Hotel in Angeles City and who is also involved in other major restaurants such as Encore Banquet Hall, Casino on Deck, and Peking House.
The chef exhibited his version of Relyenong Batute, deep-fried frog legs stuffed with ground pork meat and vegetables.
Guests from other provinces as well as foreign nationals who are not familiar with frog meat tasted the dish which they critiqued as similar to chicken meat or even better.
Chef Bong encourages Filipinos to familiarize themselves with this kind of meat instead of resorting to other culinary dishes outside the country.
He also advised aspiring cooks and amateur chefs to look back into the history of traditional cuisines before indulging into new recipes.
"If you want to experiment with these types of recipe, try making the original one first. Knowing how to make it the old way is one of the keys of reinventing or stretching the old recipes into a new one," he said.
One of the beloved Kapampangan dishes exhibited in the festival is the Pork Belly Bringhe, a recipe by chef Del Rosario.
Bringhe is a Kapampangan favorite made from glutinous rice, coconut milk, potatoes, carrots, and ginger. But instead of the usual chicken meat, chef Sau added a twist to the recipe by stuffing it with pork meat, thus calling it Pork Belly Bringhe.
"It (Kapampangan way of cooking) is very different. Because it is very diverse, even in every part of Pampanga we have different pick on Kapapampangan food," he said.
"The good thing is food evolves even the methods of cooking evolve. I think the combination of the modern and traditional method of cooking makes it stand out. Nothing is better, nothing is worse, it just complements," chef Sau added. (CLJD/MJSD-PIA 3)Mar Jay S. Delas Alas