ANGELES CITY- With almost 2,000 Angeleño senior citizens attending this city's Elderly Week observance, the Office for Senior Citizens Affairs (OSCA) has tagged this year's celebration as the biggest in the city's history.
OSCA Head Gloria Tanhueco said, on Wednesday, that the overwhelming number of attendees is a representation of the active senior citizens (SC) organizations in the 33 villages of the city.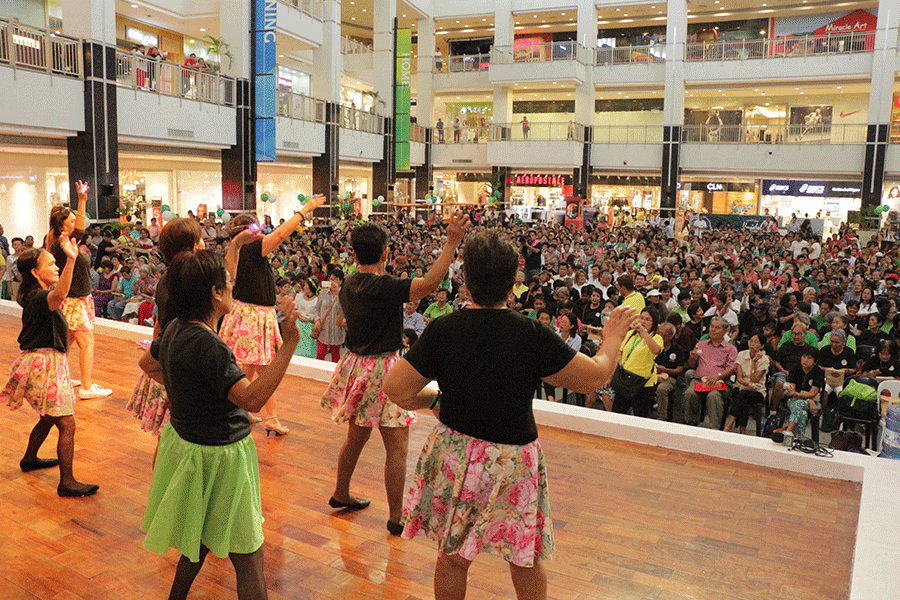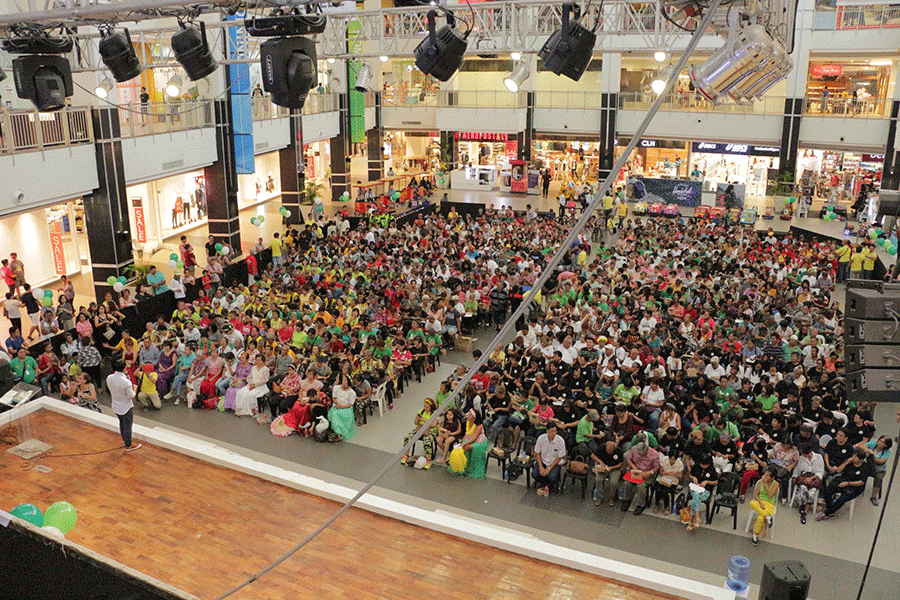 Tanhueco added that the crowd manifests "the ​senior citizens' participation in community building" which vividly reflects this year's theme "Pagkilala sa Kakayahan, Ambag at Paglahok ng Nakatatanda sa Lipunan".
"The crowd shows how we are successful at gathering all our senior citizens. After all, OSCA has been committed to reminding them and their families of the rights and privileges stated by the law," Tanhueco added.
Song and dance presentations were rendered by all the participating organizations in the program. A raffle draw brought even more enjoyment to the SCs.
For his part, Mayor Edgardo Pamintuan vowed to sustain implementing programs and projects that will benefit the elderly sector in the city.
"We are living in an age that is entirely different to what our elderl
​y​
have lived in. We give salute to our senior citizens for without them, the city would have not propelled to the development it experiences today," said Mayor Pamintuan.
Since 2010, the OSCA under the leadership of Mayor Pamintuan has distributed a total of 39,300 senior citizens identification cards (IDs) and booklets which orients them and their families of the benefits they are entitled to.
In 2012, the office institutionalized the OSCA database of all senior citizens in the city, and the modernization of the senior citizens ID into PVC type serving their law-stated access to benefits and privileges.
Aside from barangay-based SC associations, the city has three existing OSCA headquarters located at the City Hall, in Barangay Pampang and one in Robinsons Place Angeles.
In partnership with  MarQuee Mall, the 'Lakas Sigla Para Kina Lolo at Lola', a fitness program intended for the elderlies of the city held every Monday and Wednesday, was sustained and has been serving the said sector for over five years now.
On the other hand, the Sangguniang Panlungsod led by Vice Mayor Bryan Matthew Nepomuceno has been constantly updating the ordinances that concern the SCs such as the Free Cinema Access in all malls in the city, and the monitoring of the 20% discount regulation in all establishments.
The city is also currently processing lifetime PhilHealth membership to more than 5,000 senior citizens.
Gracing the occasion are city councilors Amos Rivera, Alfie Bonifacio, Edgardo Pamintuan Jr., Alexander Indiongco, Joseph Ponce, Jae Vincent Flores, Jericho Aguas, Dan Lacson and Carmelo Lazatin Jr.