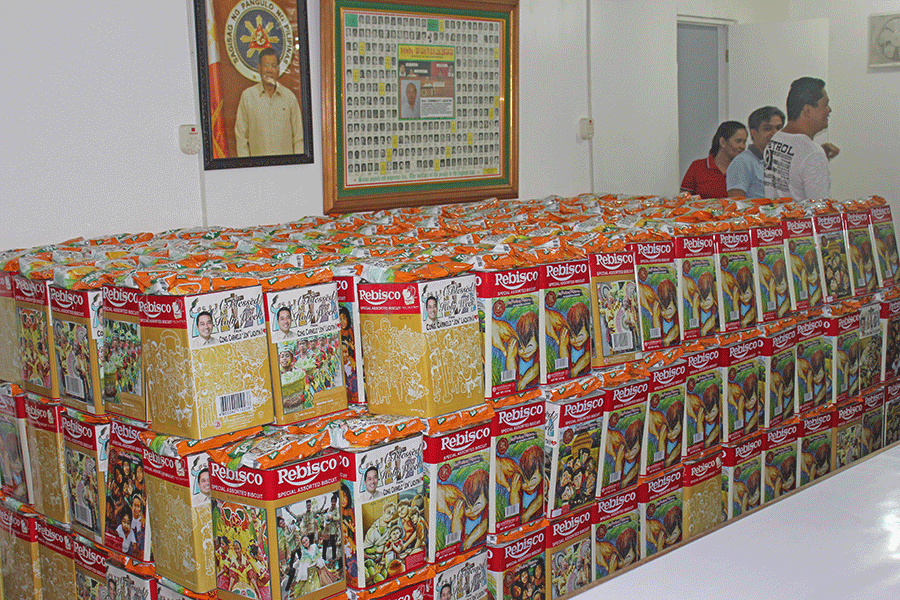 ANGELES CITY – The illustrious former Pampanga governor, assemblyman and Angeles mayor Rafael "Tang Feleng" Lazatin started it several decades ago.
Today, it has become a family tradition with the new generations of the Lazatin clan threading the noble Lent practice.
Pampanga residents still vividly remember the generosity and helping hands of the revered "Tang Feleng" every Holy Week. Penitents then passing by the family-owned Lazatin Vinegar Plant were given hard-boiled eggs and cold water to replenish their much-needed energy – the tired flagellants would then proceed to the sprawling Lazatin estate in Barangay San Jose in this city to take a refreshing bath after the grueling self-sacrifice.
For years, the pioneering habit of serving the penitents turned into a permanent feature of the week-long religious event. And for "Tang Feleng", the acknowledged "grand old man of Pampanga politics", the custom should be carried on as a living legacy of the Lazatin family to the community.
True enough, "Tang Feleng's" only son –the former three-term Pampanga First District Rep. Carmelo "Tarzan" Lazatin and Angeles City mayor for nine years – sustained the yearly activity and even expanded it. Yes, "Tarzan" decided to cover all "puni" under his jurisdiction by distributing biscuits and beverages intended for those who will offer sacrifices during the commemoration of Jesus Christ's sacred life.
Not only Cong Tarzan maintained the family tradition, he also aimed for its guaranteed continuation like his father. Indeed even as Cong Tarzan is no longer holding public office, the signature Holy Week activity will remain this year, this time with Cong Tarzan's son – incumbent Pampanga First District Rep. Carmelo "Jon" B. Lazatin II as the prime mover. He is ably supported by Cong Tarzan's other son, Angeles City Councilor Carmelo "Pogi" Lazatin, Jr.
"Itutuloy ang sinimulan", the young Cong. Jon Lazatin enthusiastically said during the distribution of biscuits and beverages coordinated with village leaders before the Holy Week. "Puni" organizers have expressed their appreciation to the Pampanga lawmaker, further convinced they are in "good hands" with the young Lazatins at the helm.
Undeniably, like the proverbial saying "Kung ano ang puno ay siya rin ang bunga", the "Tradisyong Lazatin", without a doubt, will go on even in the years ahead. Cong. Jon, however, emphasized the Lazatin brand of public service does not confine on the Lent activity alone as the District Office is also assisting in the implementation of programs of the various national executive government agencies like in the field of health, education, employment and infrastructure, among others.
Indeed, Lent or no Lent, politics or no politics, the "Tradisyong Lazatin" will continue as promised by the next generation of the prominent political family in Pampanga with the primordial objective of serving the people always.