"Every color gives me life."
Thus said Los Angeles-based Kapampangan artist Anj Capati, who took to the canvas to paint her life's struggles – the pain, challenges, dreams — and her reemergence as a better person as life comes full circle in a faraway land.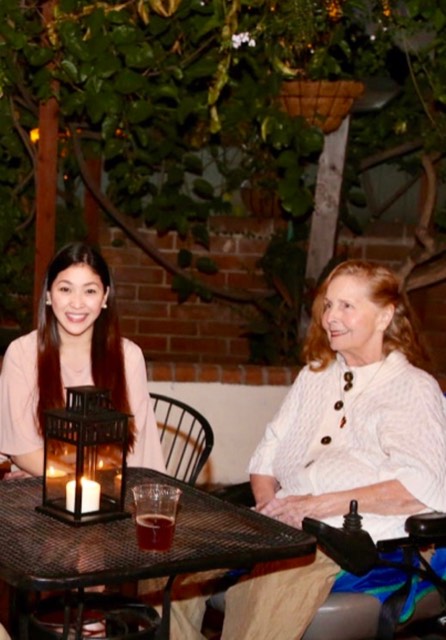 Capati, who hails from Concepcion, Tarlac, achieved academic excellence while studying in the Philippines. She finished her BS Management, Major in Accountancy at the Angeles University Foundation in 2009 although she wanted to become a lawyer. Her innate artistry is largely untapped while she globetrotted as a flight attendant of Qatar Airways for five years and less than a year with Philippine Airlines.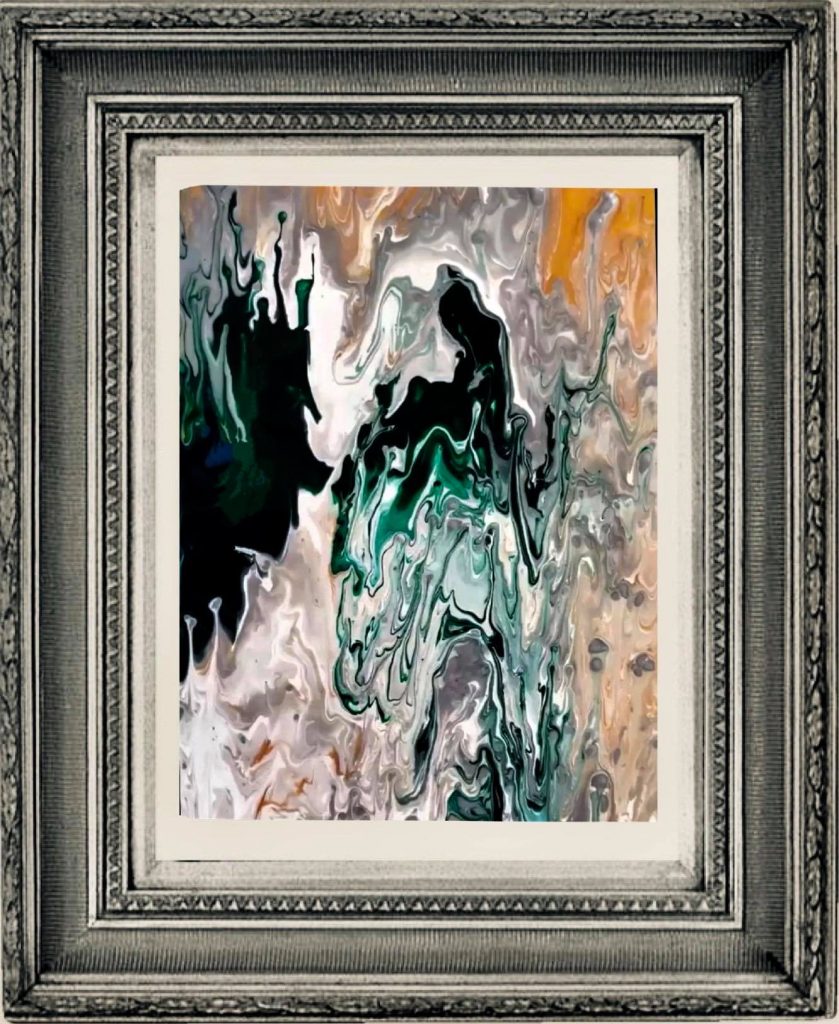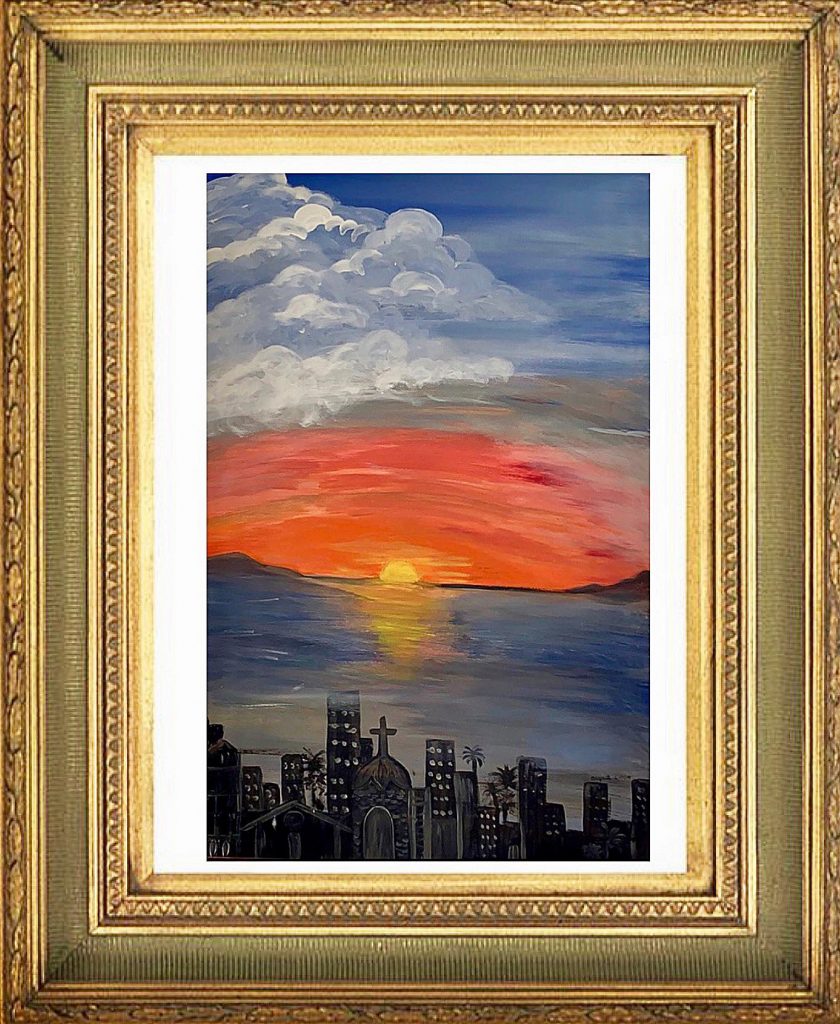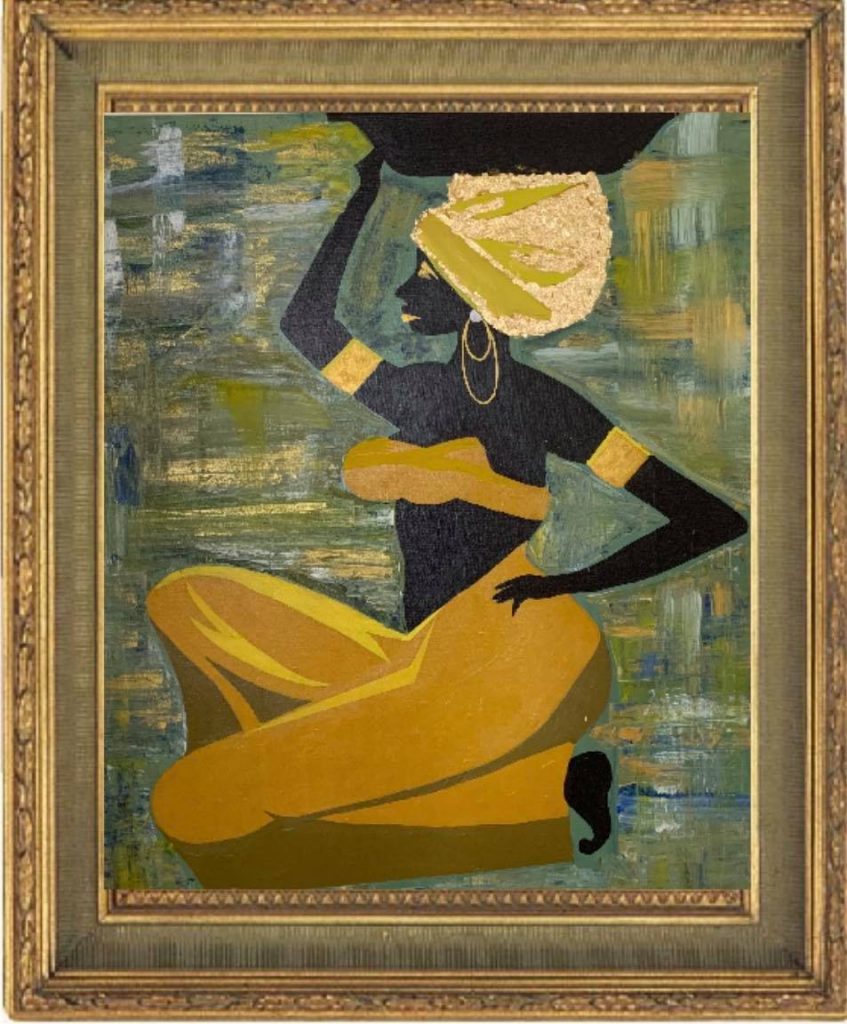 Exposed to various cultures, Capati was accustomed to the fast-paced life of a flight attendant. She has reached the pinnacle of success. But something is amiss in her life and that void soon turned into a depression that prompted her to leave the Philippines to find the elusive peace and contentment that she can't find elsewhere. She arrived in the United States with a heavy heart only with a dream. "I'm so depressed, broken hearted, financially challenged and emotionally battered," said Capati. "Then I wanted to find peace and solitude I can't find it elsewhere. Shopping, no. Food, no."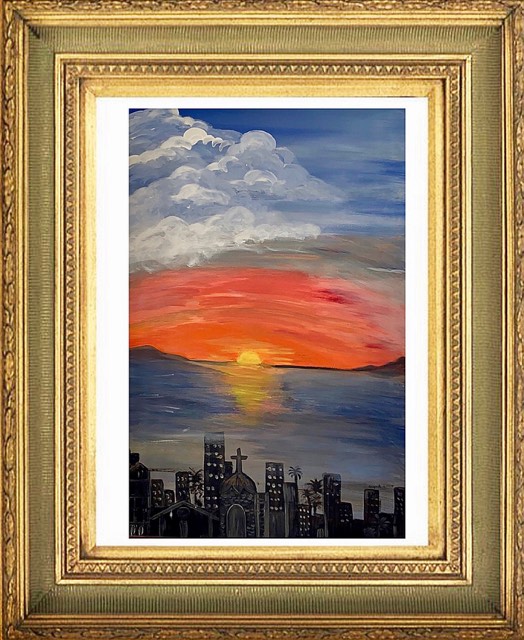 In Los Angeles, Capati struck a friendship with American painter Jennie McInnes, of the famous McInnes architectural firm who designed residences for Hollywood stars like Kevin Costner and George Clooney. When Jennie died of complications from multiple sclerosis, an autoimmune disease, on Thanksgiving Day last year, Capati was devastated.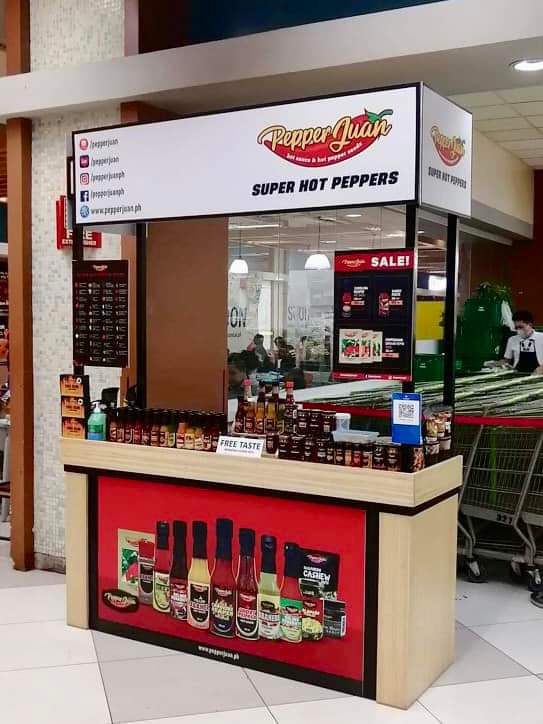 "Just when I thought my life turned 180 degrees, she (Jennie) died," according to Capati.
It was during this time that Capati saw an unfinished painting of Jennie and decided to continue it. While dabbling hues in Jennie's unfinished art piece, Capati "felt that part of me is with her. The rest is history."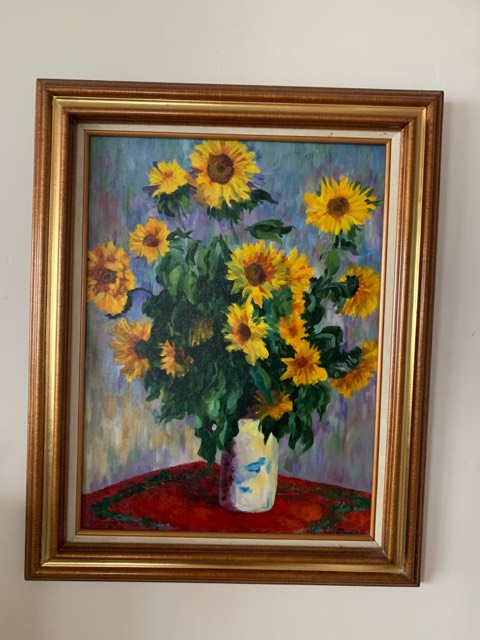 "Painting has become my way to travel to a different dimension and express my emotions and leave them there," said Capati, who is flowing with emotions with her art pieces. Each one tells a story.
When asked what is the story behind her piece "Faded Dream", Capati said: "When you look at it closely, it's depressing. But it's meant to be, hence, the "Faded Dream" title. A girl sees herself wearing a beautifully made dress which signifies a lot of things — could be a career or lifelong dream of wanting to do something she desires since childhood. But due to the dark and vague background, she's keeping that dream behind her. So many abysmal events in her life. Her surroundings is overpowering her. The heavy strokes margin strong emotions to be what she wants to be, the desire to achieve it despite the negative events of her life. The light strokes that make the dress look like being flown away by the wind, means she's finally letting go. Something happened that is why she did not pursue it, but also symbolizes victory. Even without pursuing her dream, she became someone else. Better."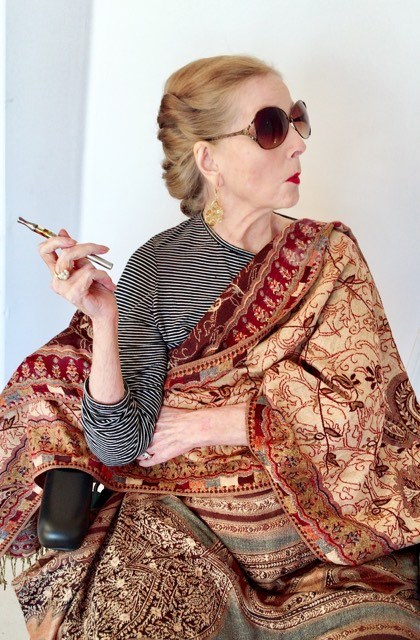 Capati's art pieces delve on women and flowers. "I express my feminism through it."
Capati who is now studying Interior Design at the New York Institute of Art and Design is currently working for the same architectural firm of the McInnes family.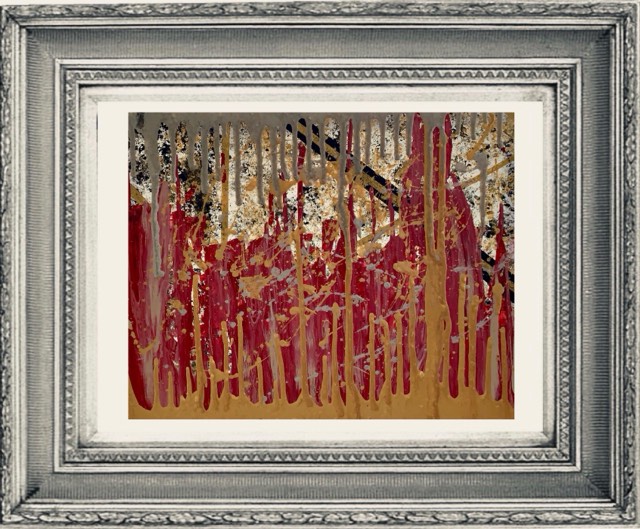 On her craft, Capati said "every stroke is like (a) step on a bush, on ice or rocks, on water etc."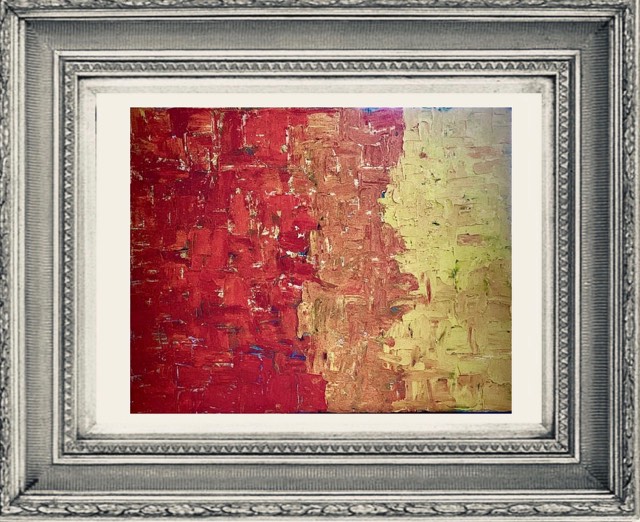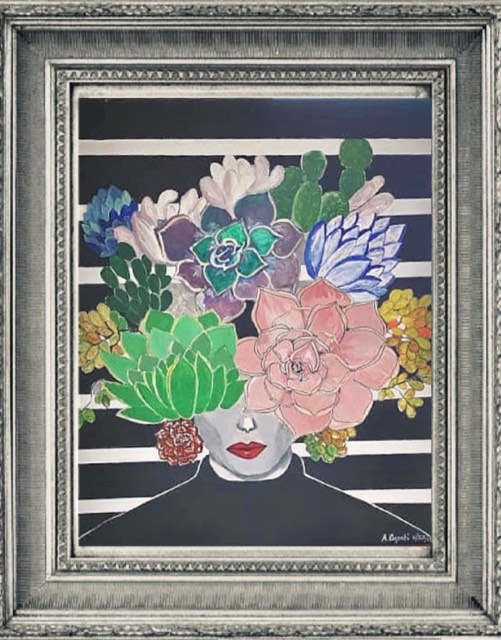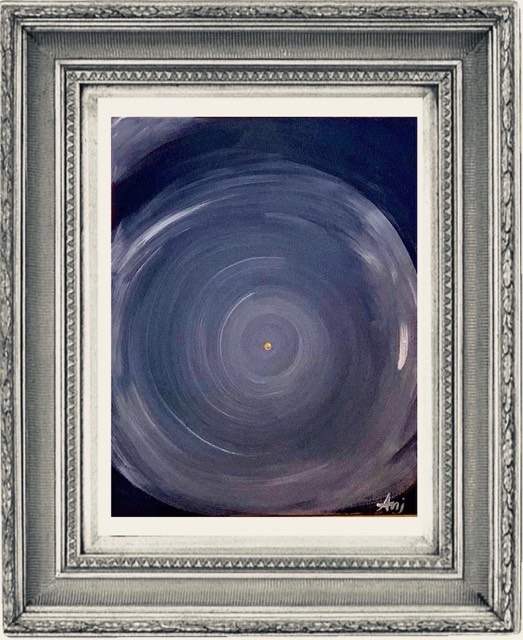 "Never stop exploring. Never draw the line in discovering yourself. You are limitless until you tell yourself you're not," said Capati.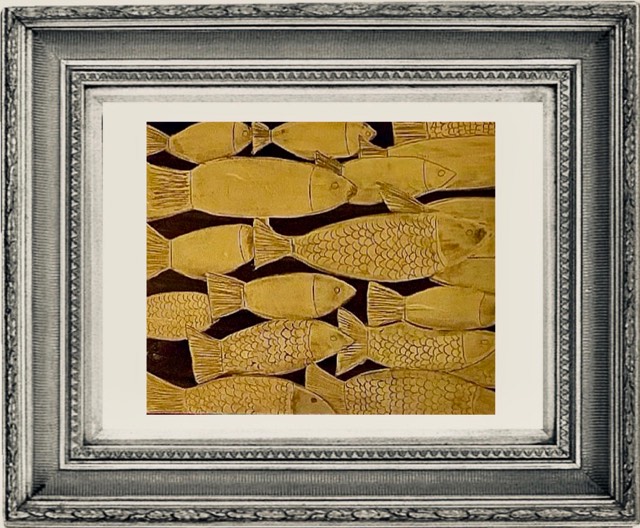 Take it from Capati who rose from her pain and struggles like the proverbial Phoenix rising from the ashes to finally emerge a better person. "I want to be an inspiration to many who like me experienced pain not to give up. There's gold in every adversity."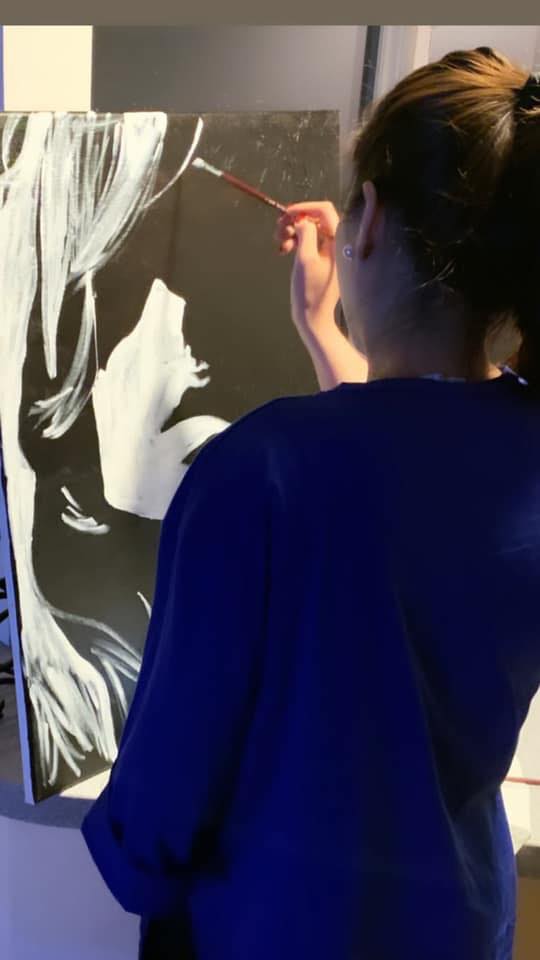 "For my part I know nothing with any certainty, but the sight of the stars makes me dream." – Vincent Van Gogh