8
ANGELES CITY – Angeles City Vice Mayor Ma. Vicenta "Vicky" Vega-Cabigting said mayoralty aspirant and incumbent City Councilor Amos Rivera was lying on his claims that he has not been allowed to have his own support staff at the City Council.
"Maglaram ya," Vega-Cabigting said, "It's not true that he hasn't been allowed to have his support staff. In fact, he has three casual staff under the payroll of the Sanggunian."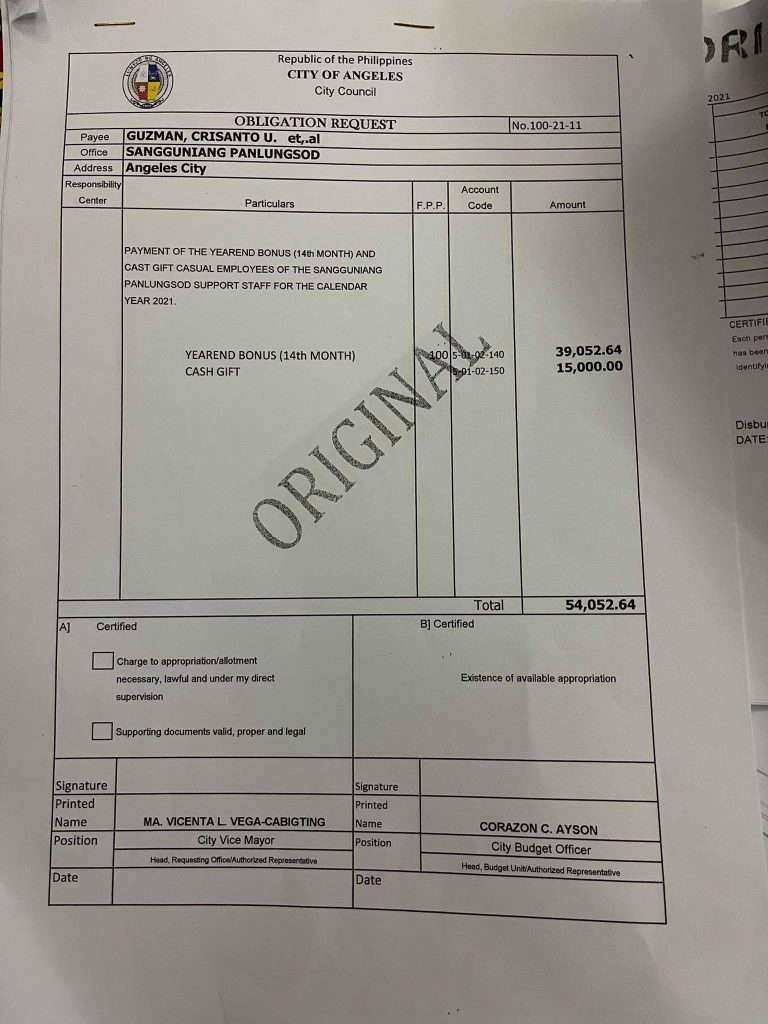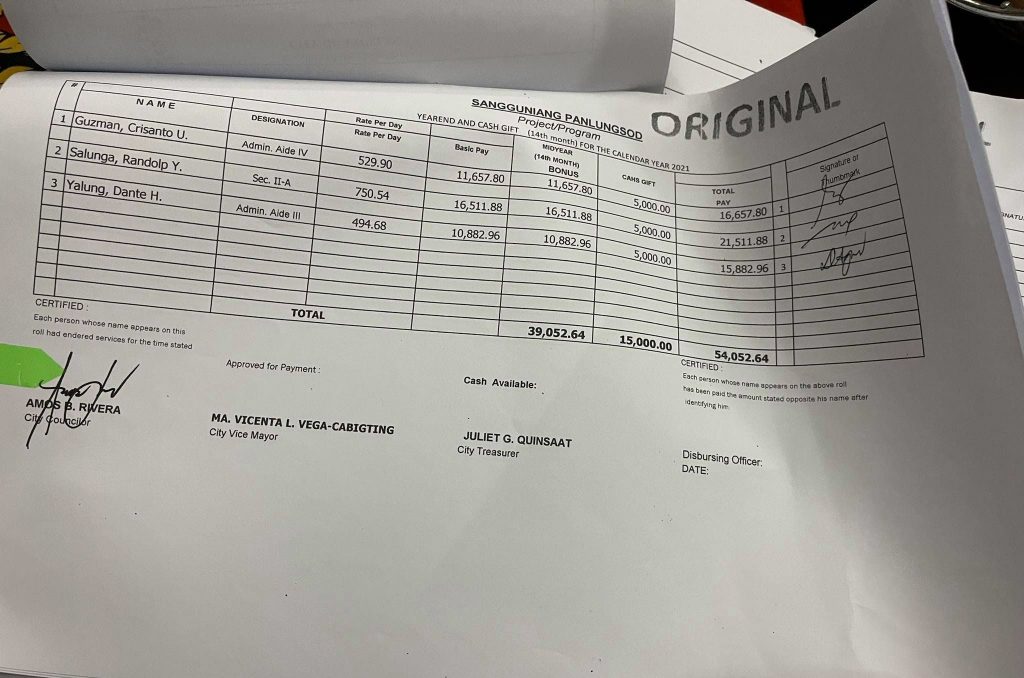 Vega-Cabigting showed original documents submitted by Rivera's staff for the payment of their Year-End Bonus to be released on November 15. The documents bear the wet signature of Rivera himself.
According to Vega-Cabigting, contrary to Rivera's statement, all City Councilors have three Casual staff, all of whom are under the payroll of the Sanggunian.
"He paints himself a victim of politicking with these false claims, but we have documentary evidence that prove otherwise," said Vega-Cabigting.
Vega-Cabigting's assertions come on the heels of Rivera's explanation for the allegations that his office is always closed. On October 28, Rivera had come under fire after several residents from Barangay Anunas aired out their disappointment at being unable to ask for help from him as his offices allegedly remained closed even after multiple visits.
"Karen ngan apulung councilors, aku ing alang staff ngeni. Ali da ku dininan staff ning current administration," Rivera had said.
This is not the first time Rivera stated that he did not have his own support staff. Speaking in an online interview on October 5, Rivera had also lamented that he had not been allowed to have his own staff at the Sangguniang Panlungsod of Angeles City.