28
As it celebrates its first year anniversary, Widus Foundation Inc. (WFI), Widus Hotel and Casino Clark's corporate charity arm, turned over newly rehabilitated public school libraries to San Isidro Elementary School and Justino Sevilla High School on June 19, Tuesday, during the completion of its annual Adopt-a-Library campaign.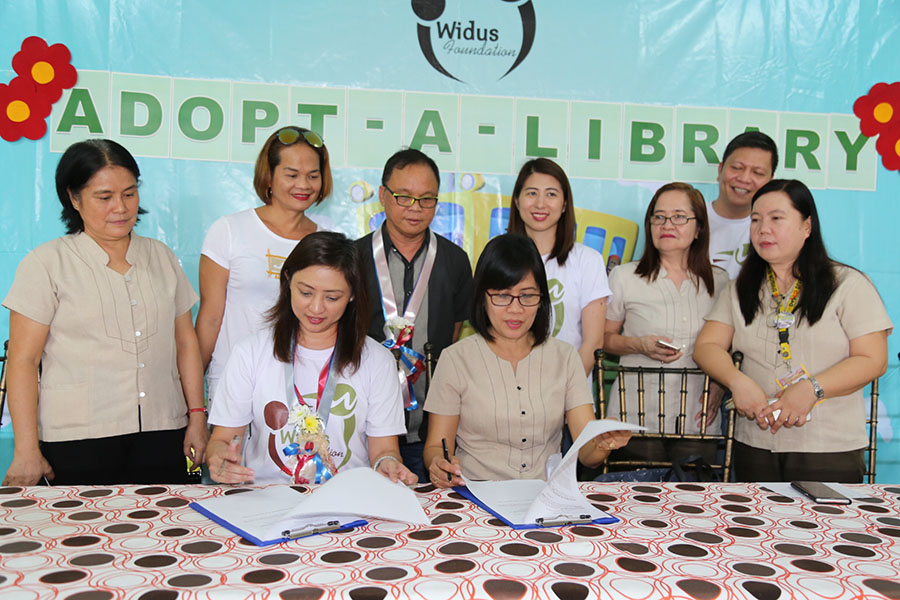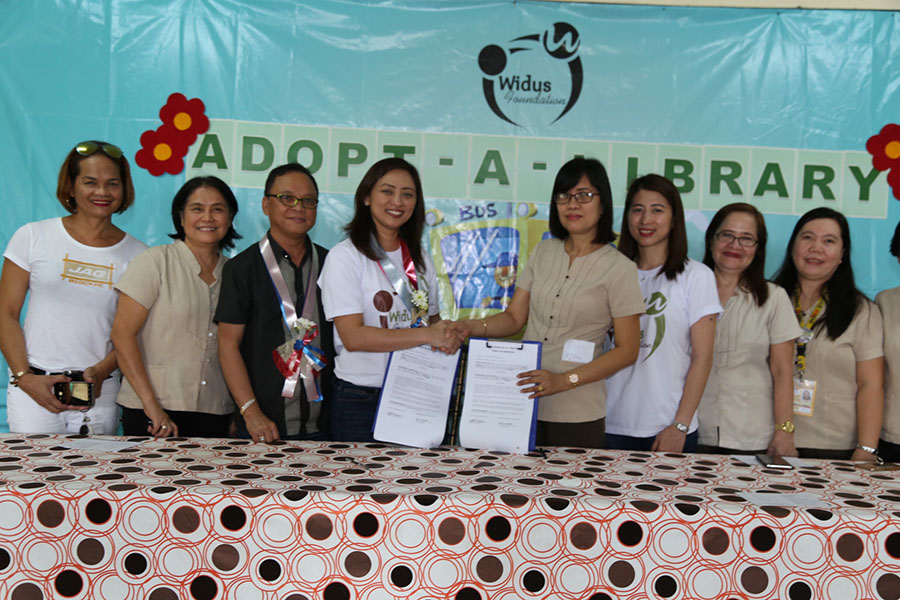 ADOPT A LIBRARY. Widus Foundation Executive Director Agnes Liwanag and Carmina Marzo, assistant principal of Justino Sevilla High School of Arayat sign the deed of donation and deed of acceptance during the inauguration and blessing of the Adopt a Library project of Widus Hotel and Casino. –PHOTOS BY DENG PANGILINAN
The WFI signature project which aims to rebrand, recalibrate, and restore learning spaces by fostering existent and non-existent libraries through rehabilitating, equipping and supplementing existing public school libraries partnered with the Department of Education (DepEd) to determine the most fitting beneficiaries for its signature project.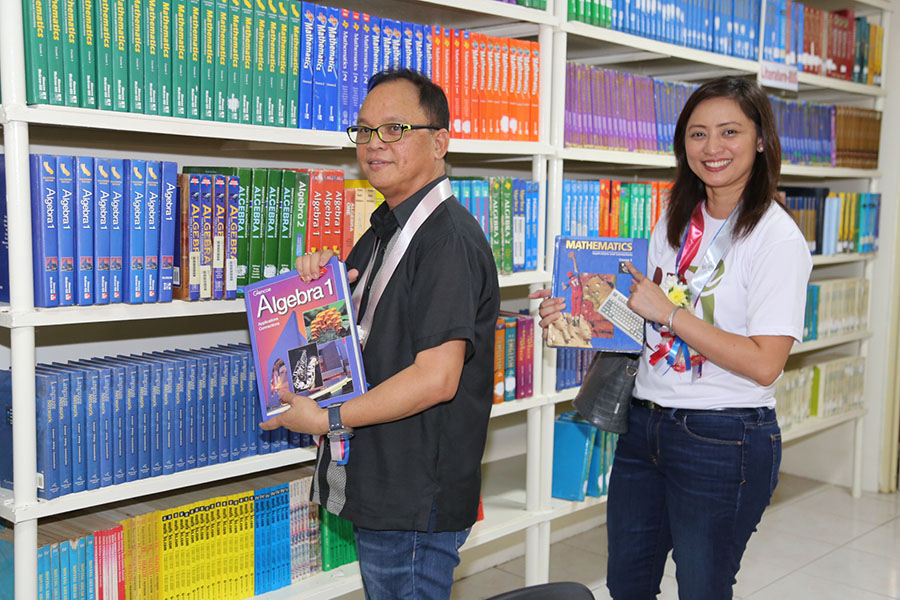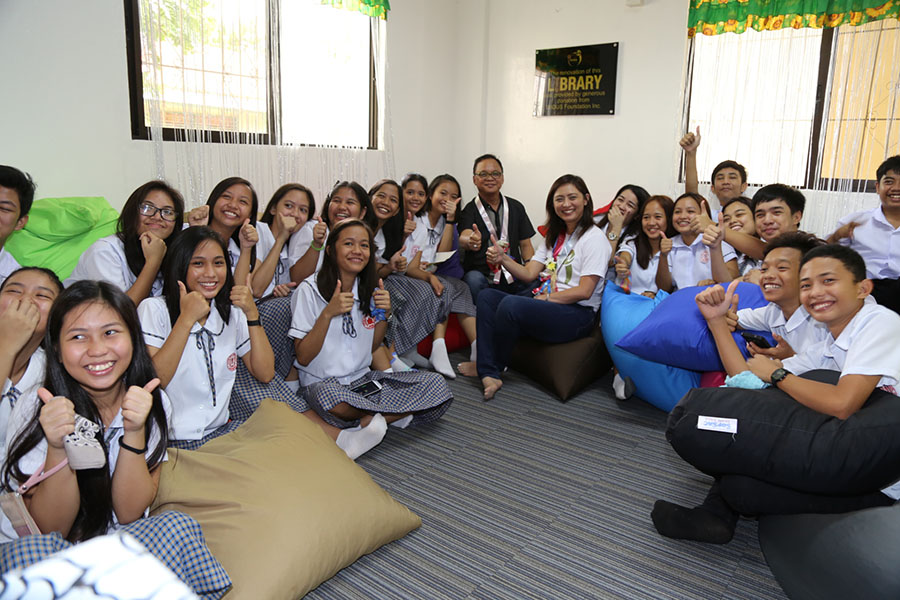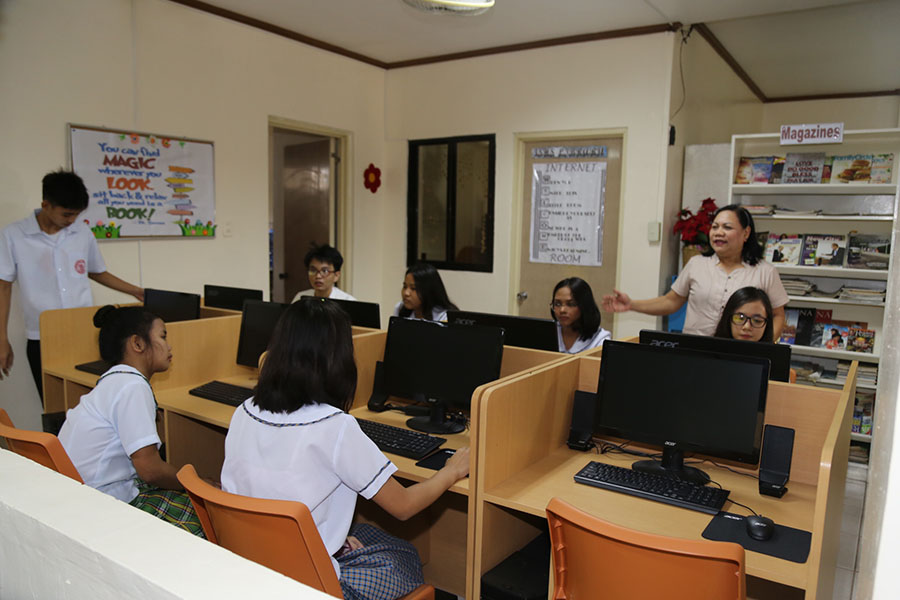 –Photos by Deng Pangilinan
"Adopt-a-Library project is our simple yet profound way to help equip public schools with a functional and dynamic library setting where students can get decent amount of daily reading time and free access to computers. We believe that these school-maintained learning venues play a vital role in the intellectual and economic development of the people and also helps in developing an information-rich society," WFI Manager Ronnel Golimlim said.
He further said that it is about time for libraries to take forefront of school rather than just being a usually outdated and neglected facility.
The turn-over ceremonies led by WFI Director Neki Liwanag, WFI Manager Ronnel Golimlim, Widus Human Resources Director Ana Cristi Galura, Widus Marketing Manager Sheryl Mamangun and DepEd Pampanga Superintendent Dr. Leornardo Zapanta.
Speaking before the guests, Liwanag also acknowledged the continued efforts of every Widus employee who volunteered to help make the project a success by cleaning the library facilities, painting walls with artworks, setting up desktop computers.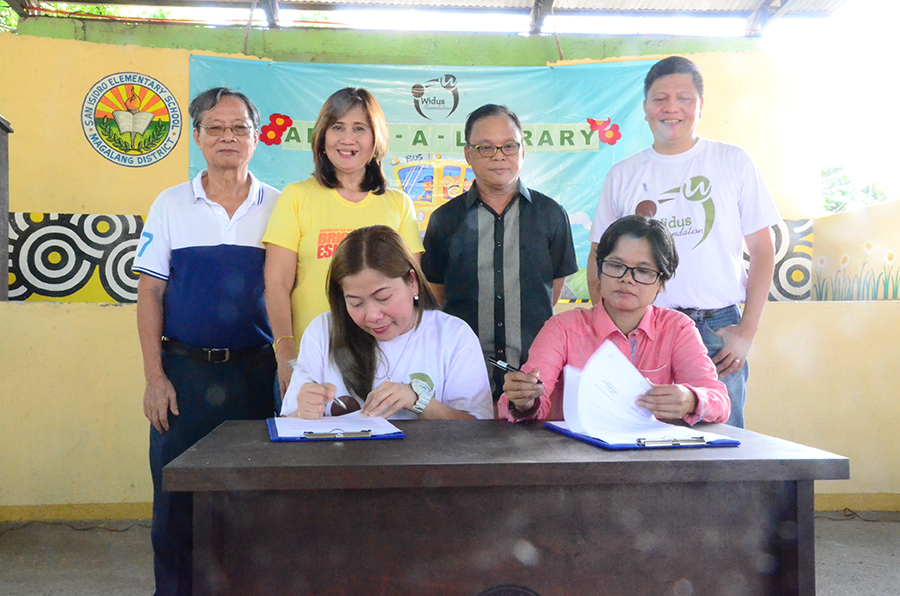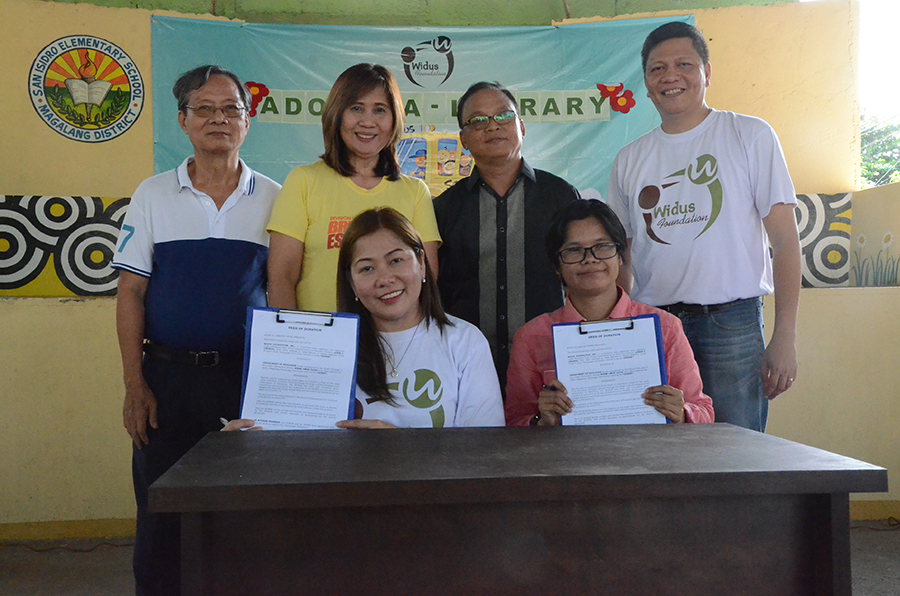 Widus Foundation signs deed of donation to the officials of San Isidro Elementary School Magalang, Pampanga. –JP Manalang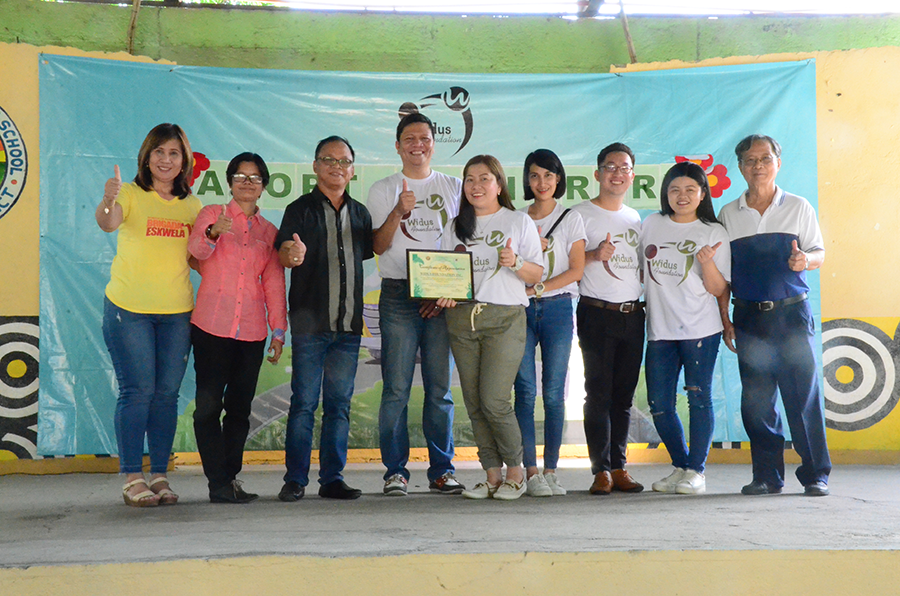 San Isidro Elementary School presents certificate of appreciation to Widus Foundation for their Adopt-a-library project. –JP Manalang
"We have a very challenging work as hoteliers and yet through this foundation we are given the opportunity to give back to community while relieving our stress and sharing our abilities to the best that we can," Liwanag added.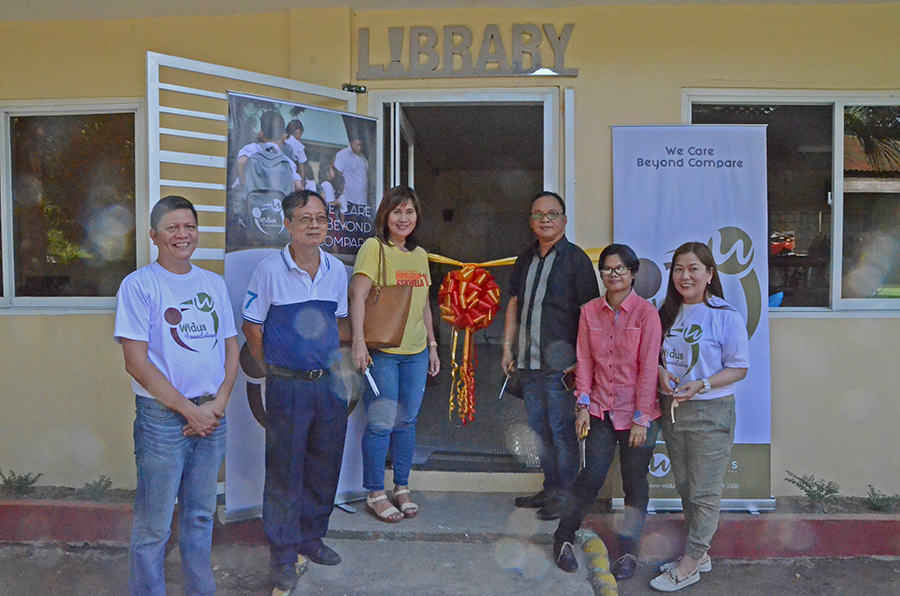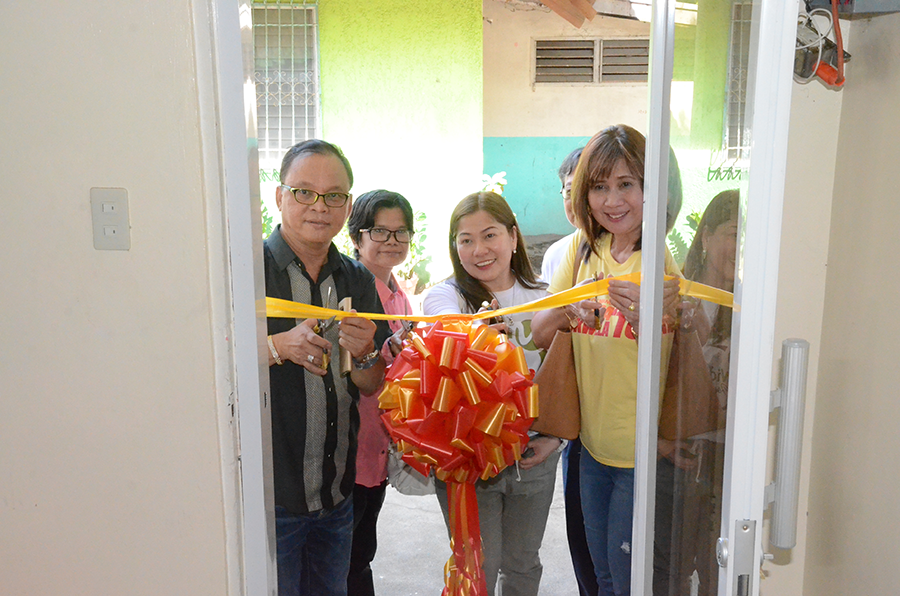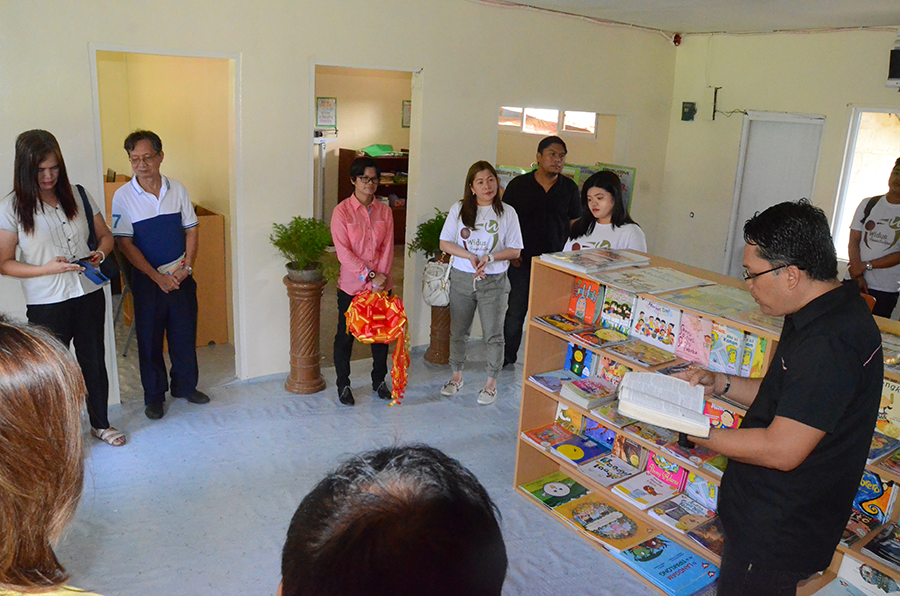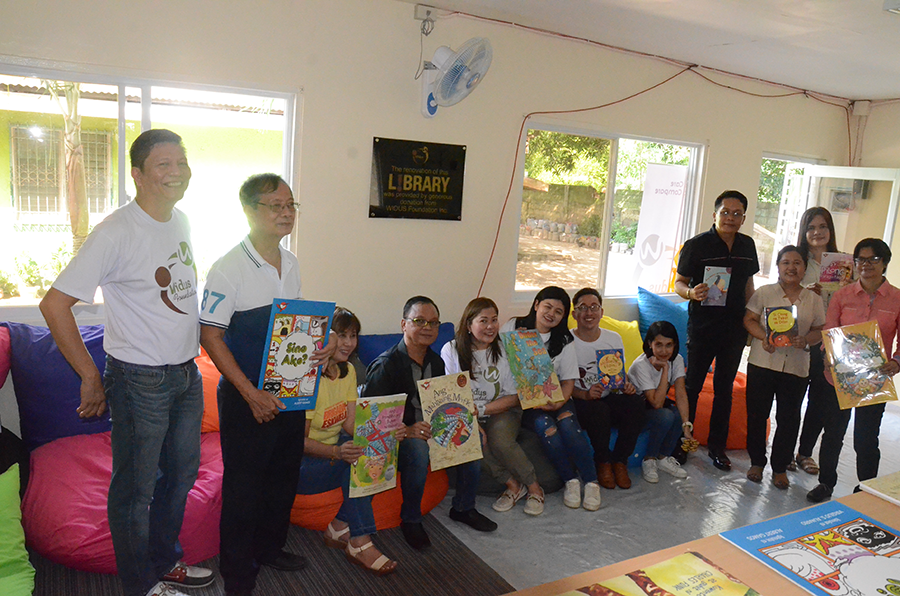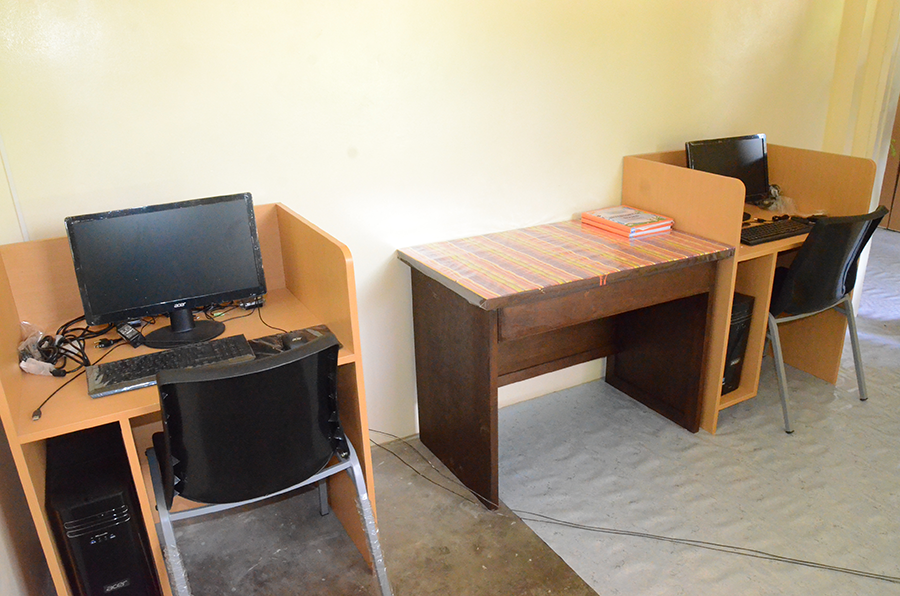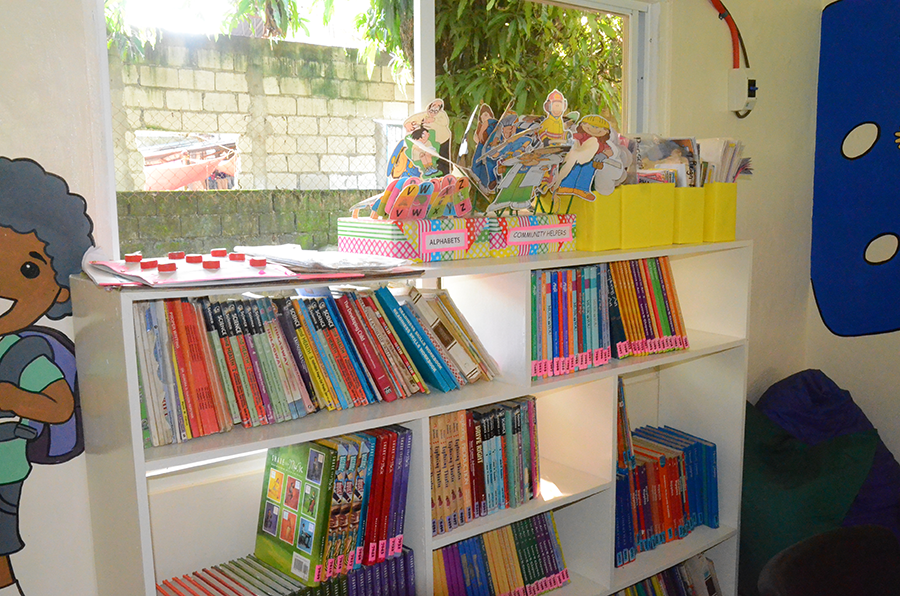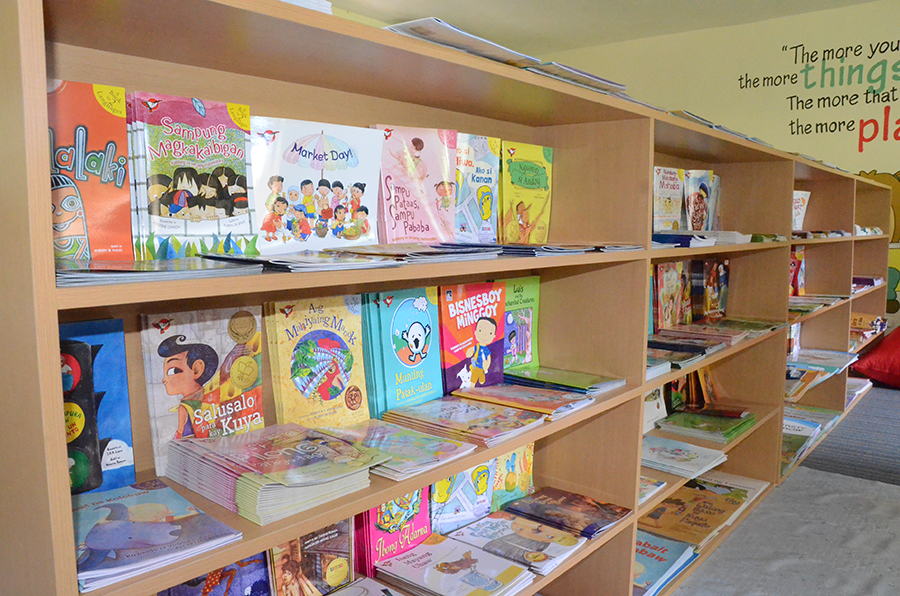 –Photos by JP Manalang
For her part, Mamangun recalled the fond memories their dedicated team had during the campaign alongside requesting students to preserve their newly-awarded library.
"Your libraries are also essential information hubs which can be sustainably utilized to nourish and nurture our youth. Our only request to the school and most importantly to our students is that they keep their libraries neat and orderly so that the succeeding and incoming pupils could also enjoy it." Mamangun added.
The newly upgraded libraries will cater to more than 5000 Junior and Senior High School in Justino Sevilla and about 200 elementary students in San Isidro Elementary School.